Another famous Thai locale…Soi Cowboy.   It played a role in the movie Hangover II.   It's amazing how many famous spots there are in this amazing town.
These guys in orange vests are motorcycle taxi dudes.  They ride folks around carving paths through traffic as if it wasn't there.  It's an amazing thing to see.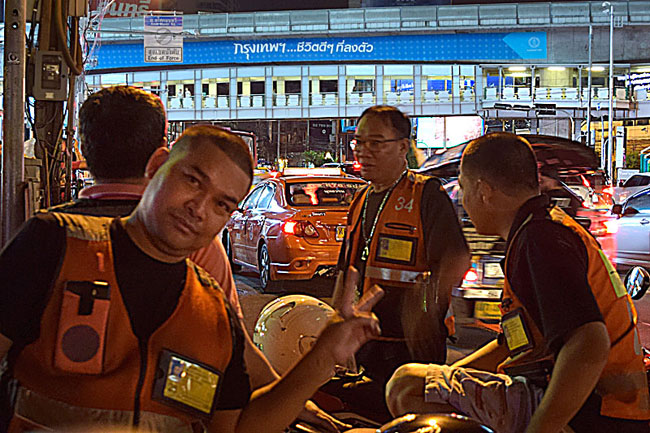 One of the many food carts and clubs on Soi Cowboy.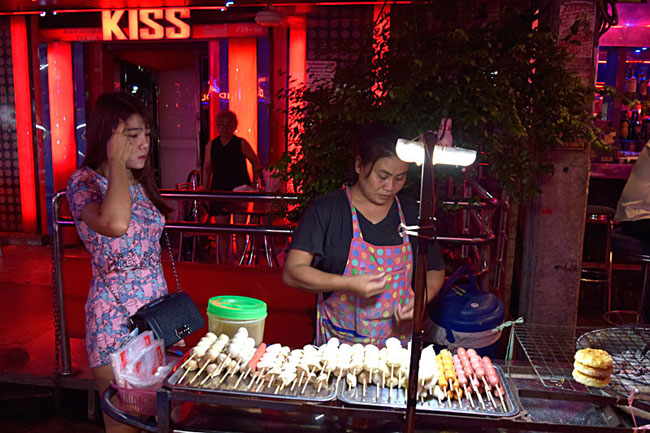 Another food cart.  I had the Nikon on its "auto ISO" setting, which basically means it runs the ISO up as high as it thinks it needs to be to get a good shot.  Some of these photos were at ISO 12,800.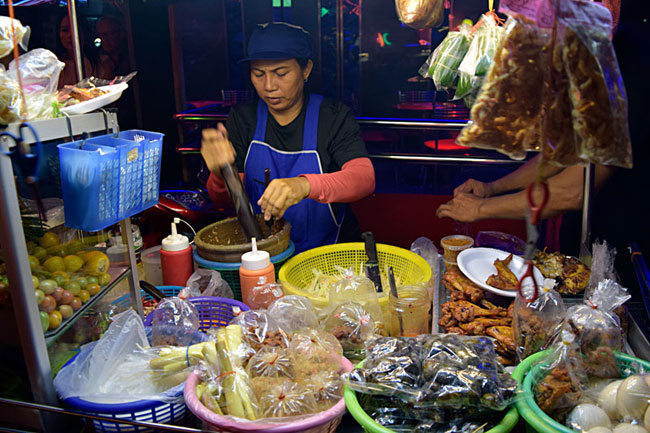 Bikes lined up near Soi Cowboy last night…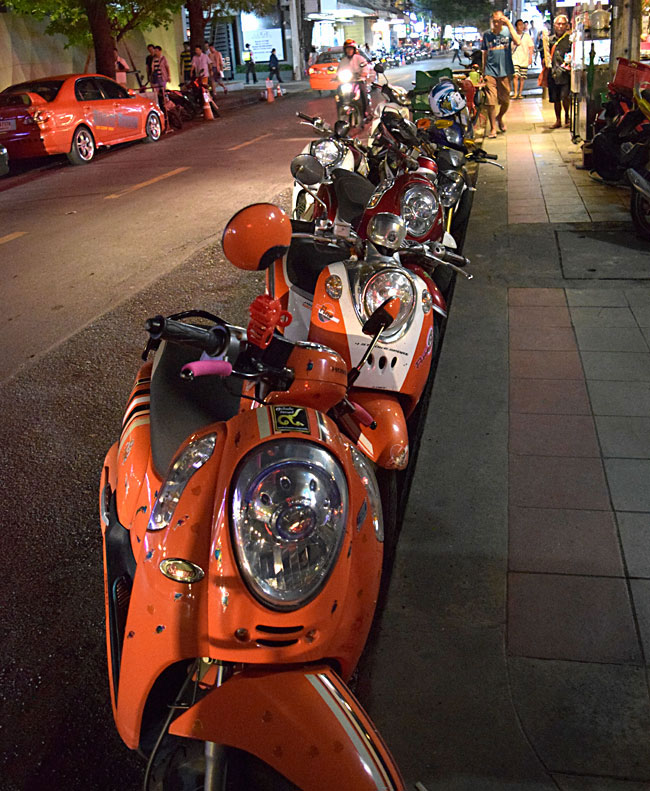 More good food…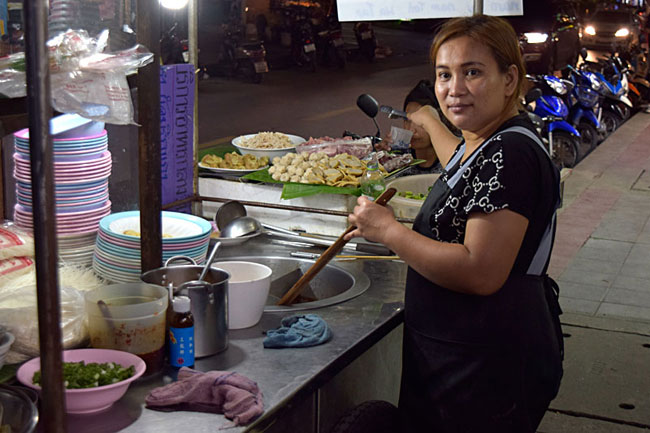 And finally, a look down Asoke (that's the street name) from a pedestrian overpass last night.,,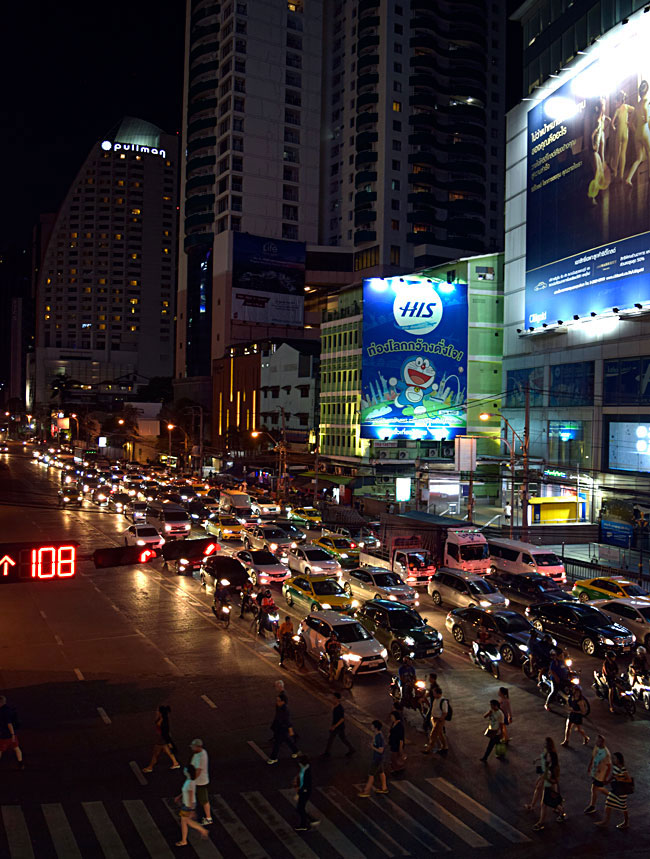 So that's it for tonight.   Watch for scenes from the floating market tomorrow, folks!