Wow, it sure was a busy day yesterday, starting with a long ride south out of Bangkok to the world-famous floating market.   The concept is that all of the shops are along and on the canals in the delta where the Chao Phraya River meets the sea.  It was amazing…coconut trees, banana trees, heat and humidity…it was way better than Disneyland!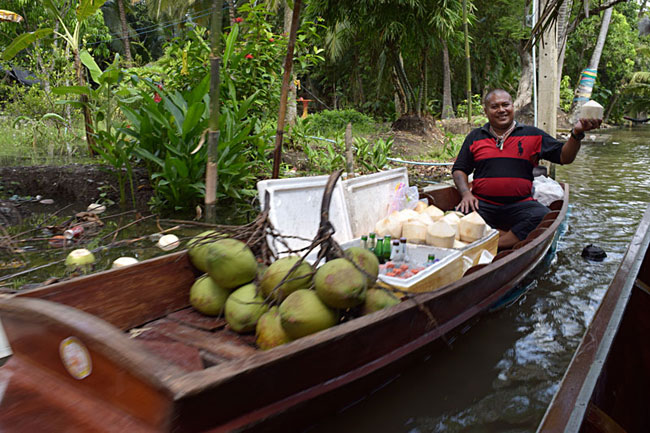 The idea is you are on the long boats and you float along, visiting shops and having the shops paddle out to visit you.   Every turn in the canal was a scene right out of a movie.   For me, the photo ops were the best part.   Whatever you want (as long as what you want is not something you can buy at Costco or Walmart), they had.  I took close to 400 photos in the space of a couple of hours, and then I picked the ones I liked best to share with you here on the CSC blog.   Take a look…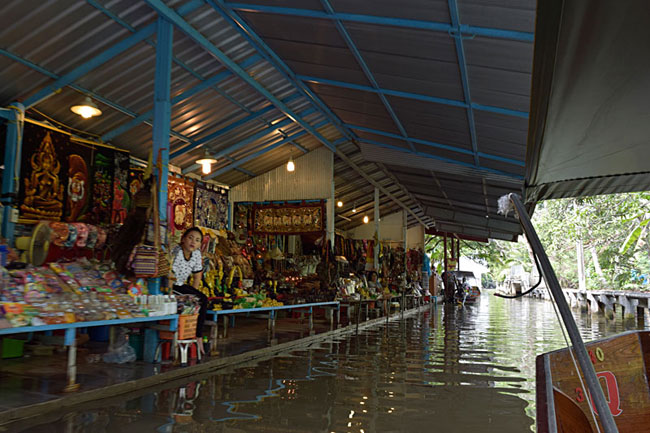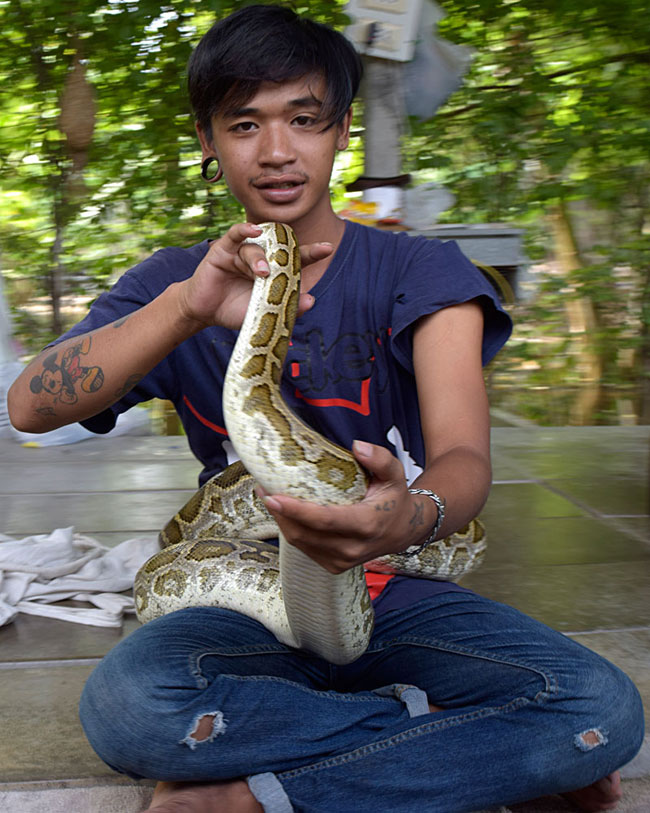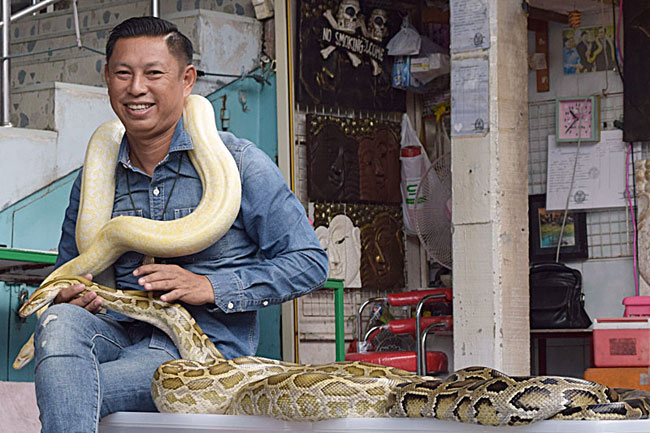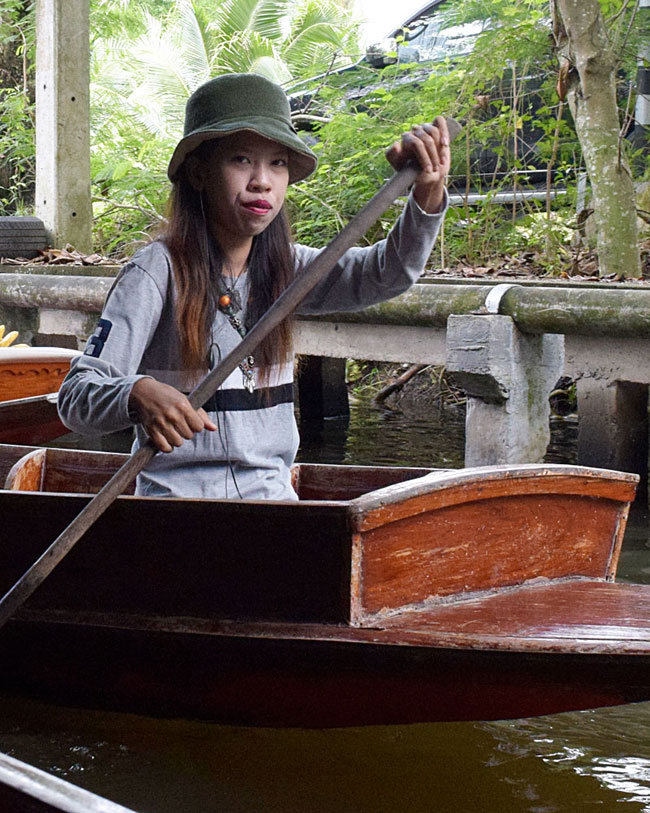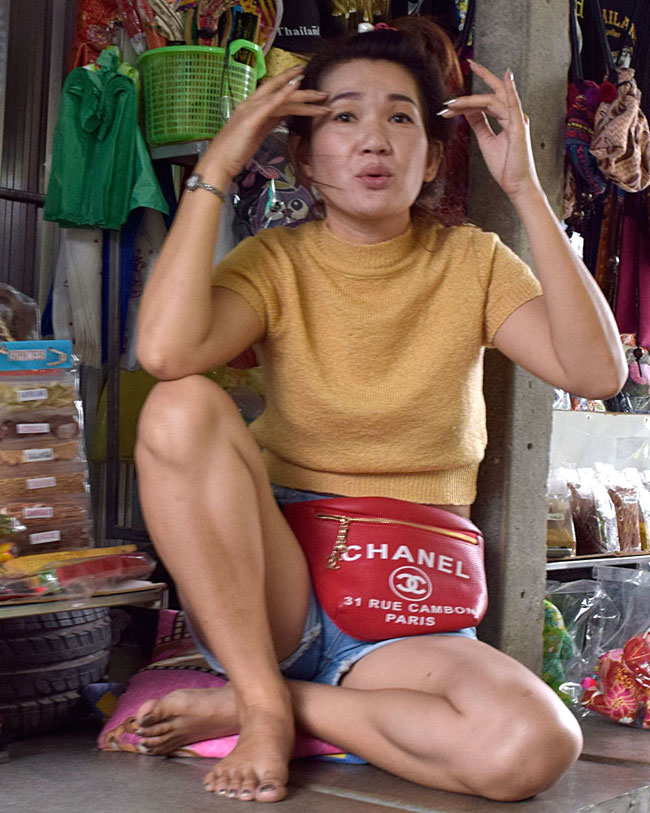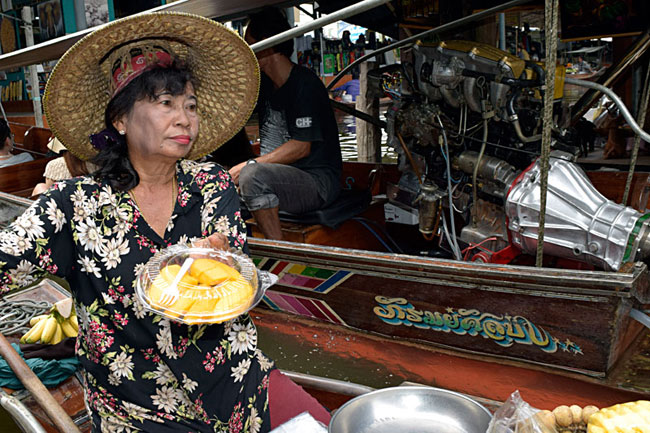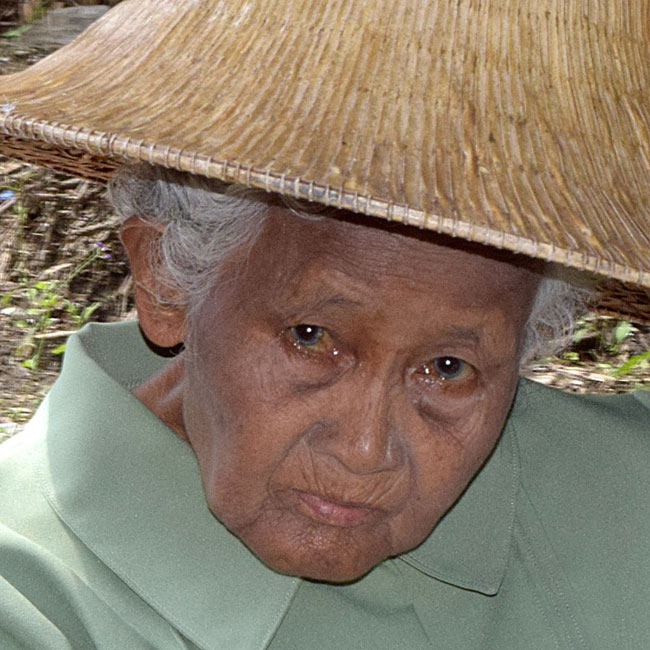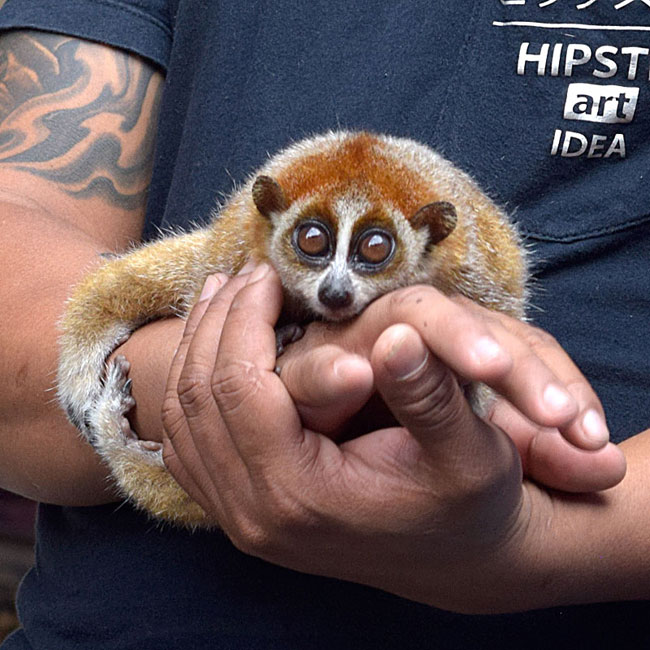 We had shrimp fried rice for lunch, and wow, was it ever delicious!  The freshness, the aroma, the taste…all of it was just a marvelous experience.   It was easily the best shrimp plate I'd ever had.   I'm not supposed to eat rice and I'm not supposed to eat shrimp, but I'm glad I broke the rules yesterday.  It sure was good.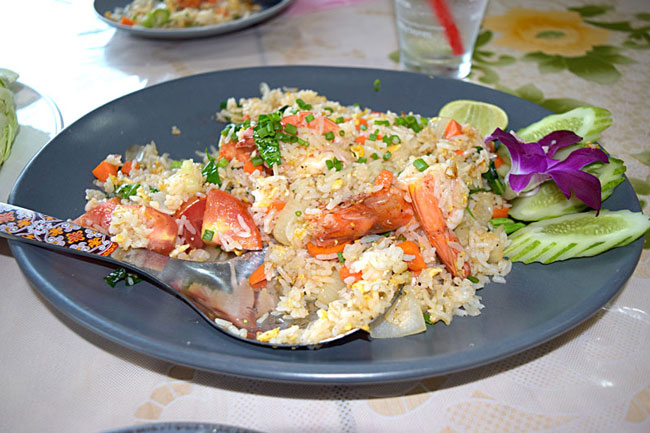 After that, it was back into downtown Bangkok.  Our plans included having dinner with our good friends Kevin and Nan at Rosseno's Italian Cucina, and wow, that was another five-star dining experience.  Imagine that…a world-class Italian restaurant in the middle of downtown Bangkok!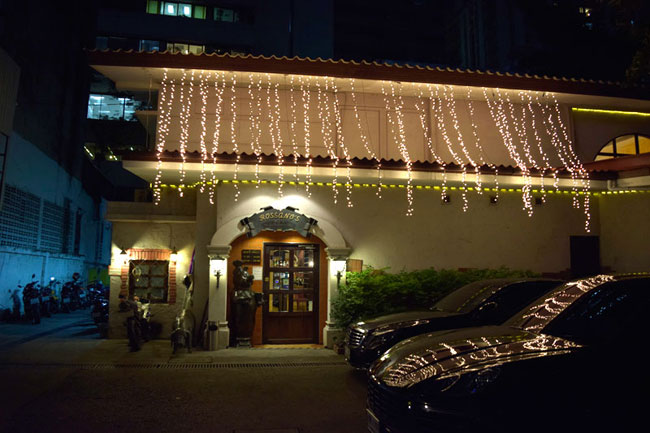 From left to right, it's Nan, Kevin, Susie, and me…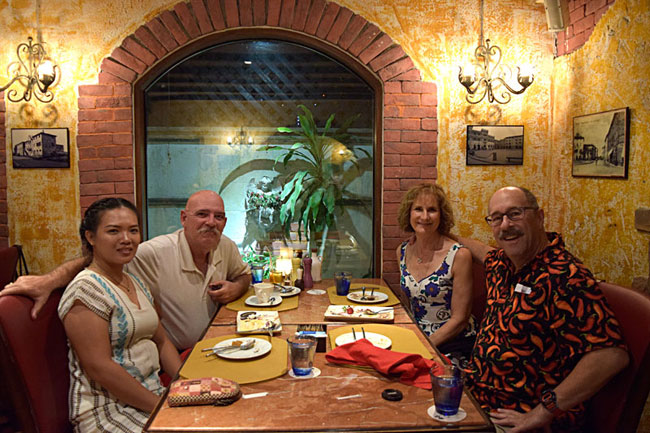 After dinner it was pouring.  Kevin and Nan had ridden in on one of Kevin's motorcycles, and to them it was no big deal.   Nan put on her rain gear and they dove into Bangkok traffic.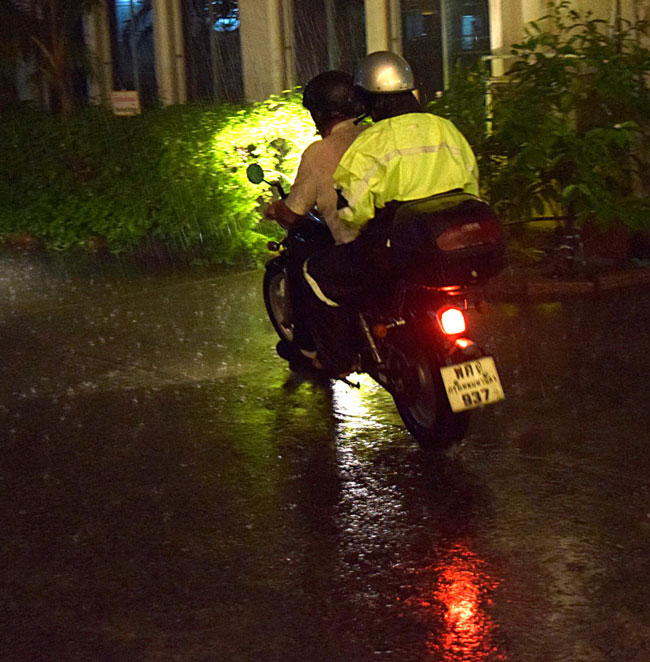 Bangkok is one of the world's great cities.  It's about the size of New York, and like most major cities in the world, it pretty much has everything you can imagine.
So let's see…my computer is telling me it's the end of the work day on Monday back in Los Angeles, and for us it's the beginning of the day on Tuesday here in Thailand.  That means there's more good times coming up and more photos. I'm going to grab a few more motorcycle and motor scooter photos today, and tonight I'll explain Bangkok's motorcycle infatuation and infestation.   It's an amazing thing to see.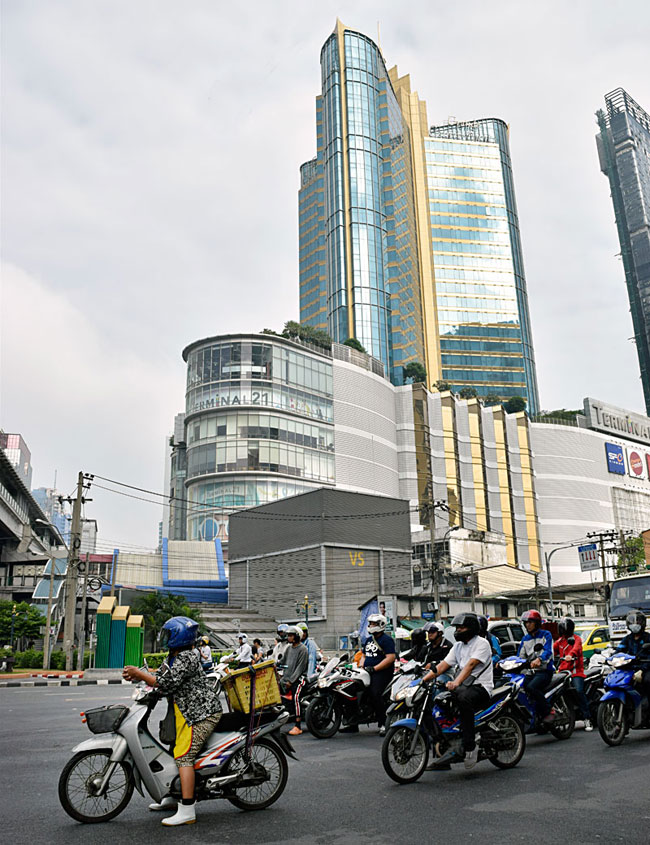 We're having a lot of rain in Thailand and there's been a lot of flooding.  We're reading and hearing about the wildfires you all are having back in the US (and in particular, in southern California).   Stay safe and stay tuned!