Susie and I visited the Wat Pho Buddhist Temple yesterday here in Bangkok.  There are numerous Buddhist temples in this fine city, and on this (my third trip to Bangkok), the nod went to Wat Pho.  It's the home of the largest reclining Buddha in Thailand, and my 8mm wide angle lens earned its pay yet again.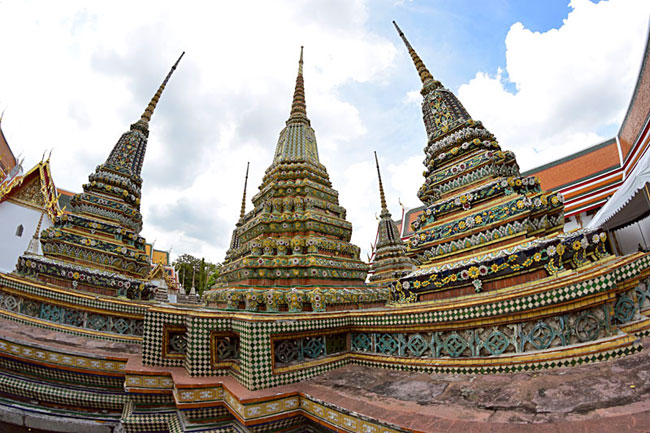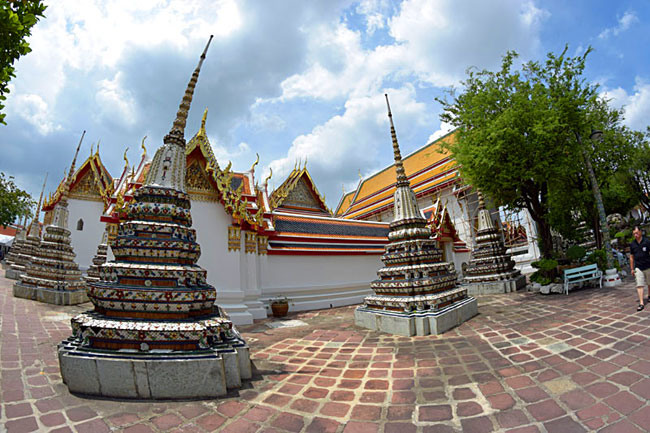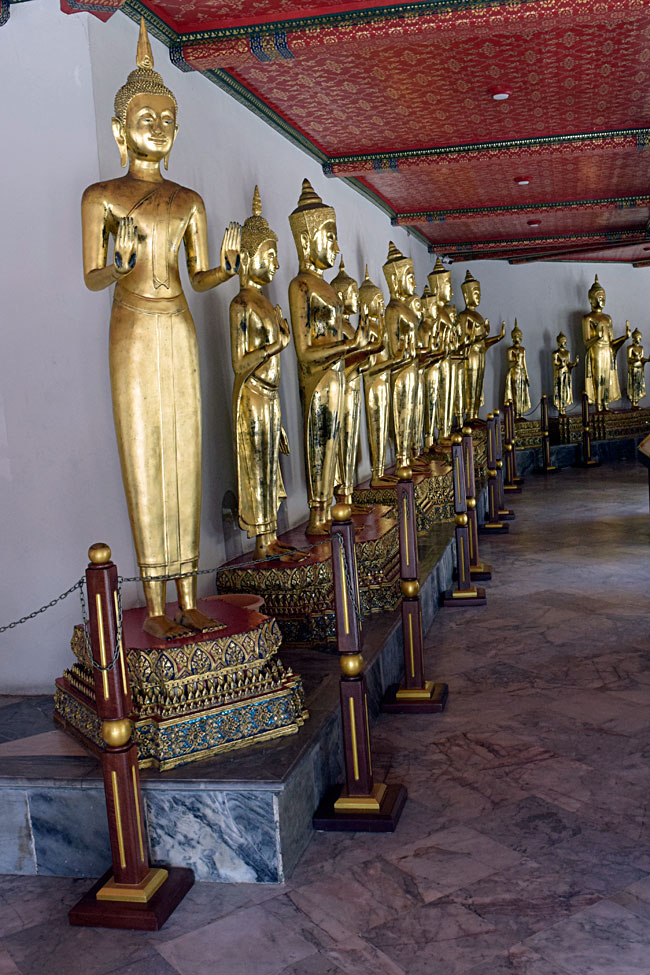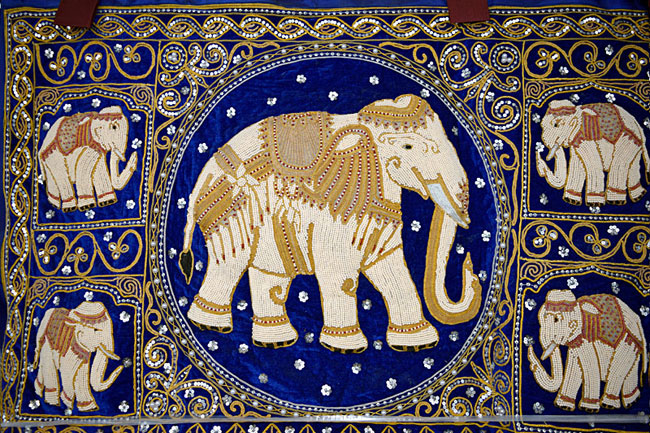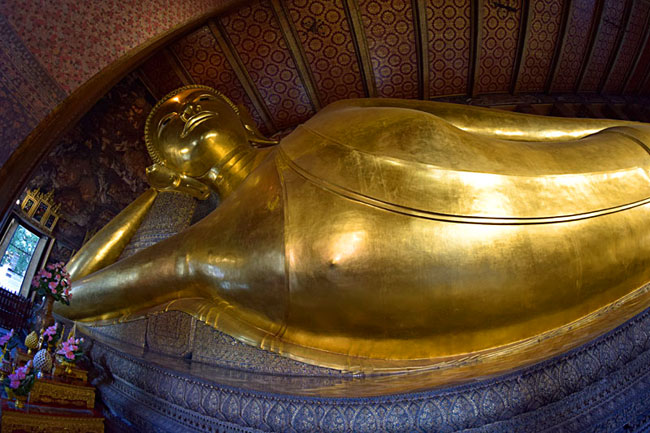 We walked around town a bit last night, including a visit to the infamous Soi Cowboy area after dark (it's right around the corner from us).  I may post a few evening photos of it later tonight or tomorrow morning.
Today we went to the floating market…think of that James Bond movie and the chase scenes with those narrow boats (The Man With The Golden Gun).  Yep, we were in that exact spot (it's about 100 miles south of Bangkok) and we rode in those little boats.   Here's the clip from the Bond movie (with apologies in advance for the politically incorrect language)…
I'll post a few photos from last night and today a little later.   Next up tonight is dinner with our good buddy Bangkok Kevin.
Later, folks.  Ride safe.