One of the really cool things about being a part of the CSC Motorcycles team is that we get to see some really cool vehicles.   The latest (which I photographed earlier today) was this ultra-sleek 356 Speedster…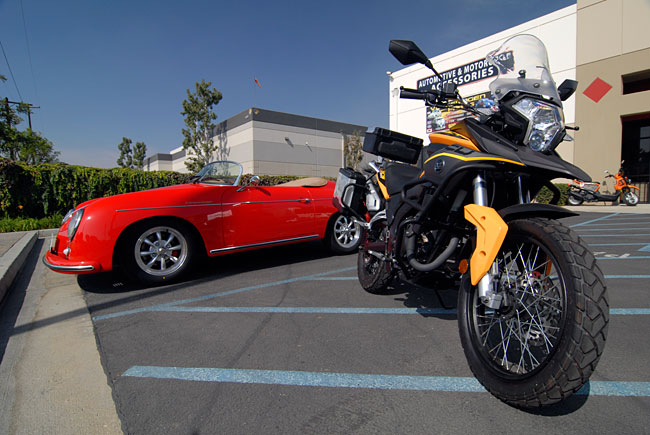 Built from a kit, this Vintage Speedster complements the RX-3 nicely.   Here's a shot of just the automobile…courtesy of my old Nikon and the Tokina 12-24 lens…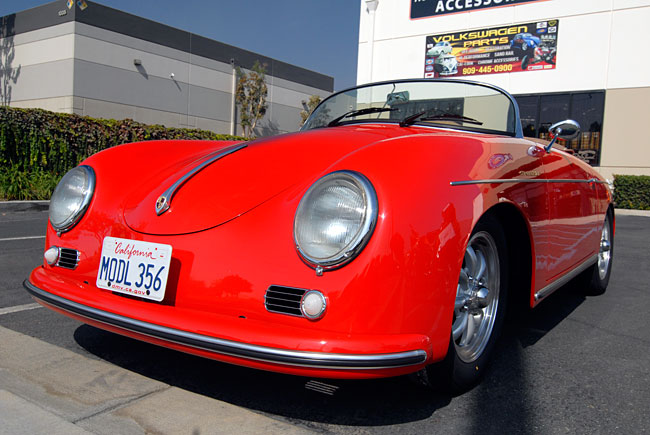 The owner explained to me that power comes from a modified VW engine, and when I asked to see it, he was happy to show it to me…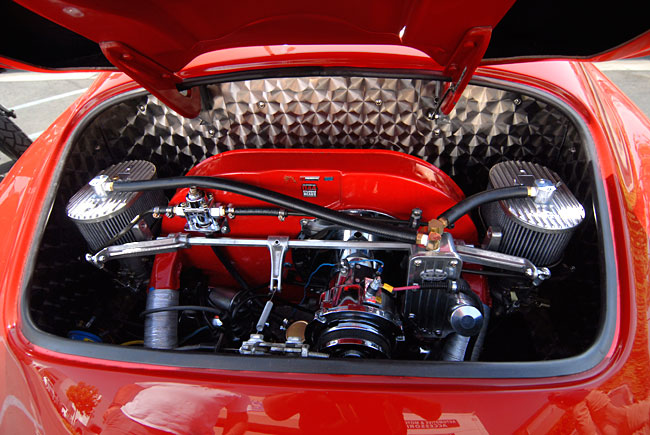 I asked about the engine-turned bulkheads, and those are custom fabricated from stainless steel.   Folks, I'm impressed!
That's it for now…tomorrow I get to visit the Upland Police Department for a facility tour.   Good times, and I may get to see my good buddy Motor Officer Jimbo.   You've seen him on the blog before on a CSC-150P…
In case you are wondering, I'm not in any trouble…Sue is running for City Council in Upland and the police chief is offering tours to all of the candidates.   Politics…now there's a game that requires a stiff backbone and a thick skin.   You can see Sue's website here (www.SusanBerk.com), and if you want some real interesting reading, take a look at the Follow the Money page.   What some of these politicos have been up to is absolutely amazing.
But I digress….back to the RX-3.    Things are moving along sharply on all fronts.   I'm going to get out on the blue Cyclone again this week (we can only take short test runs on public streets) to give it more of a workout in the twisties, and I may take it off road to check out the handling there, too.   It's going to be fun, folks!
Oh, and one more thing…the San Mateo International Motorcycle Show is right around the corner, and we'll be there.  If you're in Nor Cal and you want to see the RX-3, please stop by.   I'll provide more info (booth and building numbers, etc.) tomorrow.
Ride safe, everyone.