Not a long blog today, folks…too much stuff to do!
We left the Portland area early yesterday and took Oregon Hwy 6 to Tillamook.  It's a marvelous ride through deep pine-scented forests.  When we got there, we stopped at the Air Museum.   It's a cool place in an old US Navy dirigible hangar…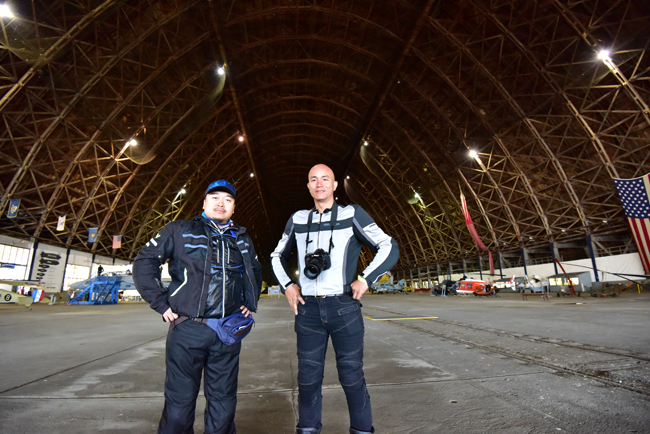 That's Kyle and Lester in the photo above.   The hanger is the largest free-standing  wooden structure in the US.   It's 192 feet tall.
After that, it was a quick blitz down 101 until we hit the Oregon coast line…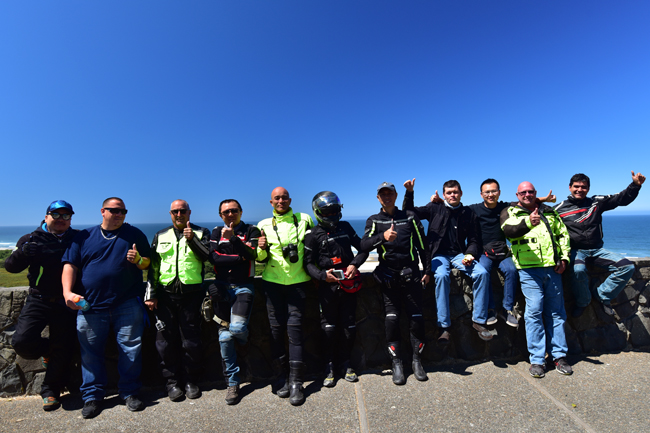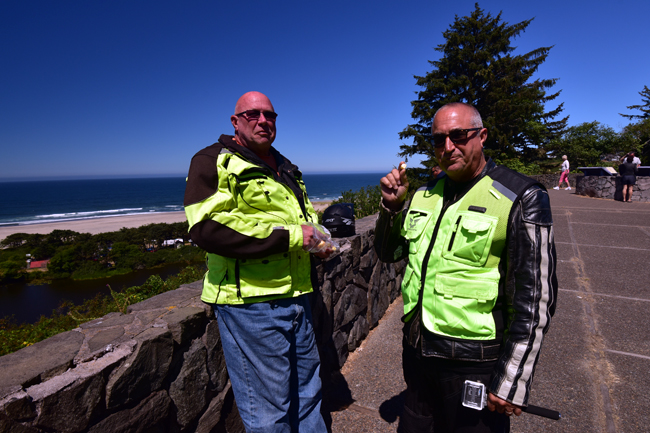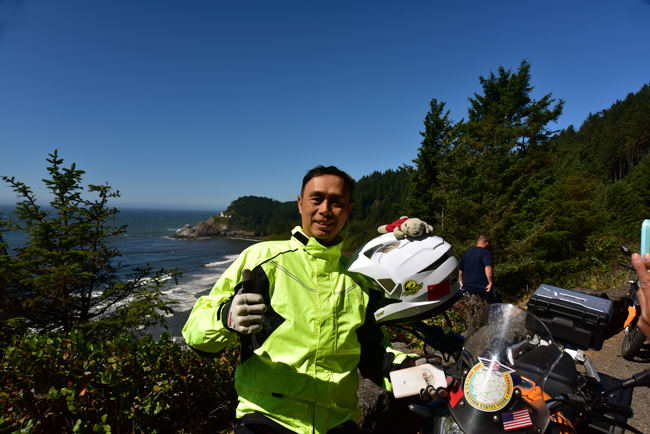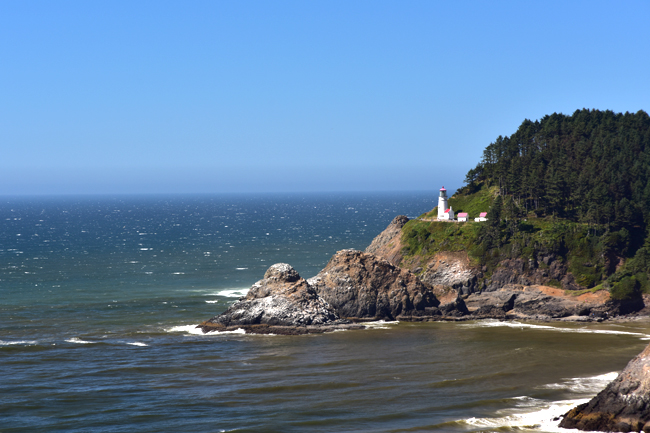 It's a little past 5:00 a.m. here.  I've got the little coffeemaker going and it's just starting to get light outside.  That coffee is smelling good.  I need it today.
We're going to make Willits tonight in northern California.  It's a straight shot down the 101 for another 300 miles.   We'll be staying in the Baechtel Creek Inn at 101 Gregory Lane.
And, oh yeah, here's our progress map…