I first met my good buddy Ray at the Horizons Unlimited event in Mariposa a couple of weekends ago.   Ray rides a new orange RX3 (along with other motorcycles, as is frequently the case with many of our RX3 buyers) and he rode his new CSC to the Mariposa event.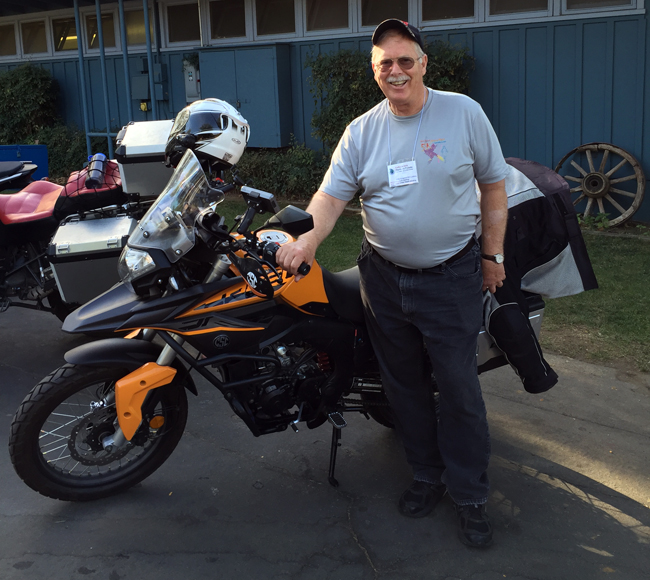 In Mariposa, Ray told me that he was planning a mega-trip with several of his friends on northern California's back roads, and he wanted to get our new accessories seats for his RX3.  The only problem was we had to turn the order around in a just a few days because our new seats are selling so well we were temporarily out of stock.   I called Steve from Mariposa, and hey, no problem!    Here's the note we received from Ray…
Hi Joe,
Just wanted to drop you a line and let you know that the custom seat CSC provided me has been working out great.  I have been riding some serious twisty roads for the past few days for about 750 miles and I love it.  The form and firm "cush" are just spot on.  The other feature of the gripper upholstery has added an additional element of control has I dive into corners and accelerate out keeping me firmly planted in the seat.  This has greatly reduced the normal fatigue of other seats I have experienced.  I still expect I will be riding another 1200 miles plus till next Monday and I am so excited with the performance of the RX3 and the new seat.  Looking forward to the Baja Ride in March.
I cannot thank you enough for your help.
Sincerely,
Ray
P.S. visit my Facebook  page for this ride.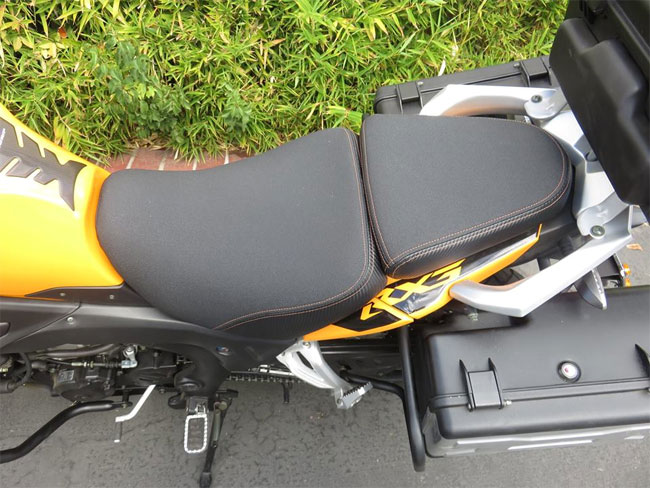 Well, folks, I did exactly that, and it looks like Ray and crew are having a fantastic ride!
Ray, thanks for taking the time to write.   I'm looking forward to our next Baja ride, too.  It's always great getting out on these bikes.
Ride safe and enjoy those Nor Cal roads!