The Colt was the first Mustang…with a two-stroke Villiers engine and tiny 10-inch wheels.   Mustang went to the 322cc four-stroke engine after building the first year or so of Colts because Villiers cut off the engine supply.   Just as well, I guess…the bigger engine mandated a bigger frame and wheels, and it became the Mustang we all know (and the one from which the current CSC line took its design cues).
But, back to the original Colt.   This photo was in the collection that Steve picked up with all of his new Mustangs…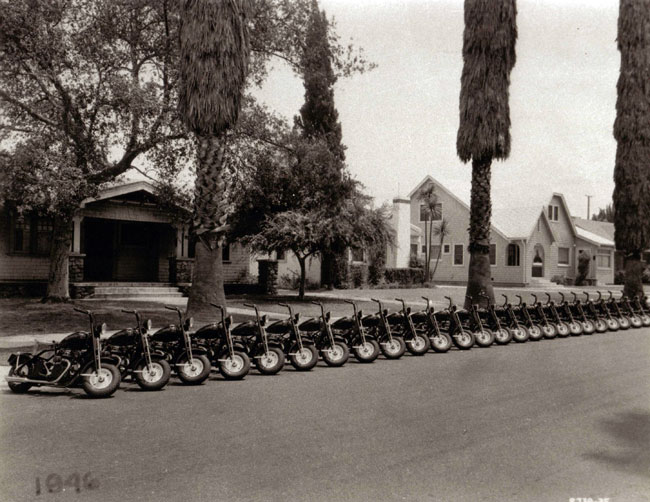 I asked Jimbo about it and he thinks it might have been taken in Eagle Rock (that's a town near Glendale, where the Mustangs were originally manufactured).   It was right at the beginning of the Mustang era….note the date on the photo!
If you want to see what these bikes looked like when they were new, here's Steve's fully restored Colt…this one was in the Mustang collection CSC recently acquired…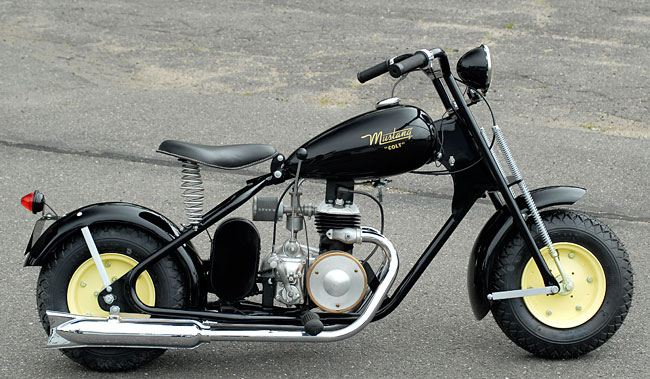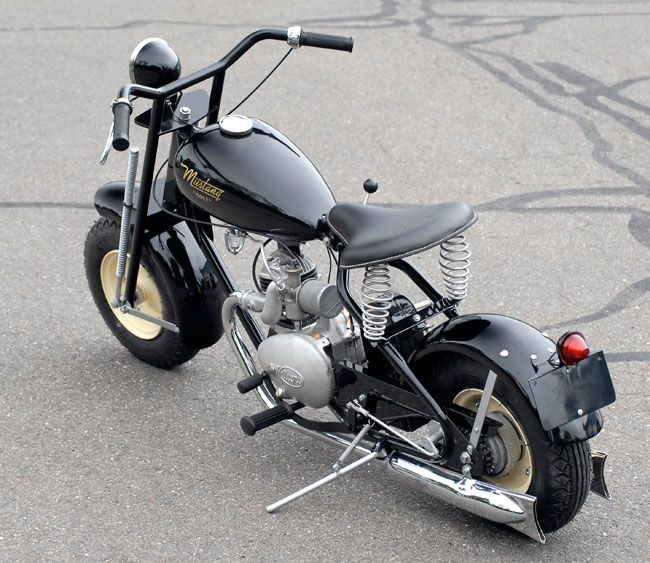 It's a beauty.   That little bike looks almost like a jewel to me.   It is a visually arresting motorcycle.
We did a black CSC 150 a year or two ago with yellow wheels, and a red one, too…as shown here in this photo with Steve's '54 Pony…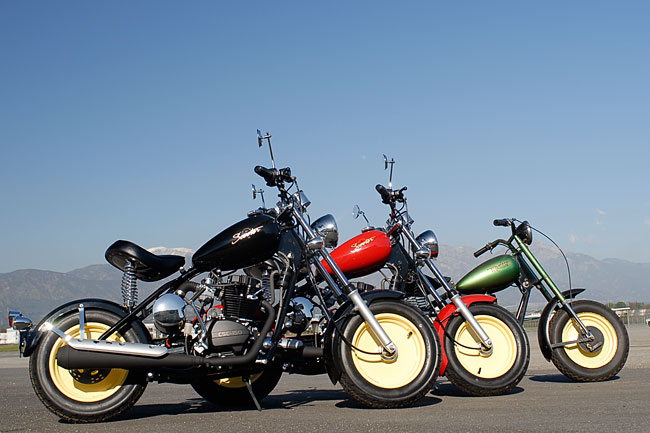 Yellow wheels are a classic early Mustang touch.   That color really works on a CSC motorcycle, too!    It might be time to do another yellow-wheeled CSC…perhaps a gloss black one with black forks,  handlebars, and headlight nacelle (and a silver engine) to match the '47 Colt in the photos above.   The new CSC Mustang collection has a lot of beautiful bikes, and you can bet many of their color combos will find their way into the CSC production line!
More to come, boys and girls…