Like the title says, just a few more Long Beach International Motorcycle Show photos and then it's back to CSC stuff, shooting, riding, Baja, the TT Special, and our normal blog programming…
Oh, where to start….how about this great photo of our good buddy and motojournalist Carla King on the CSC TT Special…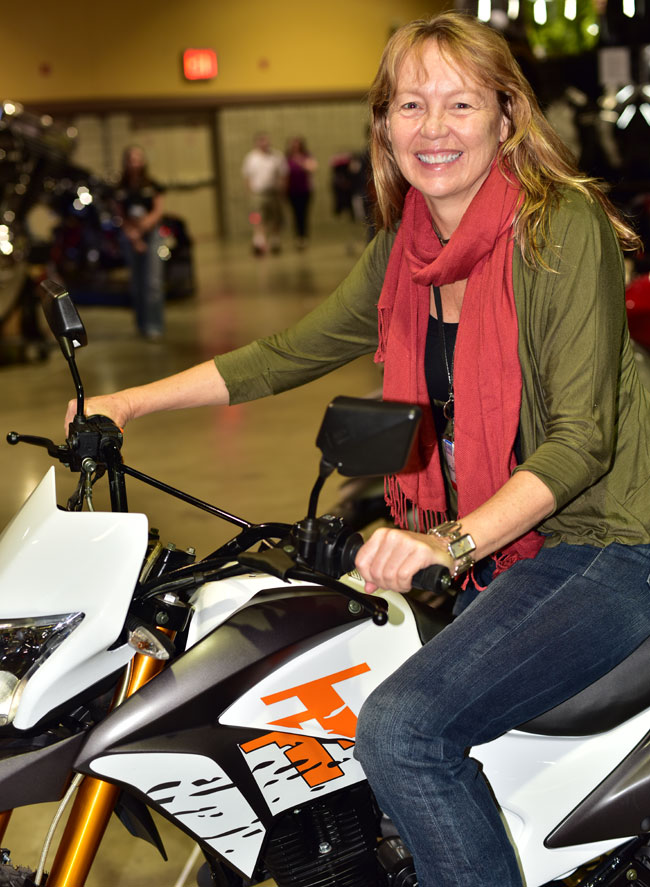 And yet another good buddy…Rob Dabney of ADVPulse magazine…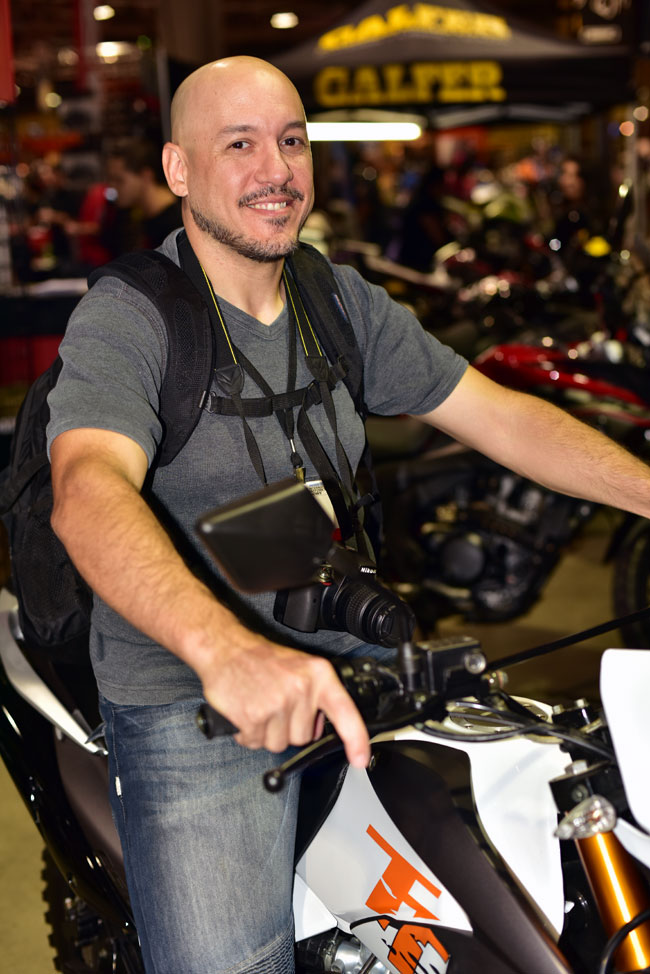 ADVPulse was one of the very first magazines to pick up the CSC RX3 story, and Rob Dabney helped to put us on the map.   Rob's a good friend.
In many ways, these events are almost like class reunions.  I was very happy to see our good buddy Greg.   Greg took delivery on one of the very first RX3s to arrive in the US, and he rode with us on the Inaugural Baja Run…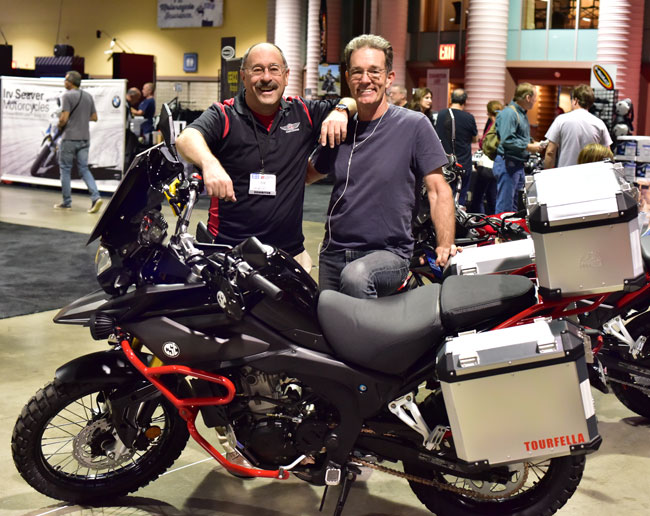 Here's another cool photo…a custom Suzuki with colors and a fairing that really work for me.   Solid colors are in.   I think this would work well on the RX3…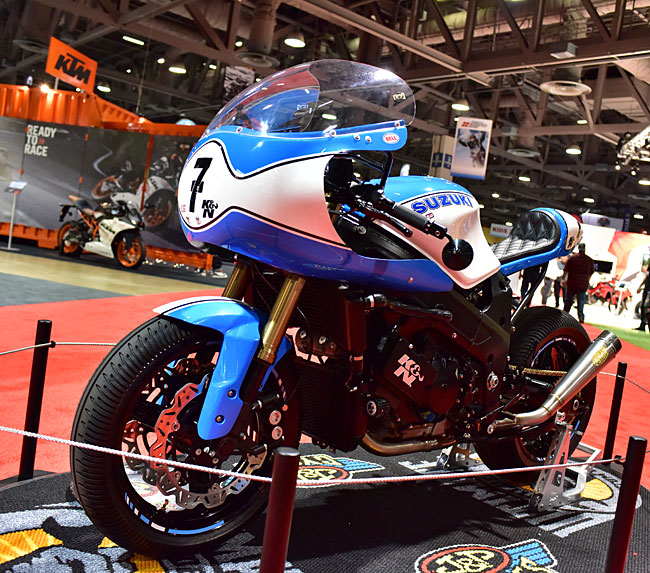 Speaking of custom colors, digital camo made an appearance on the Kawi KLR 650.   You folks know I have a KLR 650.  It's a good bike.  In my opinion, it's not quite as good as an RX3, but I've owned my KLR for 10 years now.  I hardly ever ride it, mostly because I greatly prefer the handling and crispness of the RX3.  Anyway, to get back to the story, we considered a digital camo paint option for the RX3 and decided to take a pass.   I think that was a smart thing.  Seeing it on a KLR kind of confirmed that.   It's interesting, but the concept just doesn't make it for me…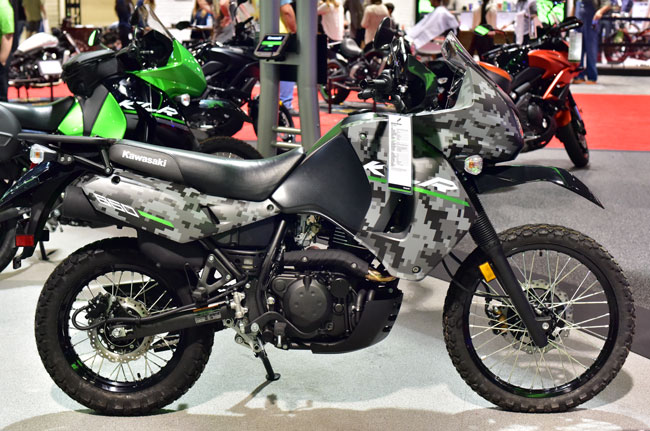 The CSC RC3 drew a crowd at the International Motorcycle Show, as well it should.   This particular motorcycle is the very first one to arrive in North America.   It literally came off the boat just a short while back…and we brought it with us to Long Beach…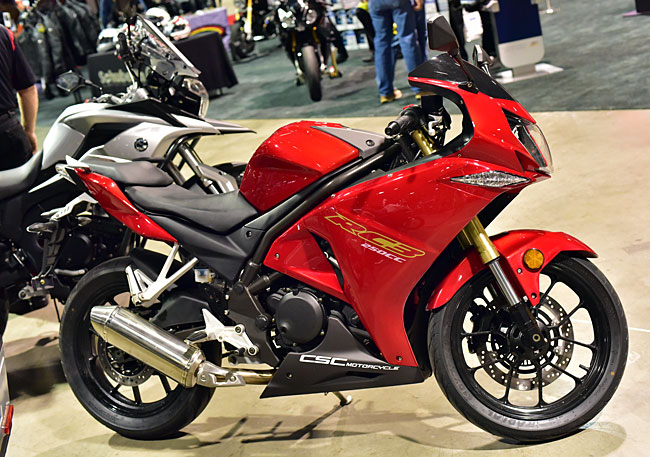 Zongshen is finalizing the production configuration (this one is a preproduction prototype), and as soon as we have more details, we'll publish them.   Keep an eye on our blog, my friends.  You'll read it first right here.
Back to this color business…there were lots of interesting colors, both for standard production bikes and for customs.   Here are just a couple of custom paint jobs that got my attention…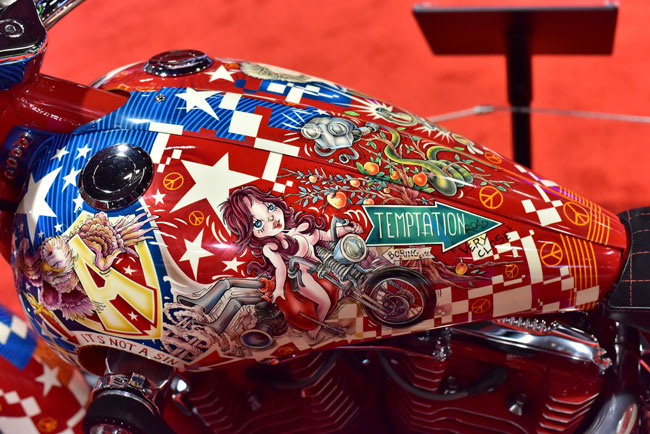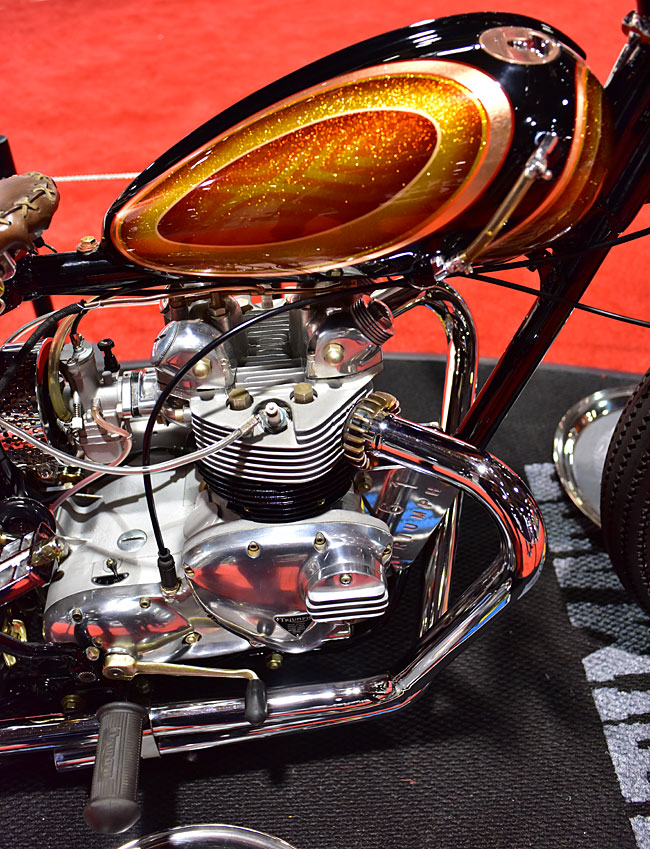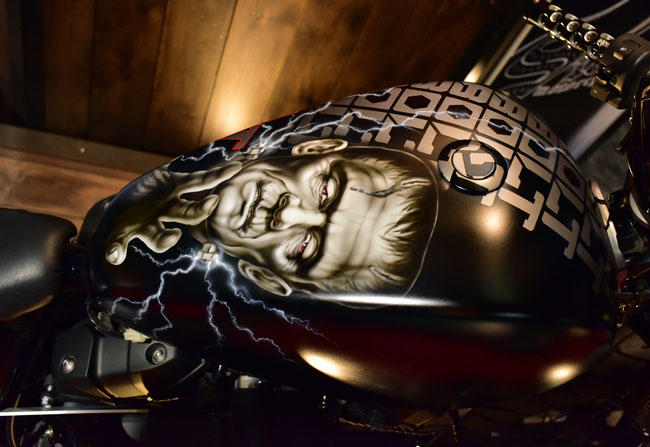 Here's a stock Ducati Monster in a flat satin white.   It's another color combo that works…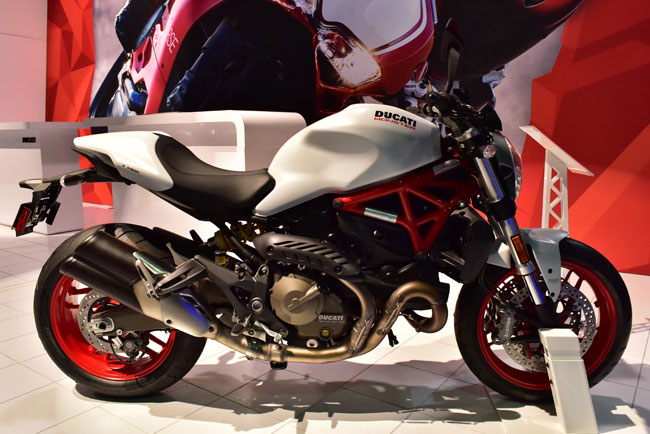 I mentioned the Ducati models earlier.   Indian.  Ducati.   The other exhibitors' models.  So many beautiful women; just me and my Nikon.  I have a tough job.  Somebody has to do it, though…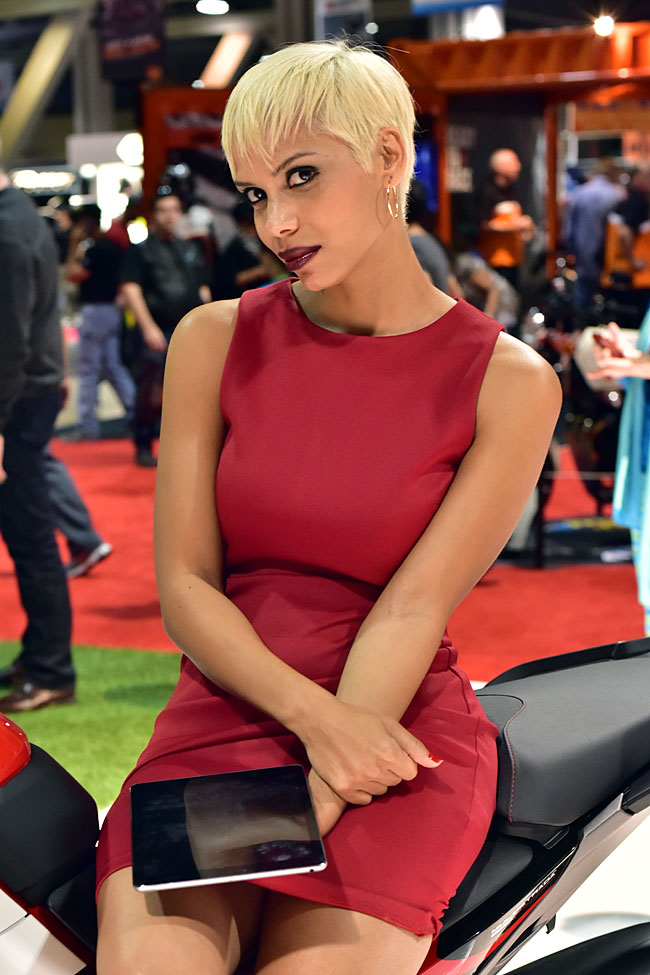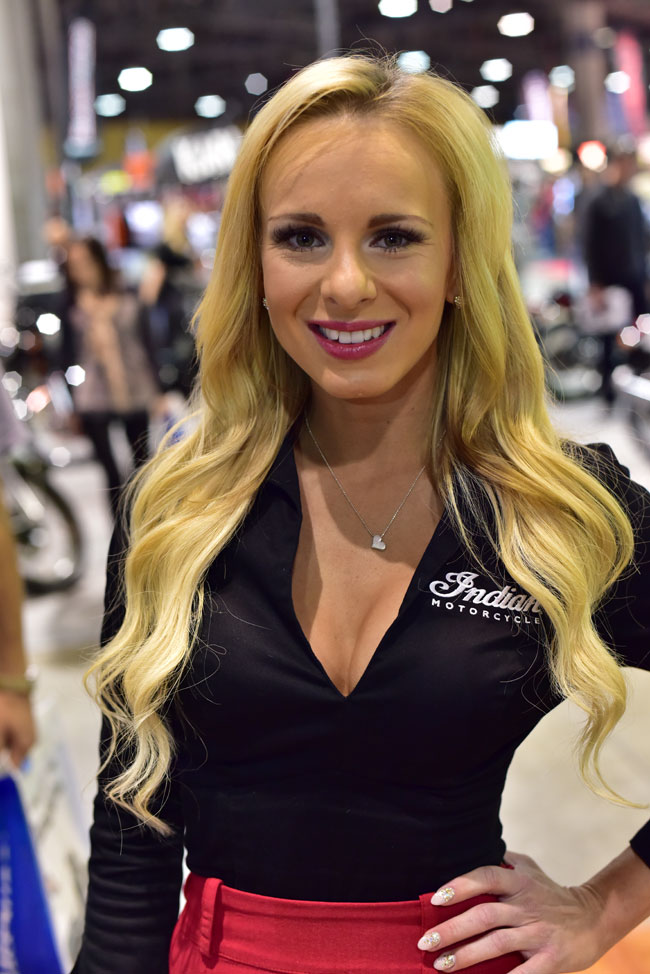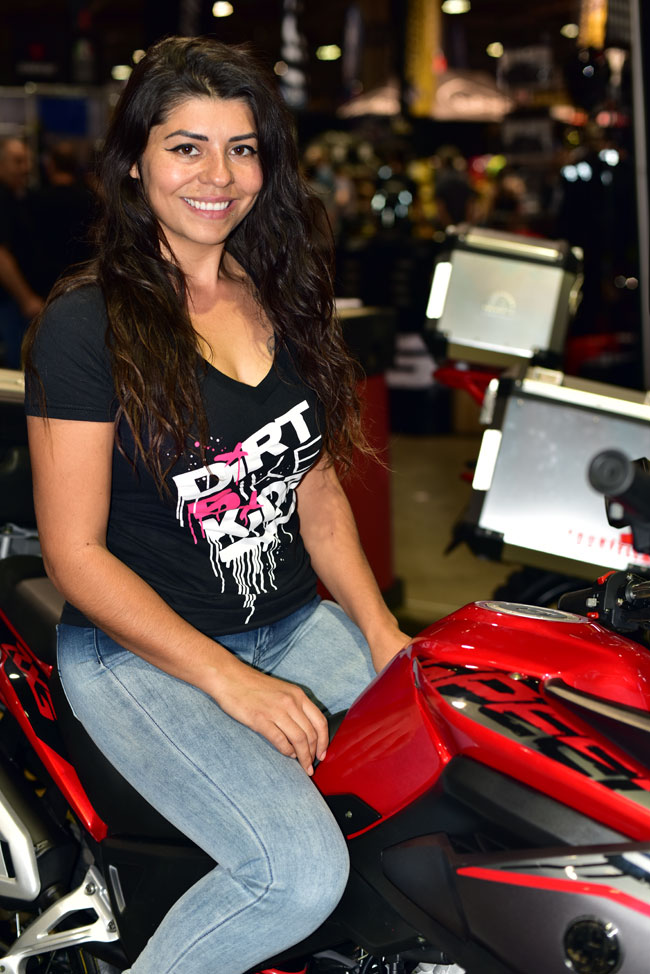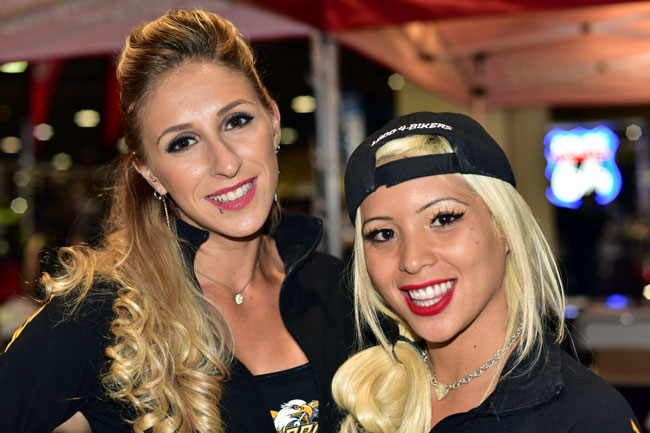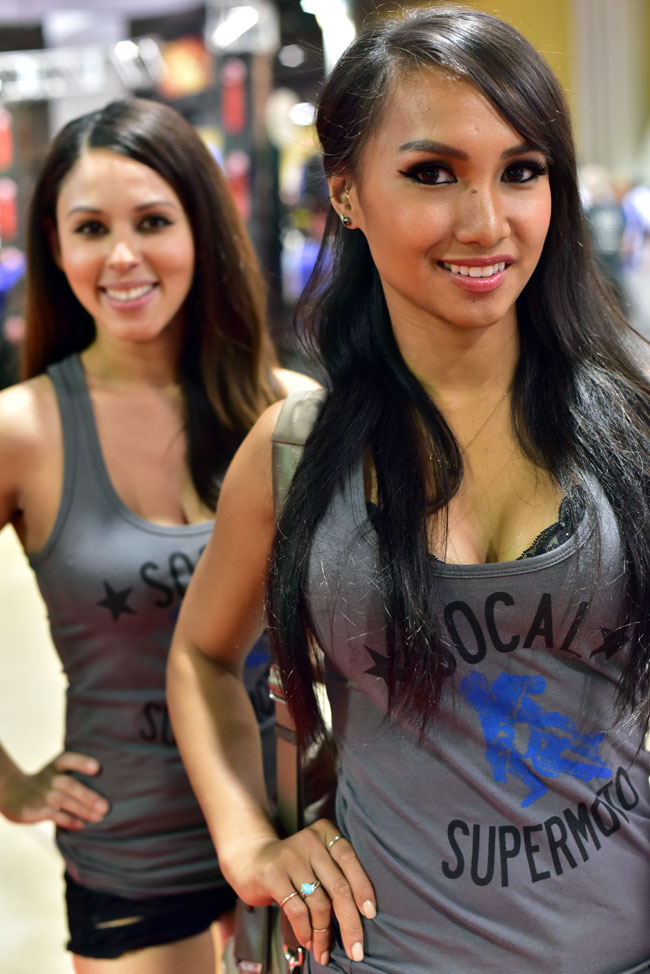 I know, I know…enough of the beautiful women already.  You want to see some of the other cool stuff at the IMS show.  Okay.   Helmets.   Helmets are cool.   And there were some cool designs that made for good photo ops…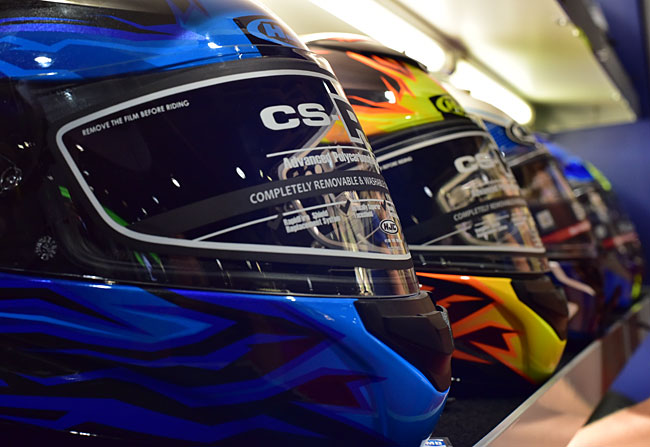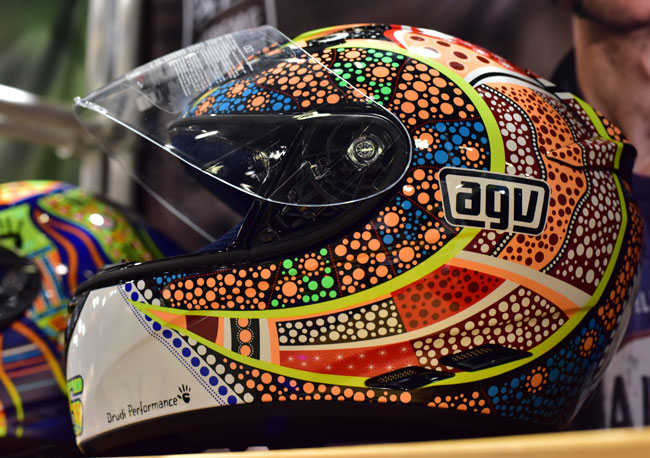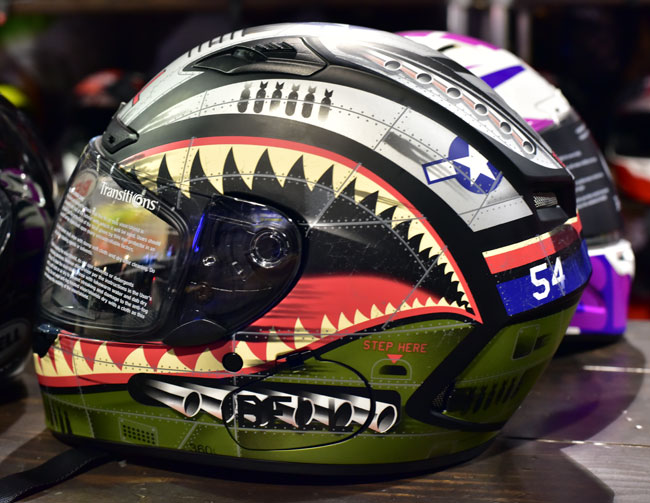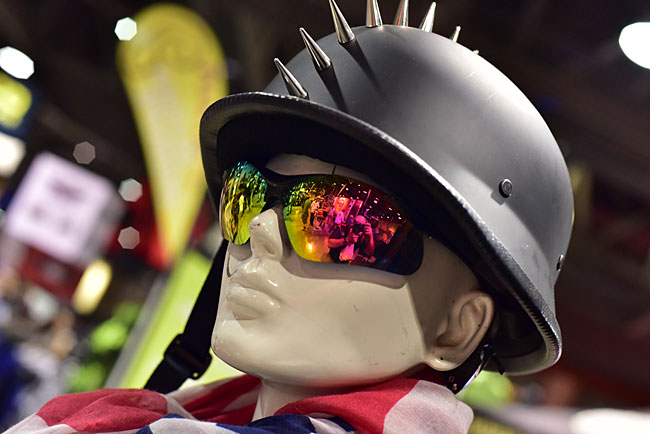 And folks, that's about it for the Long Beach International Motorcycle Show.   It's back to business for me.  I'll be posting more about Baja, the RC3, the TT Special, our upcoming rides, the RX3 police bikes, and more.   Keep an eye on the blog.   There's lots of good stuff coming your way.