So I'm relaxing here at home watching American Pickers.   Mike and Frank are digging up a buried Indian motorcycle in Springfield, Massachusetts, and it's one of the best episodes I've seen so far.   As I'm watching this, I'm thinking to myself…this is good stuff.   How could life possibly get any better?
Well, I have an answer for that….the postman just dropped off my new edition of Motorcycle Classics magazine!   And every time I get a new one, I wonder:  How could they possibly make this issue better than the last one?    I think that every time I get a new issue, and every time, Landon and the boys in Kansas out do themselves.   Well done, guys!   And you know what….check out what's on the last page as their "Parting Shots" story!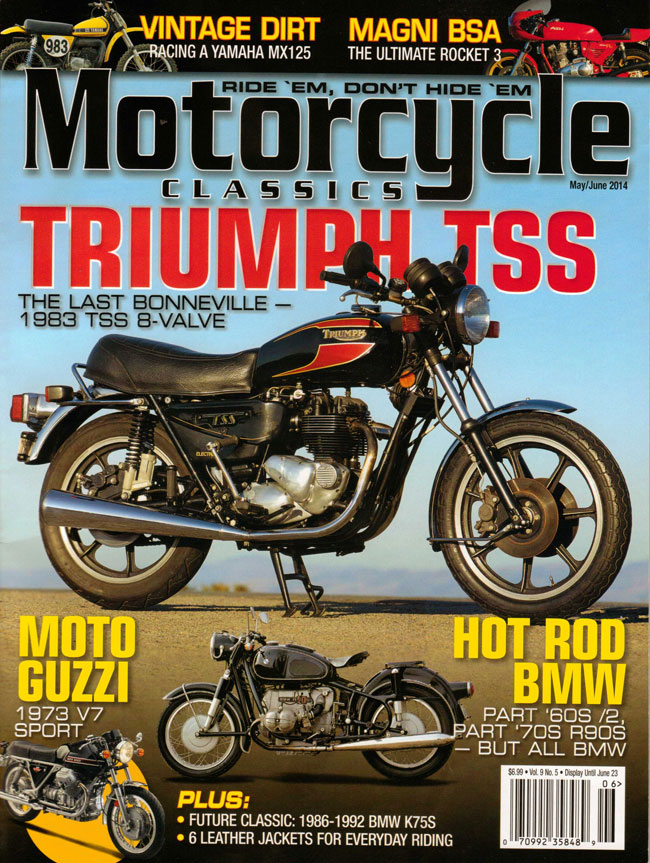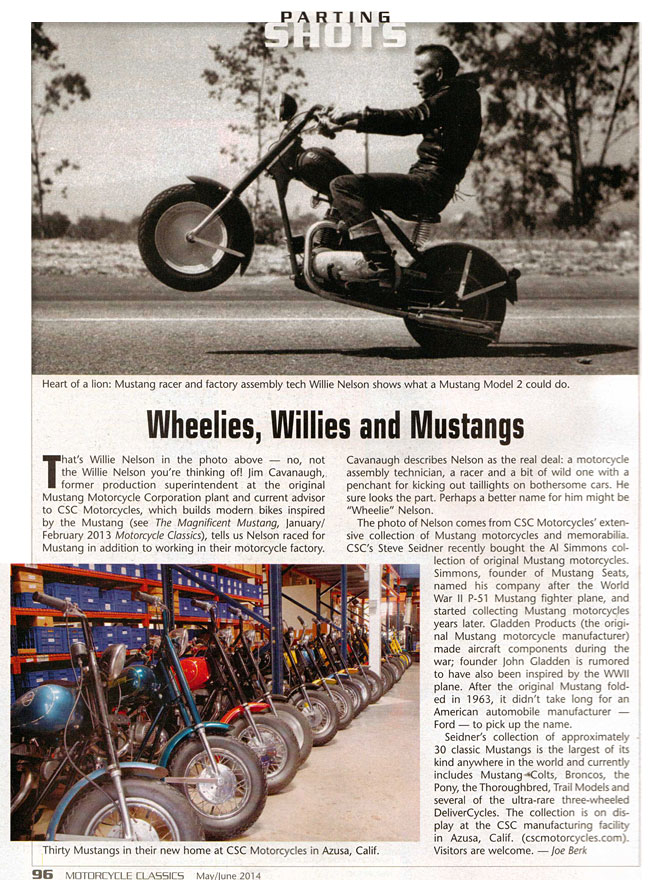 This is good stuff, folks….
If you want to see vintage Mustangs, CSC is the place to be.  And if you want the 21st century version of these iconic bikes, CSC is the right ride.   And if you want to receive the world's best motorcycle magazine written by and for guys and gals like us, Motorcycle Classics is your magazine (and you can subscribe right here)!
Ride safe, my friends….and no wheelies!