Sue and I were up at 3:00 this morning for the drive up to Mariposa and the Horizons Unlimited event.   We rode up in the heated comfort of my Subie.  I had fun with the 8mm lens on my Nikon…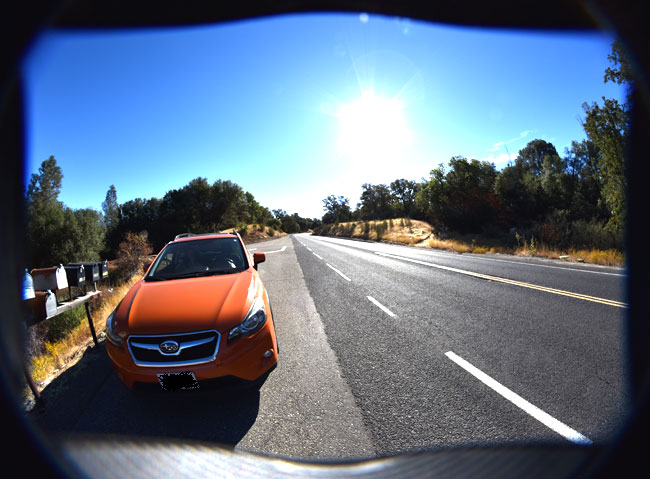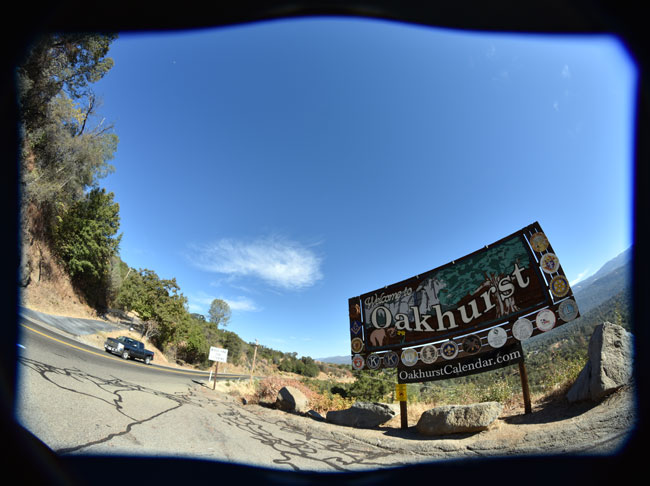 We arrived in Mariposa around 10:00 this morning, and we walked around a bit.  I got a couple of cool shots of a father-and-son team, both riding Buell Ulysses ADV bikes…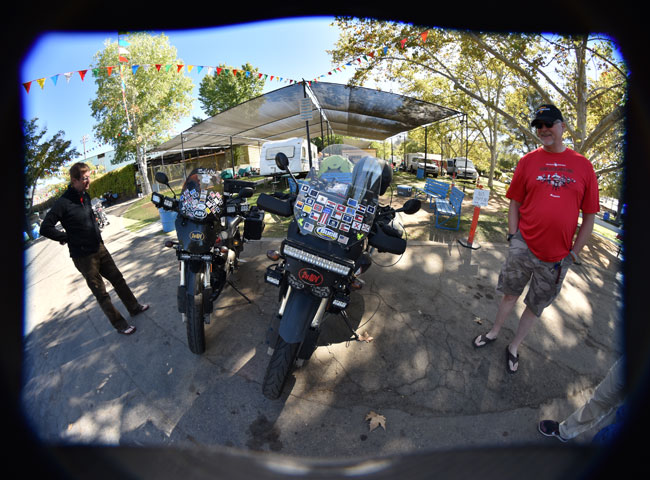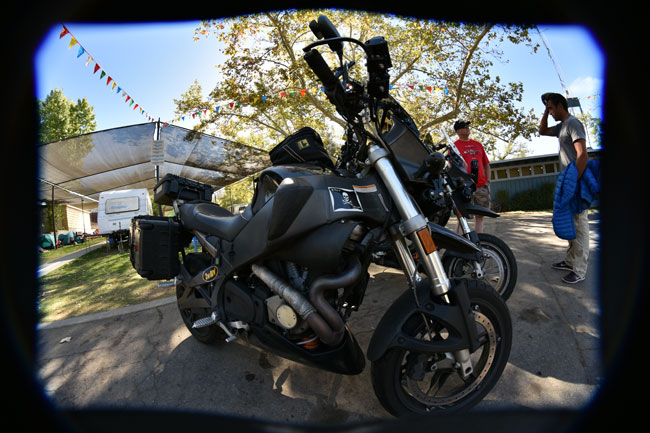 Switching over to the more conventional 24-120 lens, I caught a photo of Flip, one of the event organizers…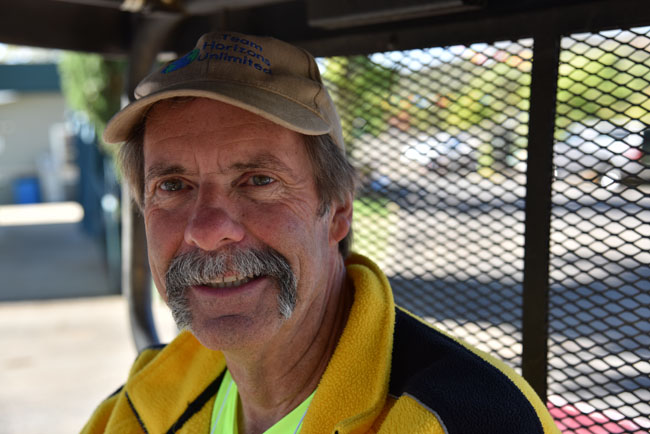 Then I saw this interesting arrangement on the side of big Yamaha.   As near as I can figure, this thing uses radiator heat for warming food…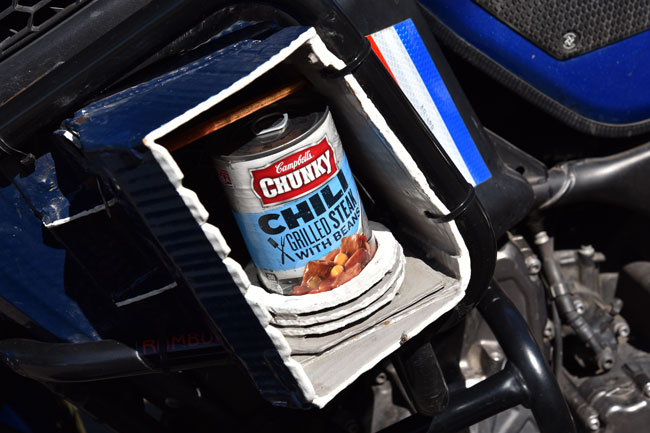 Next up is a photo of my good buddy Sam Manicom, author and rider extraordinaire.  I bought two of his books and he signed them for me….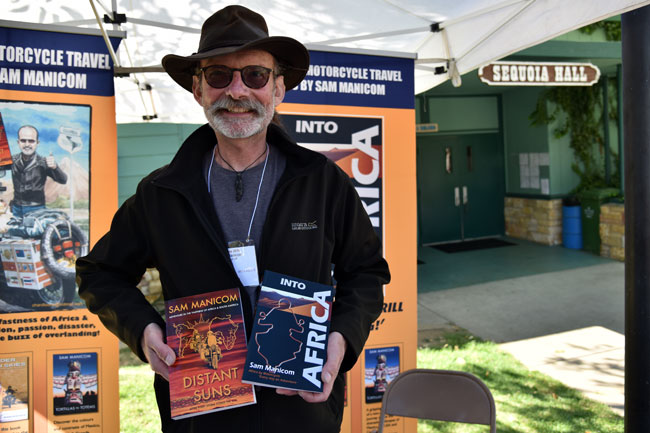 Sue and I attended Sam's presentation this evening and we really enjoyed it.   He spent 8 1/2 years on the road.   It was an amazing story.
Then we saw Jeremy Kroeker, yet another author and rider extraordinaire.   I bought all three of his books, and he was happy to sign them for us.  We're going to his presentation tomorrow.   I'm told you have to be careful around folks who write three motorcycle books…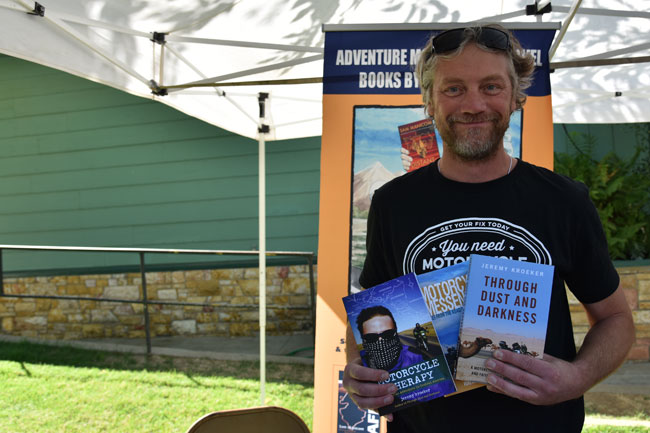 Jeremy had a really interesting story about the old Honda he rode to Mariposa.   I'm going to try to get a photo of Jeremy with that motorcycle to put on the blog.
There were three folks I saw today who rode their motorcycles to Mariposa – Sara, Wade, and good buddy Rob.   I grabbed one photo of Wade, and I'll try to get more showing the rest of the RX3 crew in the morning.  Here's Wade with his RX3…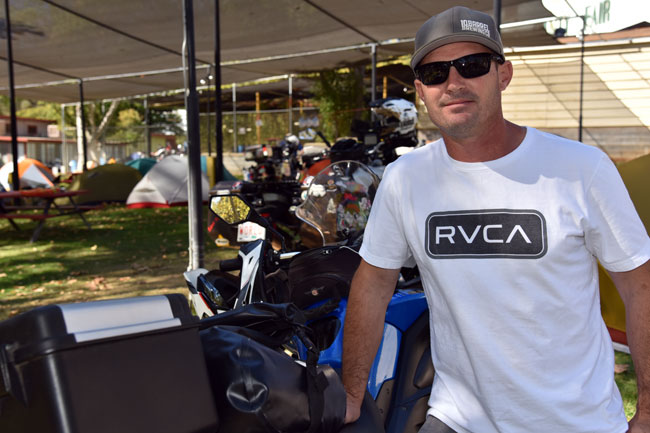 One more photo for tonight and I'll call it a wrap.   Folks, meet Cliff Danger and his 300cc, 2-stroke Minsk (named Lucy)…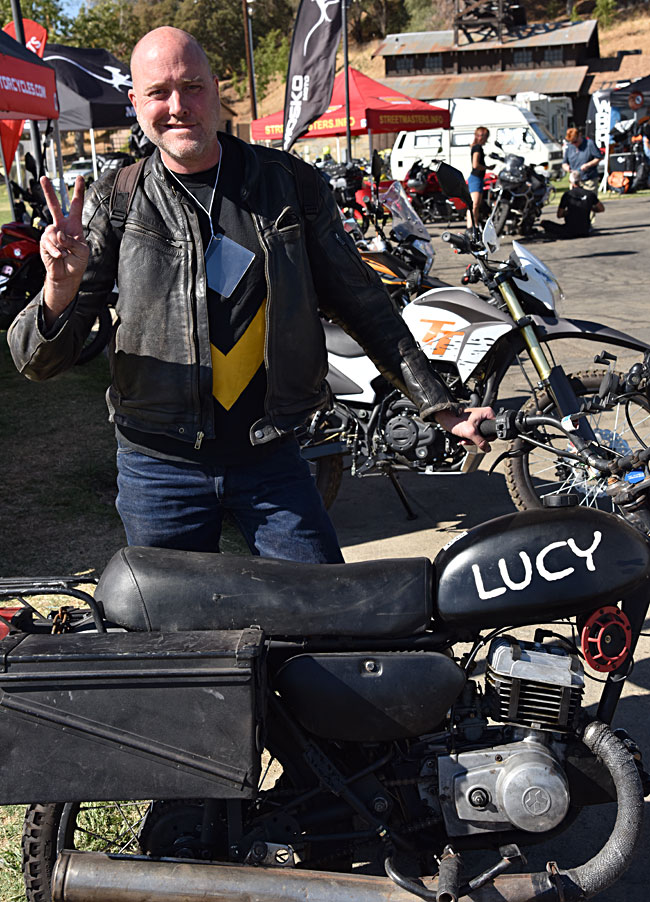 Cliff gave a great presentation about his travels  through Cuba on Lucy.  It was a great story.
That's it for now…more to come, my friends, so stay tuned!