We have what has to be one of the fanciest gunstores I've ever been in right around the corner from the California Scooter Company factory.   Tucked away in an industrial park with no signs to identify it, this retail establishment offers very high end shotguns and hunting rifles, with the emphasis clearly on the ultra-high-end firearms.   These were toys with price tags ranging from $32,000 to $95,000!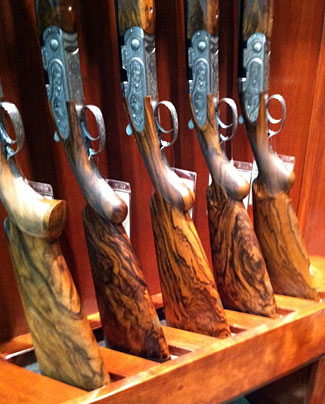 As you know, my friend and motorcycle buddy Paul was down here for a few days for our Mosin-Nagant match, and while he was here, Paul wanted to see the CSC operation and "a few nice gun stores in your neighborhood."  Paul thought the CSC operation, the CSC bikes, and Steve's Mustang collection was top drawer (hey, who wouldn't?), and it just worked out that we had time for a stop at the shotgun place I mentioned above.
You know, the owner of that place also collects vintage bikes, and I'm going to ask him if I can grab a few photos of the Gileras, Ducatis, BSAs, Harleys, and other cool iron he has at the store.   He has really nice stuff, and I'll bet he'll say okay, so keep an eye on the blog for some real vintage two-wheeled toys.
You'll want to keep an eye on the blog for another reason, too, but I can't tell you any more about that yet.  Not yet, anyway.   But when you see it…wow!  So stay tuned, my friends.   Steve is about to rock the motorcycle world again.  Trust me on this…it will be good!
I promised you guys a few photos from the Mosin match last weekend, and let me tell you, it was a hoot.   I have been unofficially designated as the world's greatest Mosin salesman due to my ability to get others pumped up about these vintage Russian rifles, and we had a number of the newly-converted participate (including my buddy Paul and my daughter Erica) .    These rifles are cool, they're inexpensive, and they've been in storage for decades (like since the end of World War II in many cases).   When they come out of the box, they're caked in cosmoline, and part of the fun is cleaning them up to find out what's hidden beneath all that goo!   As Robert Duvall said in Apocalypse Now, I love the smell of cosmoline in the morning (or something like that)…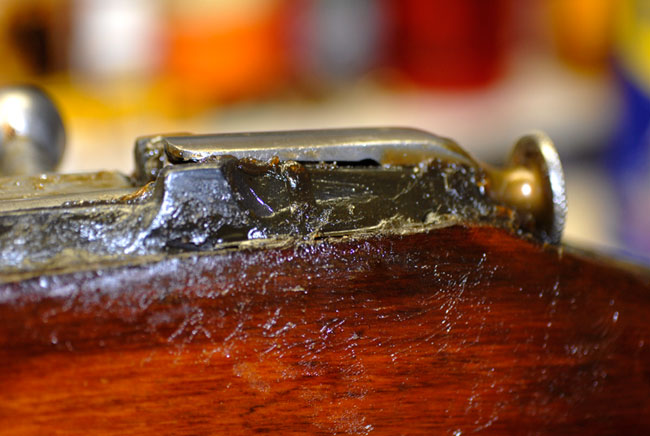 So, enough with the gabbing…let's see some more of these photos!
Here's one of the crew at the target line.  Paul provided the zombie targets.   Hey, it was a fun match!   If you look closely, you'll see our good buddy and CSC rider Duane in that mix (he's third from the left)…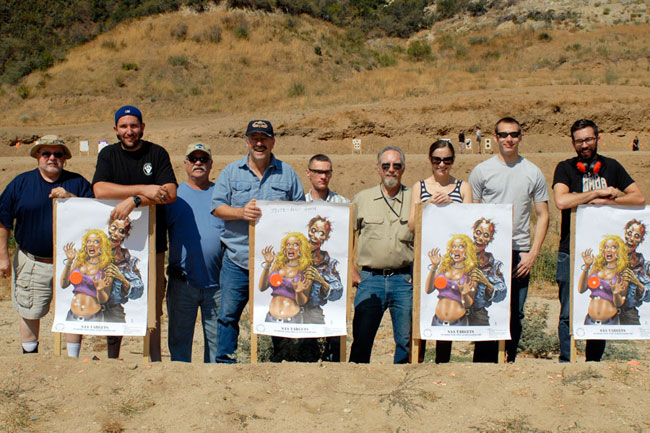 My buddies Greg and Tyler, a father and son team…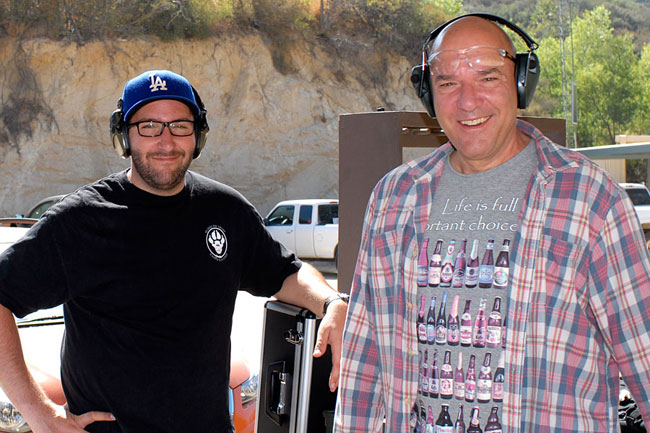 My daughter Erica, proving the apple doesn't fall very far from the tree…
Hollister Paul, the original Wild One and good friend for more than six decades, with his sniper Mosin…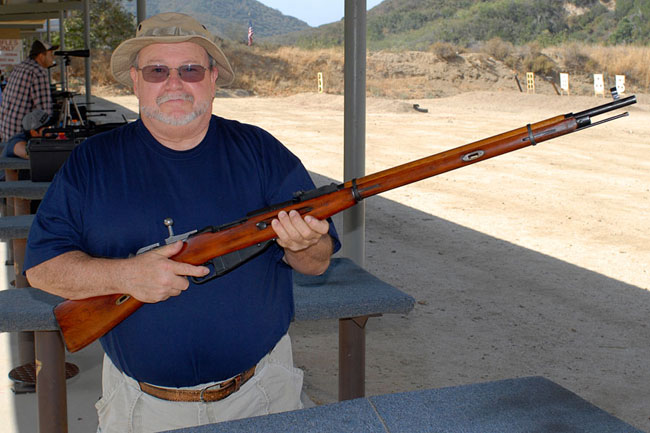 On the firing line, defending Stalingrad…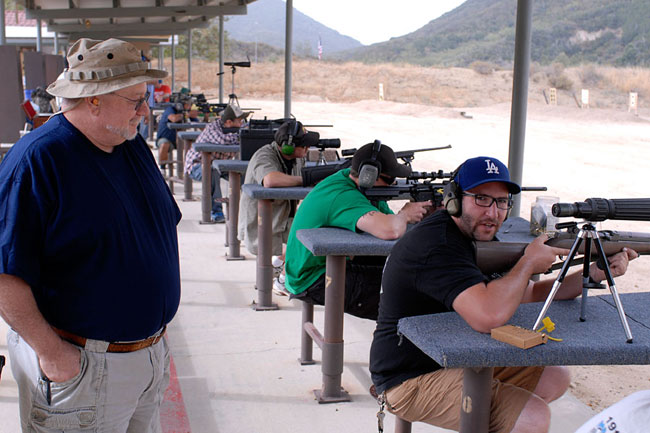 That's it for now, folks.   We're off on some errands, so I've got to run.   Ride safe, and like they say, Держите порох сухим!