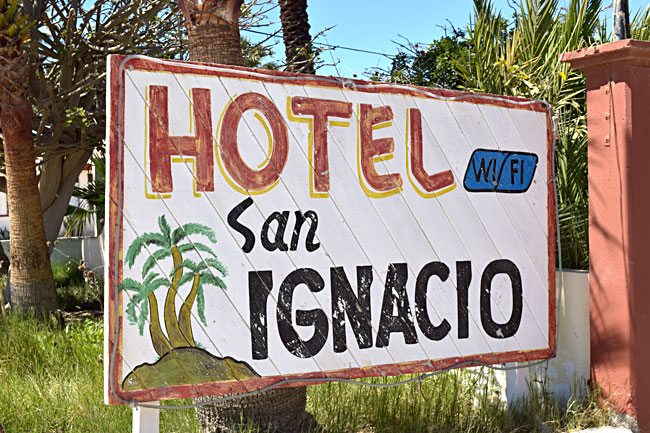 Wow, home again…and the successful conclusion of our 8-day, 2000-mile, 3rd Annual CSC Baja Adventure Ride.  It's tough to say what I enjoyed more…the weather, the riding, the food, the whales, the cave paintings, or the companionship.
Nah, I take that back.   Hands down, the best part of the ride was the camaraderie.   The new friends I made on this ride (and riding again with old friends) really made the ride for me.   James with his Texas twang and deep laugh.  Willie, the most interesting man in the world.   Tuan, whom I have known for 10 years and never seen without a smile.   Joe 2, our intrepid adventurer who became the group's official MacGuyver.  Barb and Chuck, our Wisconsin couple and RX3 world travelers.   Matt, another guy who is always fun to be around.  Dan, the most photogenic guy on the planet.  Rob and Donkey Hoty, who came down from Washington and rejoined the group after riding with us on the 5000-mile Western America Adventure Ride.   Peter, our flying Dutchman.   Patrick, who sports an awesome Orient wristwatch and a new pair of Mexican boots.  Carlos, our magnificent friend, incredible story teller, and talented translator.   And J, my long time riding buddy and fantastic helper in keeping things moving.

The weather was as good as I have ever seen in Baja. The days were crisp and sunny, which made for perfect riding conditions.  We had a bit of fog the morning we rode out of Guerrero Negro, but that burned off quickly, and other than that it was bright sunny weather the entire time.   It was as good as it gets in Baja.  Like I said, perfect riding weather.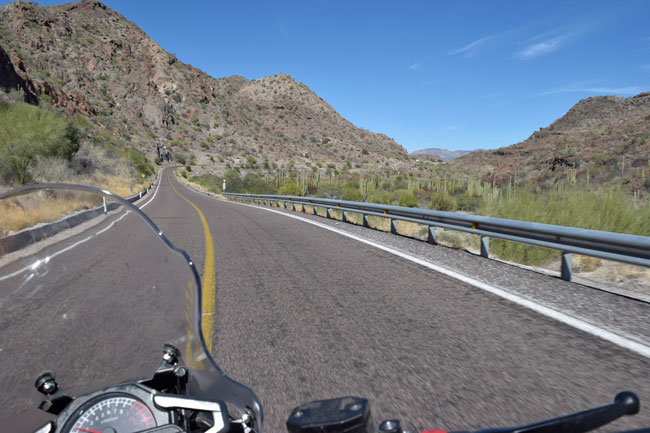 The riding was amazing, especially the stretch along Bahia Concepcion.   I've always felt that Conception Bay is the prettiest part of the peninsula.   This year we made it a standard part of the ride when we rolled down to Loreto for a leisurely lunch, and it was awesome.   We had two long days (about 400 miles each); all of the other days were about 200 miles.   It worked out well.   We took breaks roughly every hour, and that worked out well, too.  It broke things up and kept everybody alert.   Good times and good riding.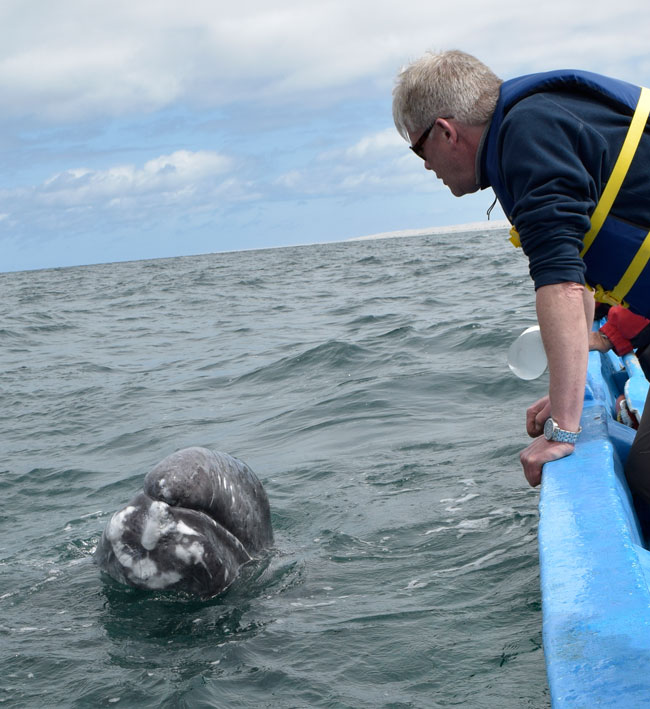 The whales were, as always, amazing.   The mama whales were pushing their babies up to the boats more obviously than I've ever seen (I'm not sure if we were there to see the whales or if they were there to see us).    I saw more "spy hopping" than ever before, where the whales rise up vertically out of the water to survey their surroundings.  And I experienced something altogether new this year:  At least three of our riders (Joe 2, Matt, and Rob) had waterproof camera cases and selfie sticks.  They captured underwater photographs and video of the whales.  I'd never seen that before, and the results were spectacular.  Some of our riders' photos and videos are already appearing on Facebook, and I'll post them here on the blog when I get copies.   Just amazing stuff.
The cave paintings were amazing. The Mexicans had a better presentation this year in that they had a briefing (including an arrowhead and tool display) prior to actually seeing the paintings.  It was all in Spanish, but we had a secret weapon:  Our good man Carlos.   Carlos really made the trip for us with his invaluable translation skills and warm personality.  He's just a great guy and a great rider.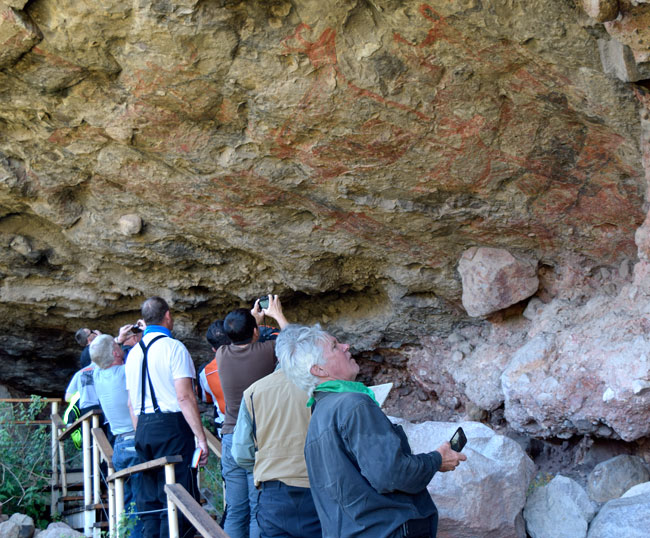 And the food!   Ah, it was fantastic.  Camarones.  Chile rellenos.  Pollo rellenos.   Tacos de pescado, right off Tony's truck.  And lots, lots more.  Every meal was an event, and every dinner was a feast.  Several members of our expedition complained about gaining weight (it was that good).  I'm one of them, and I'm hitting the gym tonight to get back down to my fighting weight.   The food was simply magnificent.

The only downside, for me, was capping the ride.   I would have like to have taken everyone along who wanted to go with us, but beyond the size of the group we rode with it just gets too hard to manage.  But hey, that's what 2018 is for!   If you want to go for the ride of your life, my advice is to get on the 4th Annual CSC Baja Run list now!  And if you don't have an RX3 (the world's greatest adventure riding motorcycle) to ride along with us, well hey, we have a solution for that!