We always have a stream of pre-owned motorcycles moving through the shop, and my good buddy Matt created a page featuring them here.  I had my trusty Nikon D3300 with me a couple of days ago and I grabbed a few photos.  These are cool bikes.
The first is an '05 Harley Softail Deluxe.   It's awesome, and of all the Harley models, it is probably my favorite.   Say what you will about Harleys; there's just no taking away from their incredible style.   Check this out…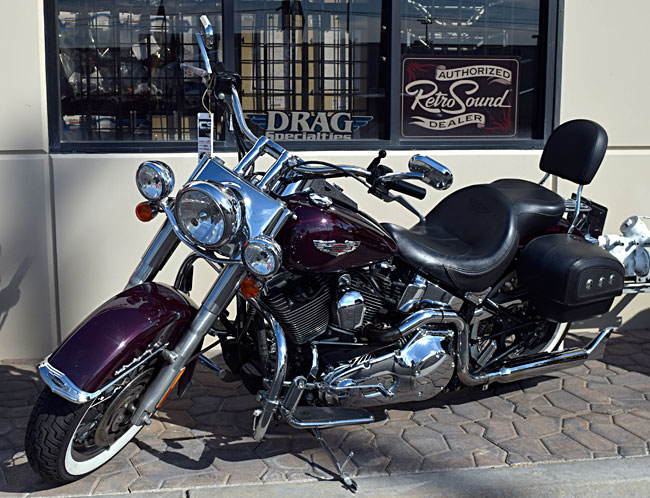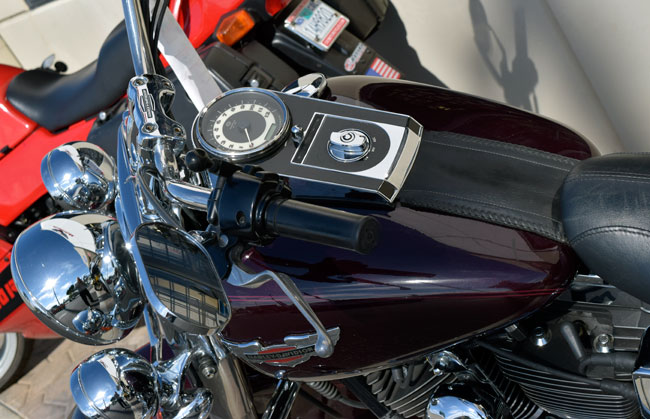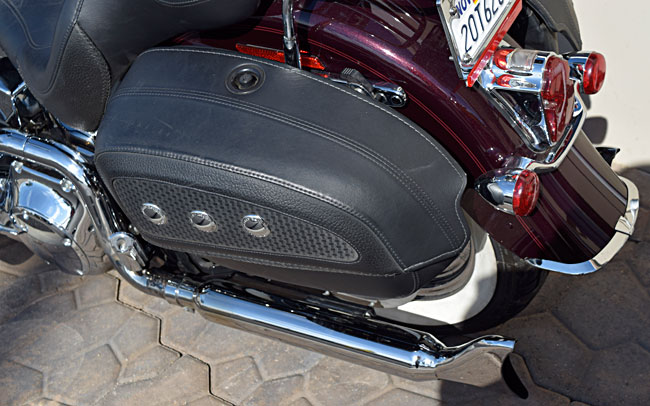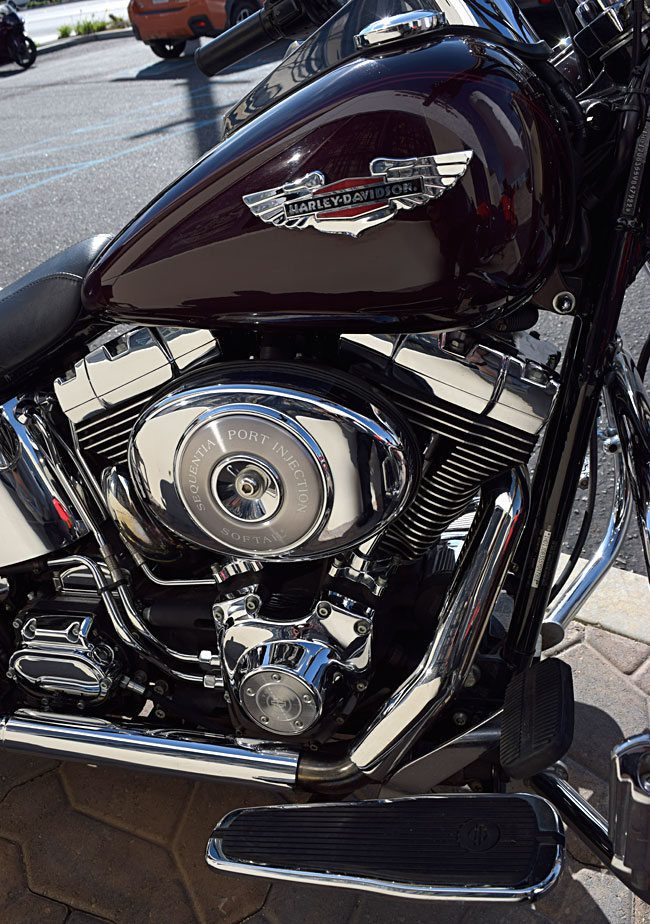 I've owned a couple of Harleys, and I enjoyed both of them.  One was a '79 Electra Glide Classic, and the other was a '92 Heritage Softail.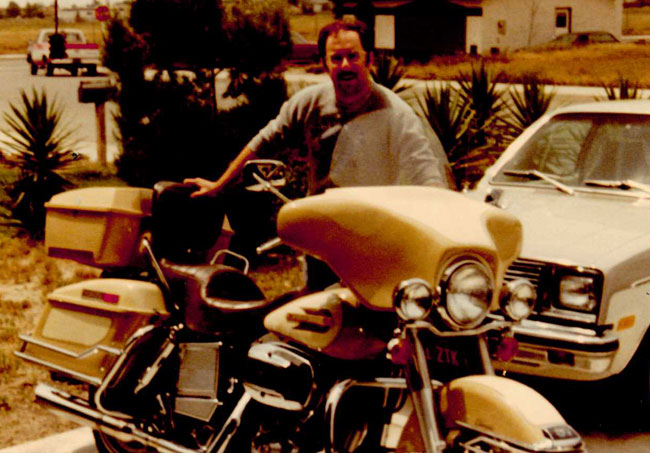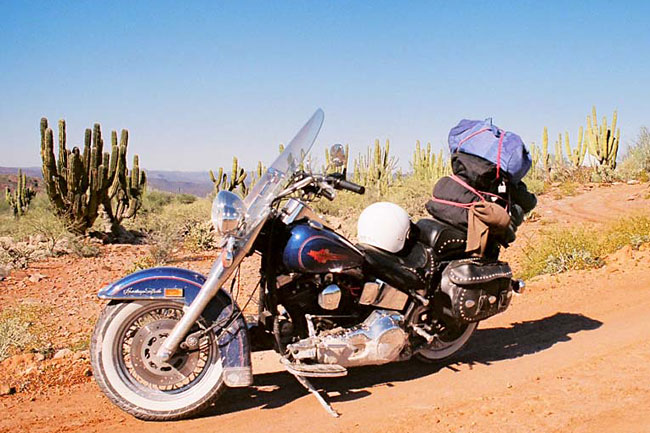 There's something about a Harley.   I miss the ones I've owned.  I'm tempted to buy the '05 in that delicious deep root beer brown color you see above, but I have no room in the garage.  That Harley sure is beautiful.   Somebody is going to get a great motorcycle.
Okay, on to the next one, and that's the '07 BMW R1200RTP police bike Steve has on sale….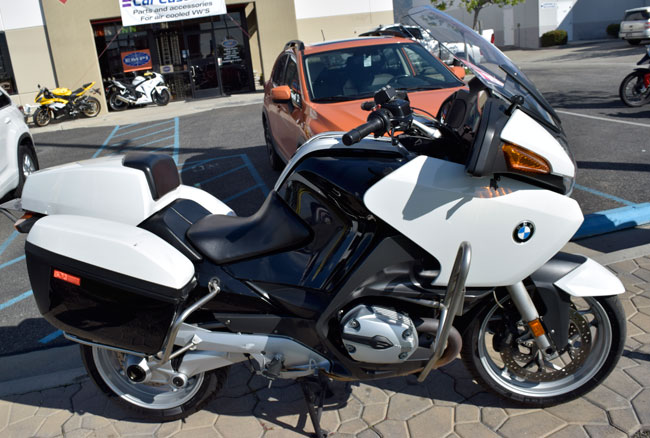 Those old police Beemers are way cool.   My friend Bob Brown rides these bikes exclusively, and they sure are fun.   Police Beemers are as tough as Zongshen motorcycles.   They even have a second battery (one was used for the bike, and the other was used for all of the police gear).   What was cool about riding the retired police Beemers is that when folks see one, they immediately and naturally assume you're a police officer and they give you plenty of room.   I even made that immediate assumption.  I was riding with Bob in Mexico one time (me on my KLR 650, and Bob on a police bike).   I was running flat out on the KLR (just under a hundred miles an hour) and Bob tucked in two feet behind and to my right.  When I caught a glance of his bike in my right rear view mirror, I immediately thought I'd been busted!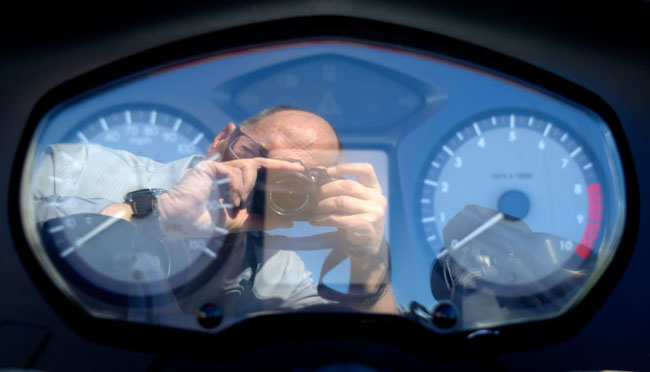 And there's one more, and that's a '15 RX3 in what is inarguably the fastest color…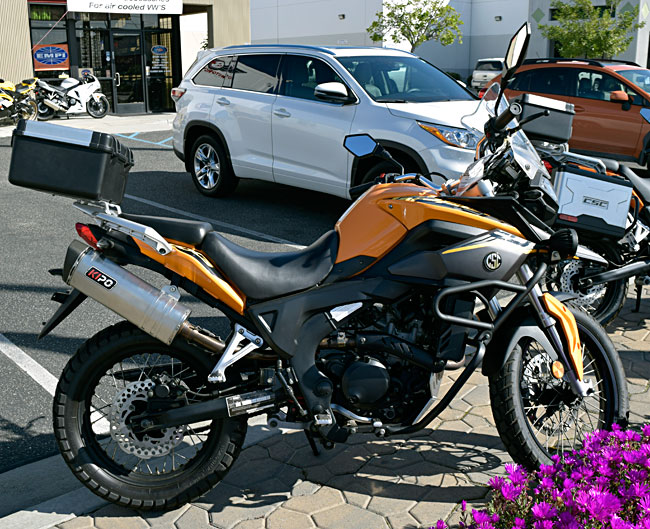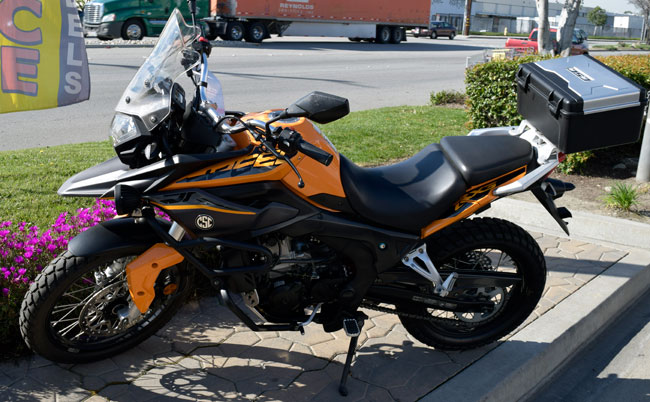 That RX3 has a ton of options on it, including spots, the big front wheel and brake kit, knobbies, and lots more…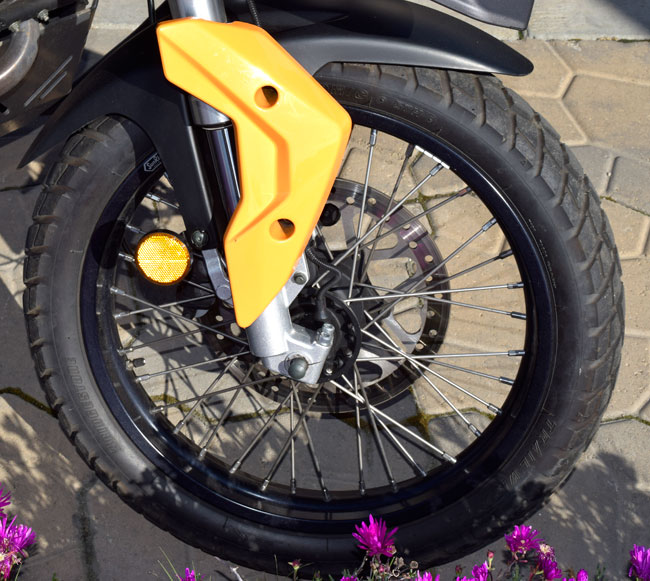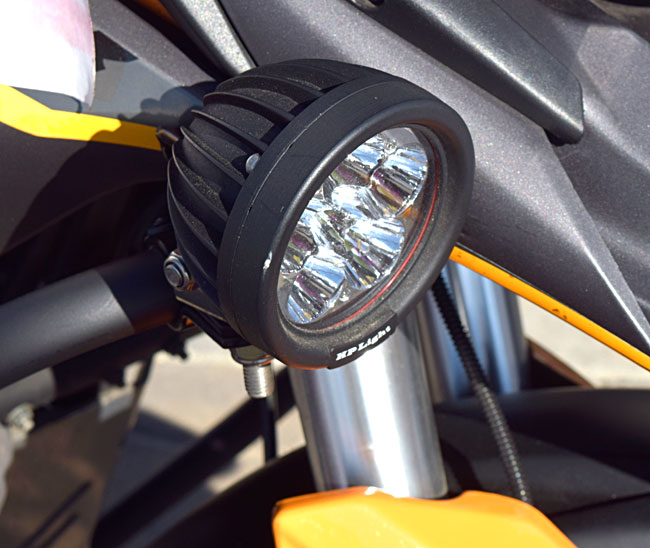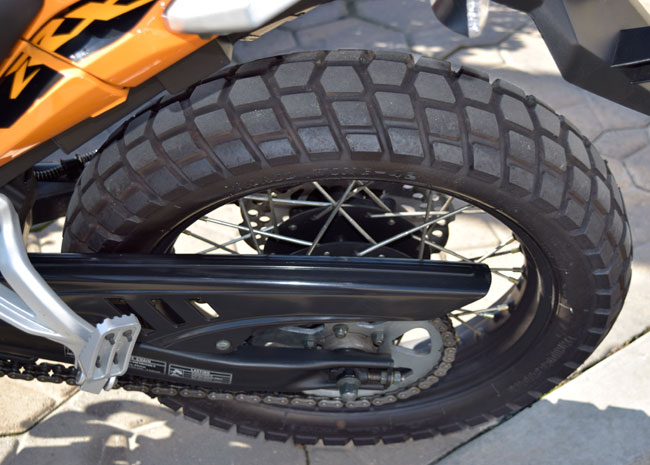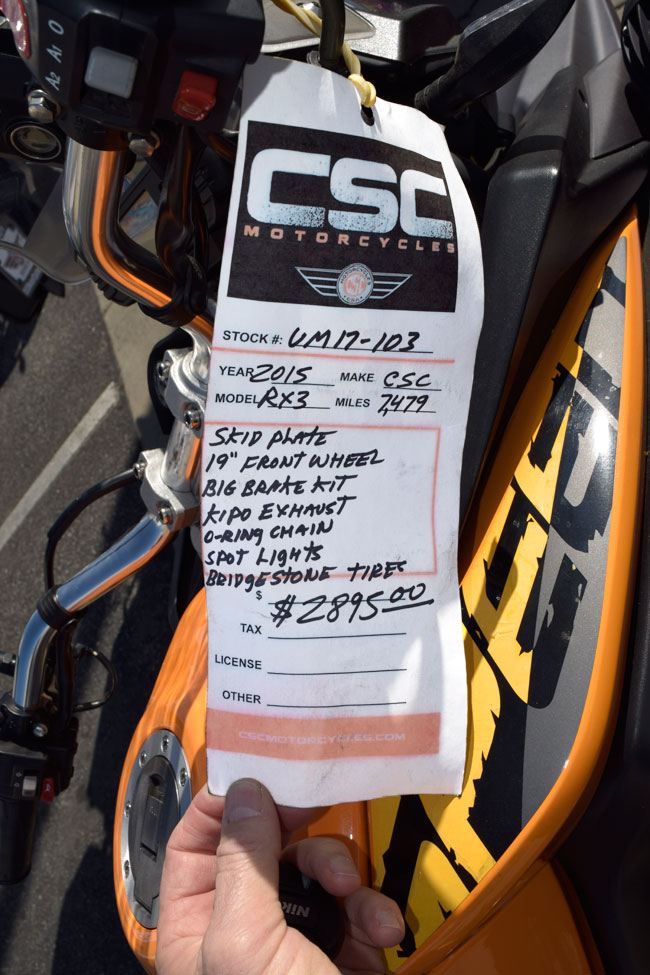 It's stopped raining here in So Cal, but I think the break is temporary.  It's overcast and dark out there and the weather folks say there's more rain coming (the prediction is for 6 to 10 inches of rain this weekend).   I guess that's a good thing (we've been living with a drought for the last several years), but it sure has crimped our riding and other outdoor activities.   If the break is long enough, I may fire up my TT250 and get out for a ride.  We'll see.