I had a nice note in my inbox this morning from good buddies Mike and Christy (of Motos of Michigan fame)…
Hi Joe,
My first ride ever was on a 74 Harley with a sidehack outfitted for the 1960 JackPine Enduro National. On that day I was completely bitten by the bike bug and the sidecar rig as well.
I have always wanted a GL1100 Standard and when this under 30,000 mile '83 showed up with the Vetter TerraPlane the pin wasn't just pulled it was EXTRICATED!
Christy absolutely loves riding along in the rig and handles the road map (Michigan Gazetteer) as we knock about the Great Northern Swamp.
I thought you were owed "picture proof" that I'm still a motorcyclist and by my standard, more so than ever.
Best Regards,
Mike & Christy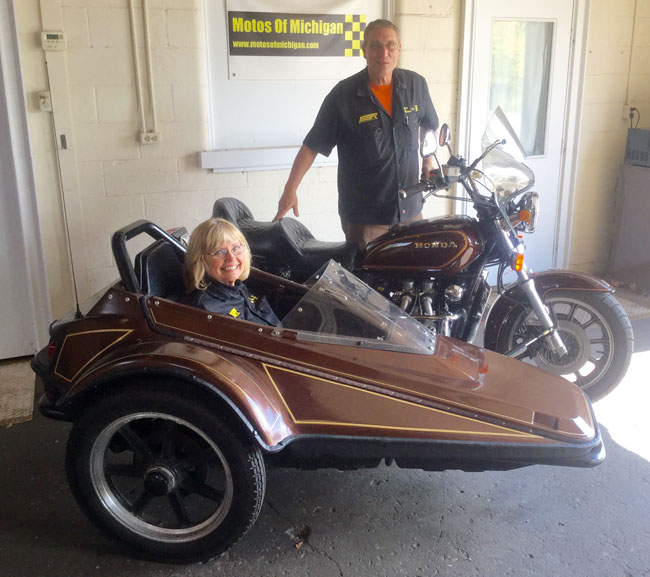 That's very cool, Mike and Christy!   You'll have a lot of fun and it looks like you really scored with a dynamite rig.  My experience with sidecars is limited to the CSC 150 Steve had built by Doug Bingham several years ago.   It was fun and one of these days I'm going to have to get one.  Thanks for the note and for sharing your new ride with us!