We've received several inputs in response to my query about the next company ride, and we're going to go with my good buddy Marty's suggestion:
Hi Joe,
I missd the Crystal Lake ride Saturday and would vote 1st for that one. That said I would join in on any of your part day rides. One thing you could do to spruce up a Flo's ride is lead the group over Carbon Canyon into Orange County. Living in Chino Hills I use that route to go to my shooting range in Brea. Returning from there I will come home by using Brea Canyon road to come through Diamond Bar and back to Chino Hills. I can do it all without getting on the freeway. That loop starting and finishing at Flo's would be about 40 miles. Not a huge ride but something that could make a Flo's outing a bit more interesting.
Marty
Thanks very much, Marty.  The Carbon Canyon ride is a good one and it will be something new for us.  We'll ride east on the 210 from the CSC plant, take the 57 south, and then we'll pick up the Carbon Carbon pass to the Chino area.   It's going to be fun, and there are a lot of cool airplanes to see at the Chino Airport.   August 5th, folks, so mark your calendars!
The Chino Airport is an amazing place.   Here are a few photos from one of my earlier Chino Airport visits…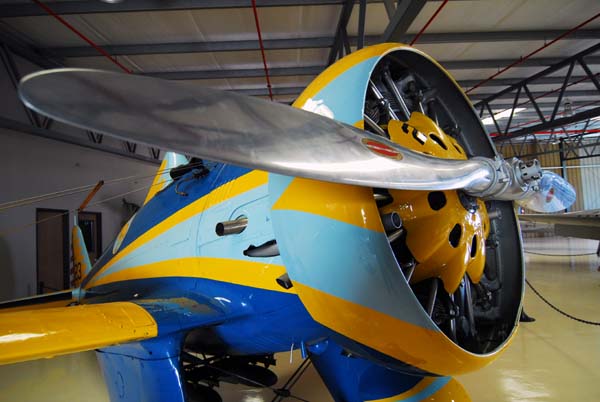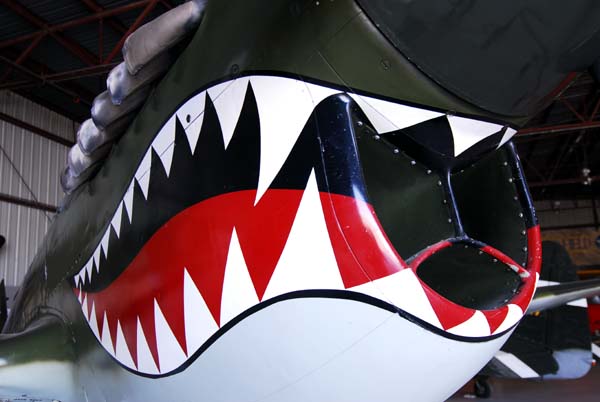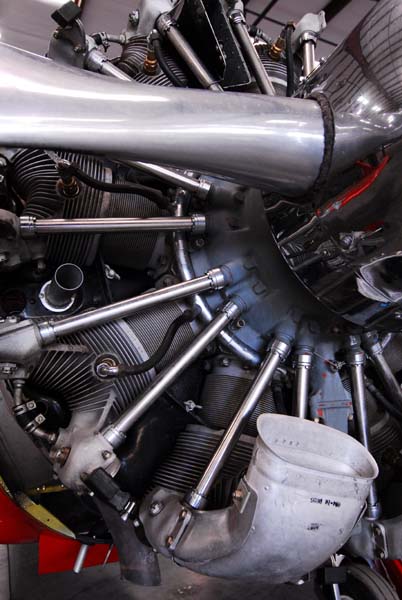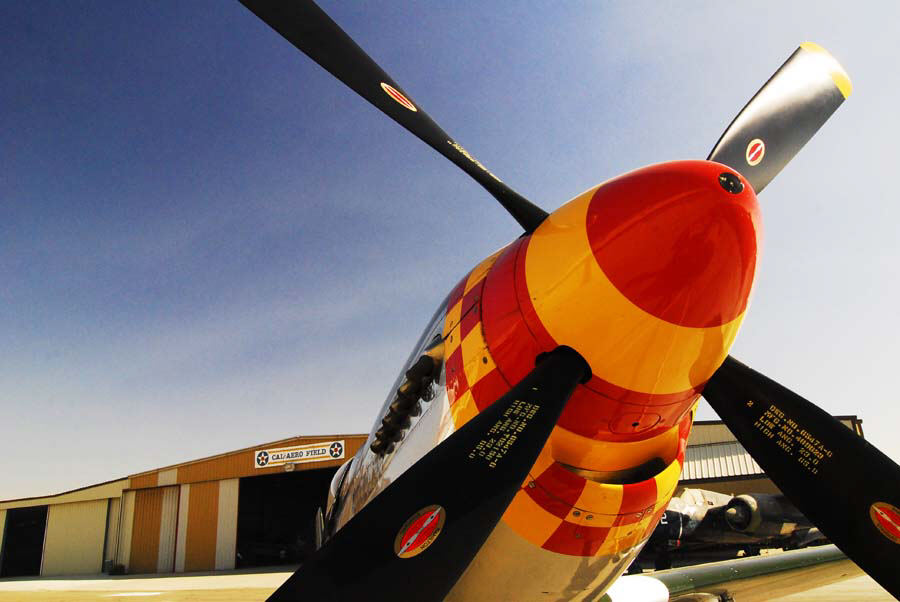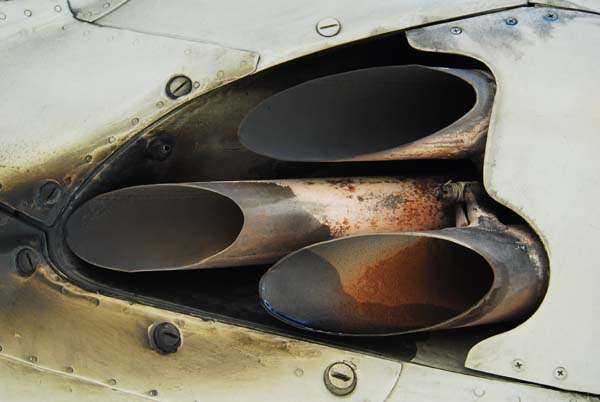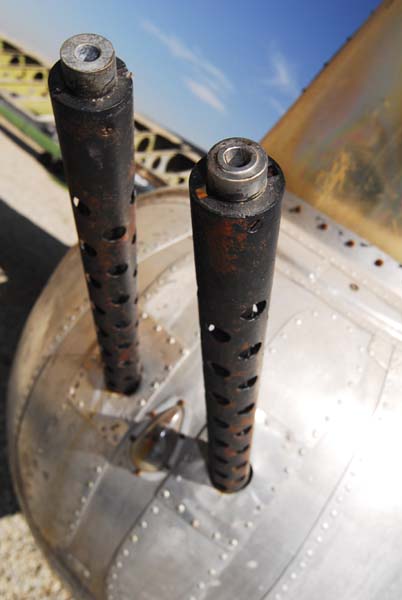 You'll definitely want to pack a camera on this ride.   The photo ops at the Chino Airport "Planes of Fame" Museum are awesome.
And speaking of shooting, my old geezer buddies and I sure had a good time at our informal Milsurp match this past Sunday.  I shot my ancient Mosin-Nagant rifle and a new snubbie 1911.  Our course of fire was 20 rounds with open sights at 100 yards for the rifle stage, and 20 rounds at 50 feet for the handgun stage.  We always have fun at these things and the lunch that follows.
It was super hot and humid on Sunday (just like the Saturday before when we had our bear encounter), but the heat didn't slow us down at all.   We started on the rifle leg and after I shot my 100-yard rifle stage, I was one happy camper.  Only one round was outside the bullseye and I thought I had shot a 199, which it ain't too shabby for this old boy at 100 yards with an 80-year-old rifle.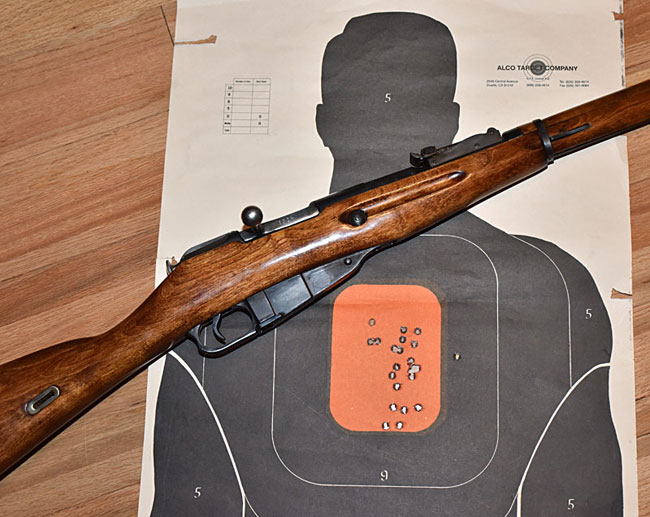 We next fired the handgun stage, and I used my snub-nosed 1911 with cheap .45 factory bulk ammo (which is not known for its accuracy).   Hey, another good stage, and I was happy again.  My 20 shots are the ones circled in yellow in the photo below.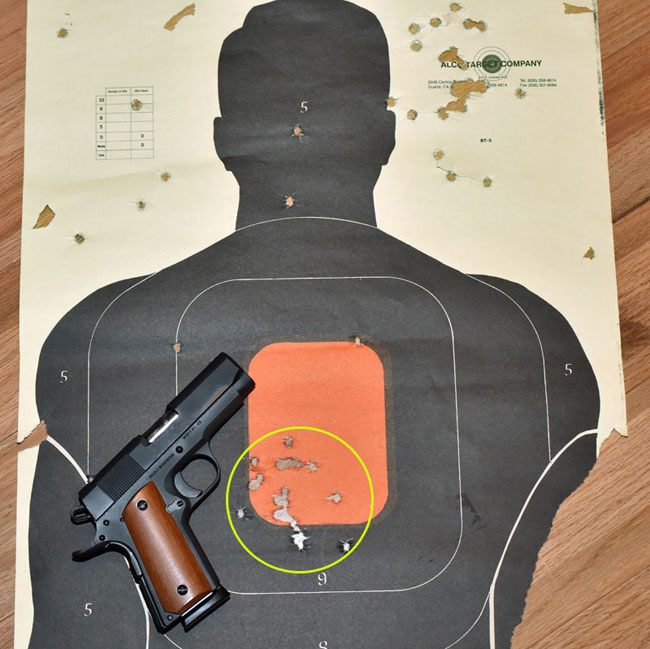 The other shots on the target above were from my friends trying my .45 and from me shooting at the little black emblem in the upper right corner.  Four of my 20 shots were in the 9 ring and the rest were in the 10 ring, so that was a 196 (if you're keeping score).   All of my shots would have been in the 10 ring if I aimed a little higher (I held at 6:00 on the orange bullseye).
I bought both of these guns from Turner's, a local gunstore chain here in So Cal.  The service and the prices at Turner's are always outstanding…they are kind of like the CSC of the gun world.  I bought the Mosin-Nagant rifle at Turner's about 3 years ago for a paltry $139 (I've posted about the Mosin here on the blog before).   The real deal, though, was my new mini .45 auto.   It's the Rock Island "Compact Service" model, and I'm really enjoying it.  Get this:  The 1911 was only $429!  It recoils a bit more fiercely than a full-sized 1911, but I like the feel of it and the no-nonsense Parkerized finish.   It is accurate enough.   Good enough, as they say, for government work.
At the lunch that followed our range session we scored our targets.  I was surprised to see 21 holes on my rifle target (I knew I had only fired 20 rounds).  One of my buddies whose target was right next to mine only had 15 shots on paper (he was in the classic "spray and pray" mode with his SKS).  We looked at my flyer in the 9 ring (the one to the right of the orange 10-ring bullseye) and its hole was slightly elongated.  It matched the holes on my SKS buddy's target (his rounds were just starting to tumble at 100 yards).  The bottom line is that I had all 20 shots in the 10 ring, and that's a good thing (yeah, I'm bragging a little bit).  So, for Marty and any of our other blog readers out there:  If you want to join us on the next milsurp get together, drop me an email!