You gotta love my good buddy Duane…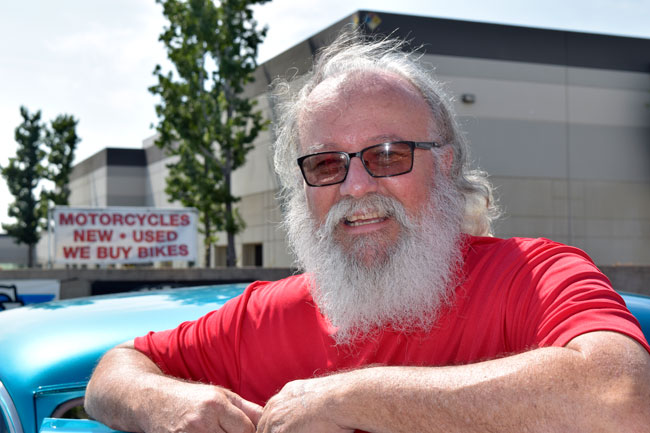 Duane and I have been riding together for maybe 4 or 5 years now, ever since the CSC Mustang days.  When the Rx3s came to the United States, Duane (like me) grabbed one from the very first shipment.   Duane makes just about every CSC company ride and event.  And, the guy is a shooter.  Duane is a regular at our milsurp matches (the ones you've read about here on the blog).
Steve told me a few weeks ago that Duane was working on a '55 Chevy, but it kind of went in one ear and out the other.  Today as I left the plant this absolutely drop-dead gorgeous blue '55 was pulling in the parking lot, and without even looking at the driver I was blown away at how stunning the car was.  Visually arresting is the phrase that comes to mind.  It stopped me in my tracks.
When Duane stepped out, I remembered what Steve had told me about Duane's '55 Chevy project, and there it was, right in front of me.  Wow!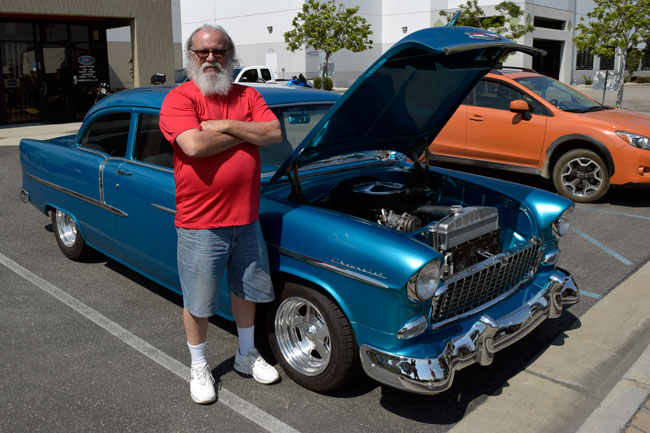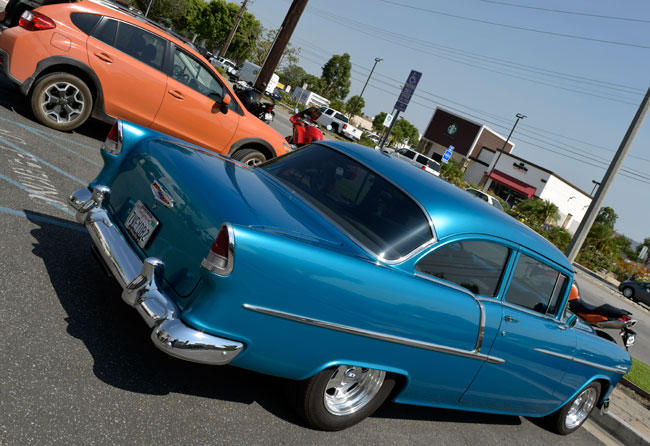 You need to see Duane's '55 in person; these photos just don't do it justice.  The body is absolutely flawless.  I couldn't see a wave or any imperfections in the sheet metal at all.   New cars don't look this good!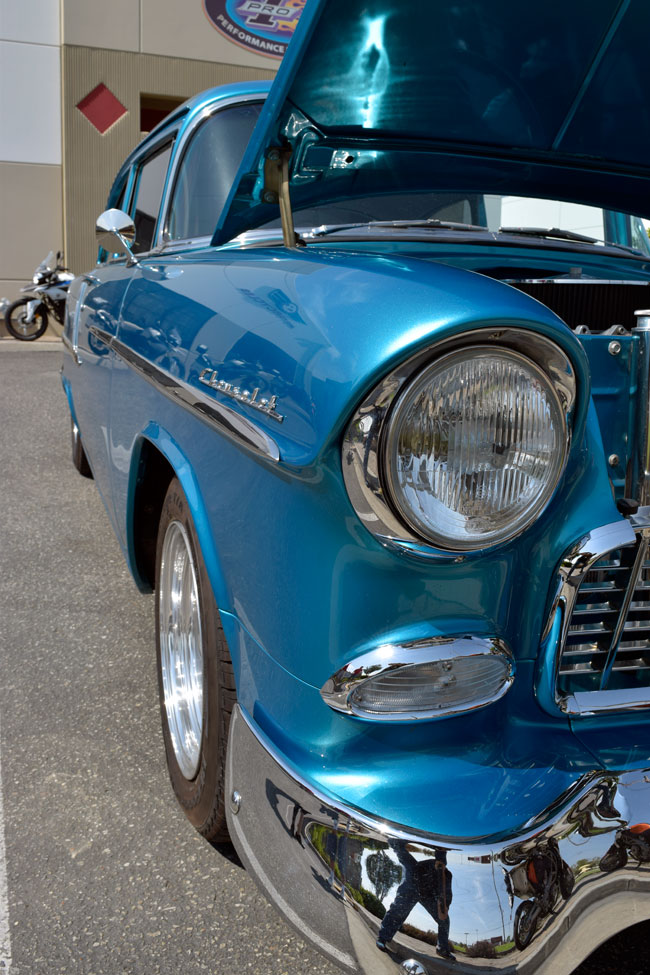 Check out the interior…that custom dash and the instrumentation are awesome!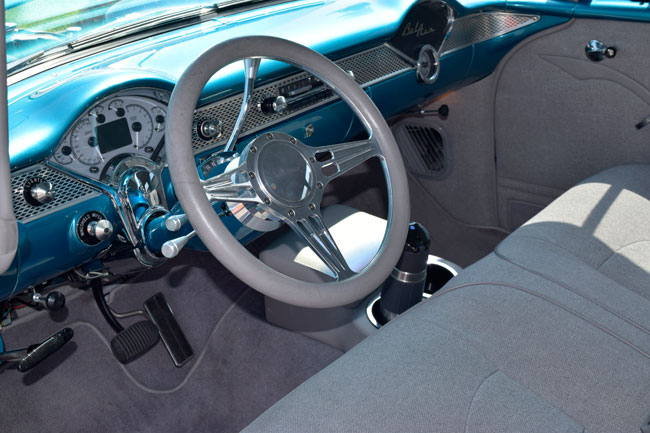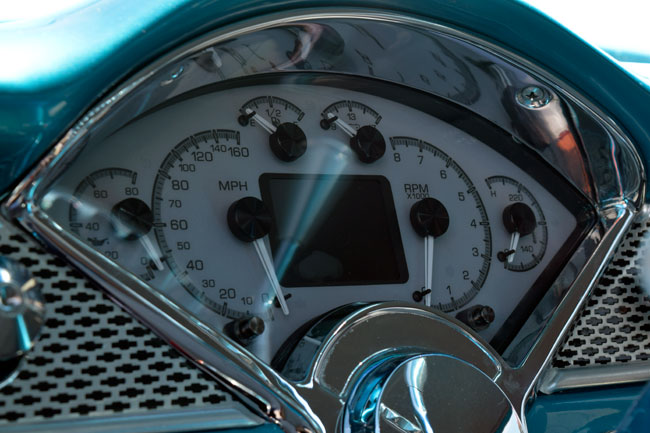 Duane's car has a 350 cubic inch small block Chevy engine (arguably the best V8 engine in the world) and an automatic transmission, along with air-conditioning, power steering, power disk brakes, power windows, new upholstery, and the list just goes on and on.    Wow again!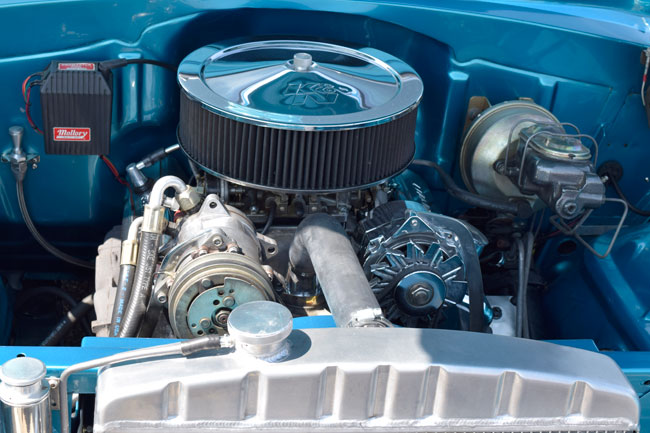 You know, I'm old enough to have known '55 Chevys when they were new (my uncle bought a new turquoise-and-white '55 when I was a kid), and even though those cars were cool then, too, they were nowhere near this nice back in the day.   It kind of got me to thinking…wouldn't it be cool if Chevy made a modern car that looked just like Duane's '55?  It's something that could never happen with the regs the automakers have to meet today, but it sure would be awesome.  I'd buy one!
Well done, Duane! Your car is magnificent!