My good buddy Duane is a real Indian fan.  Come to think of it, so is my good buddy Joe G.
Anyway, today I drove my wife and two daughters to the mall, and much to my surprise (and delight) there was a store called Kiehl's that had a fully-restored 1946 Indian Chief on display.  Wow!  I had the D810 Nikon with me and I asked the good folks at Kiehl's if I could take a few photos for the CSC blog.
"You bet," they said, and I went to work.  I'll let the photos do the talking, folks…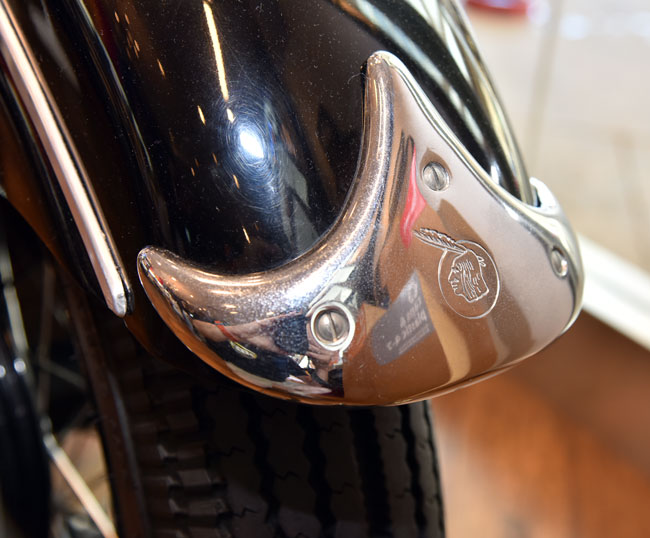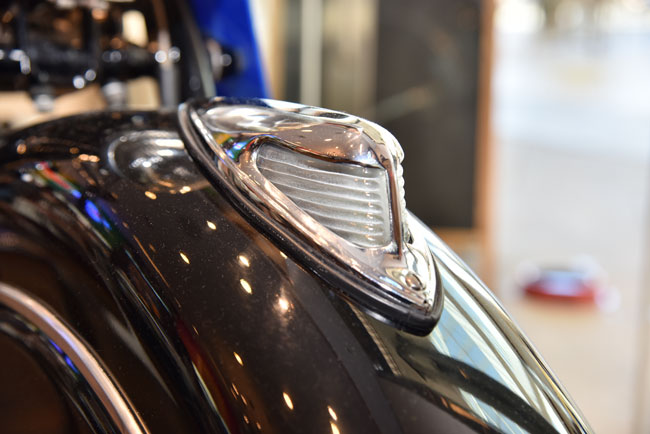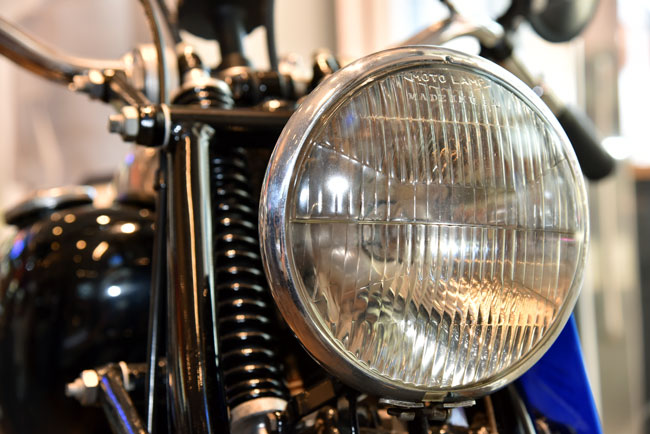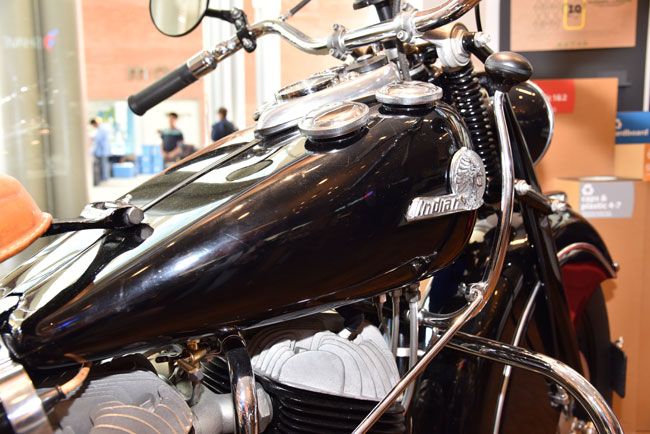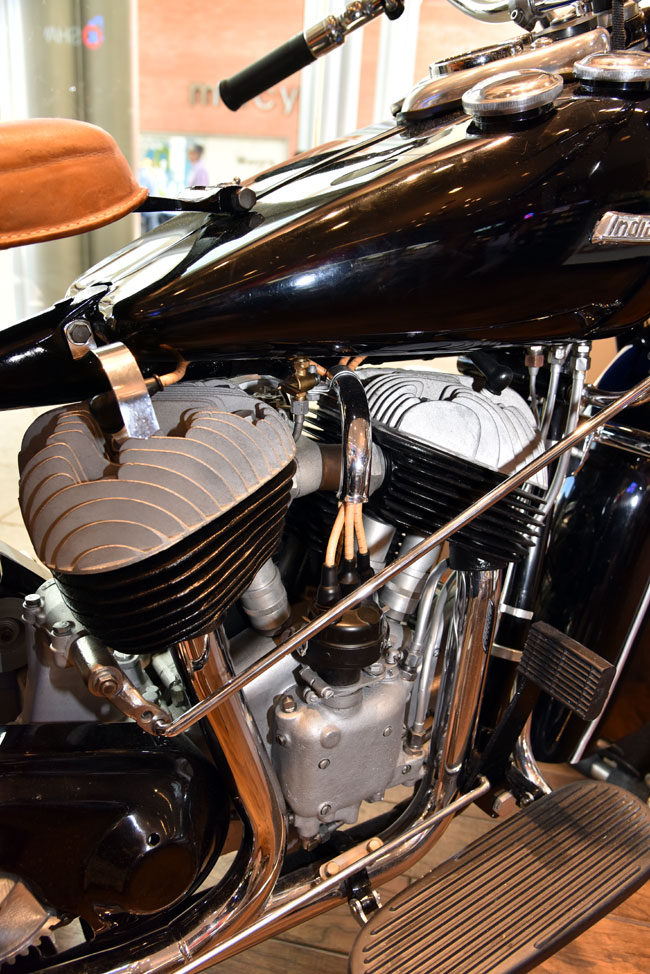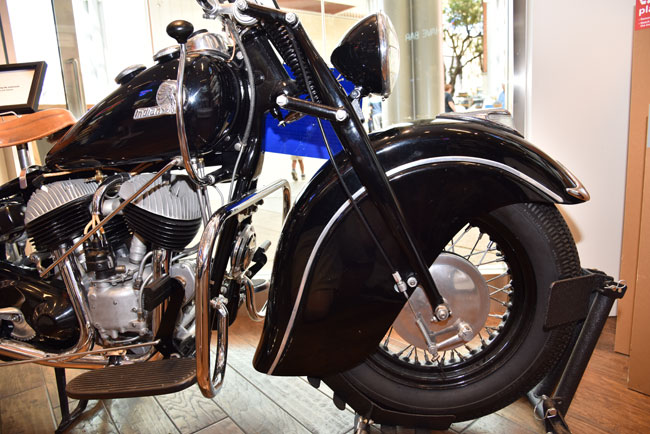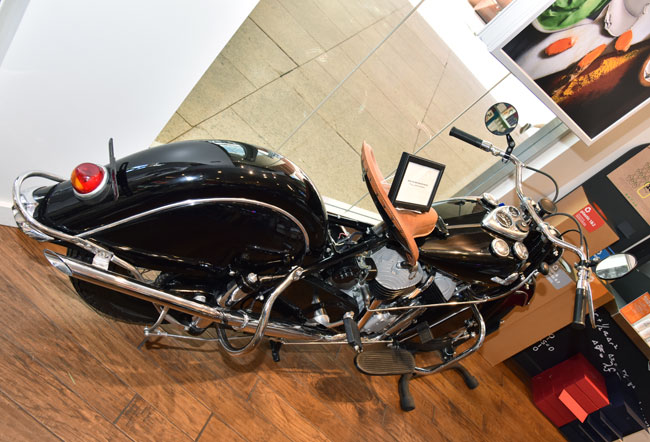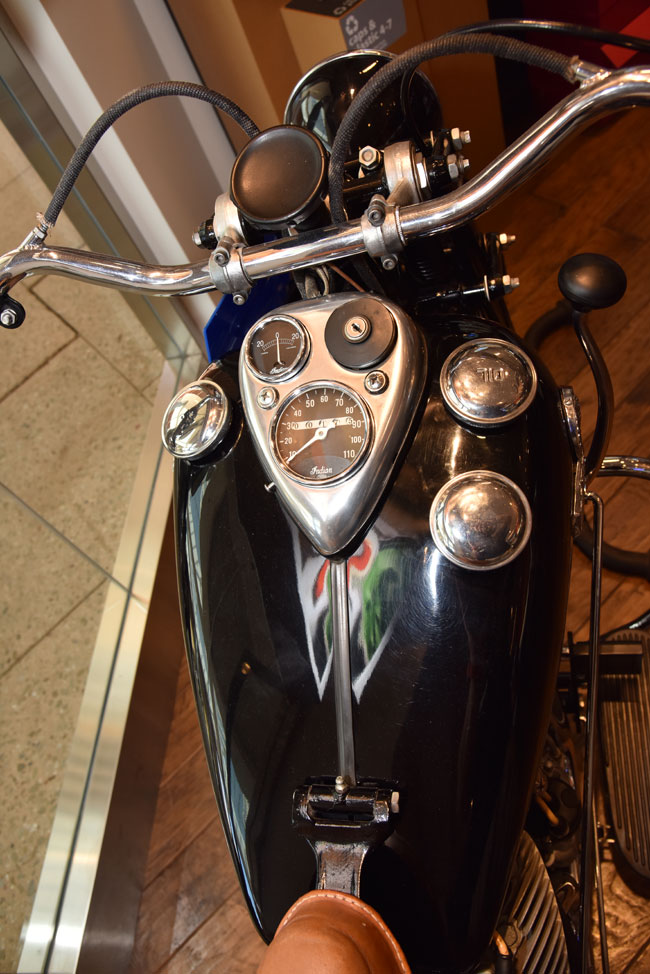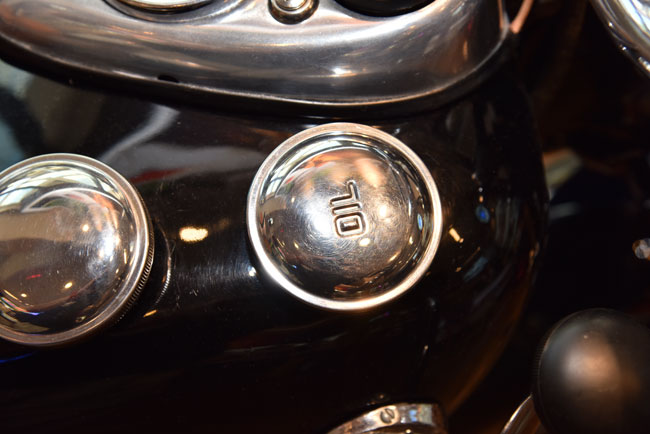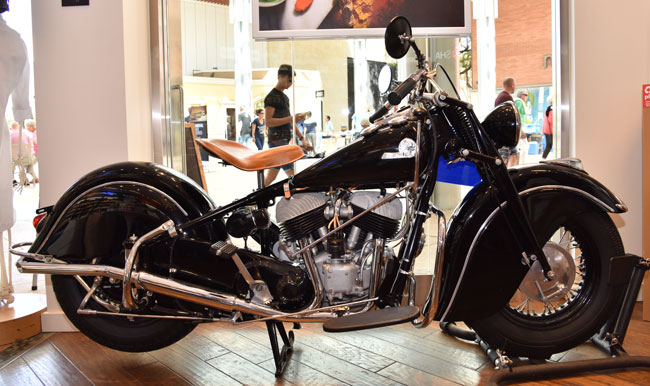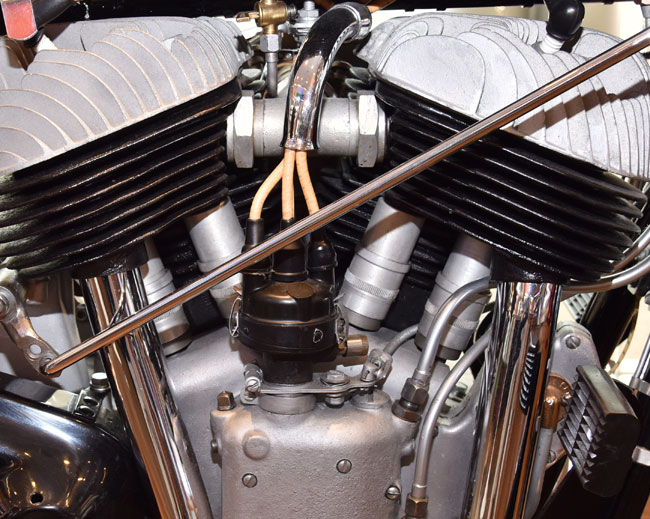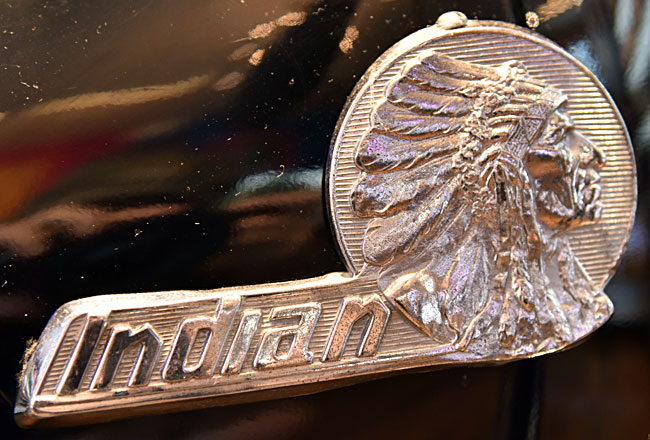 Good times and (if I do say so myself) good photography…I sure had fun today.   As I photographed the Indian, I was thinking:  I wonder if it would be possible to do something like the '46 Chief (you know, in gloss black with deeply valanced fenders) when the Cafe Racers get here?  Hmmm…that might make for an interesting custom bike.
You probably know that there used to be two motorcycle companies in America…one was Indian, and the other was Harley-Davidson.  Indian called it quits a few years after World War II and Harley endured.   Do you know why?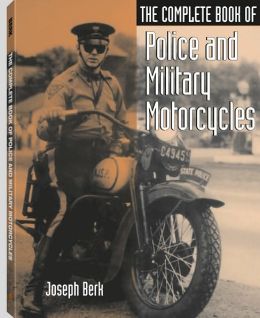 Here's the deal:  During World War II, the US government bought motorcycles from both Harley and Indian.  The Feds told both manufacturers they had to stop producing motorcycles for the civilian market and focus exclusively on making military bikes.   Indian did what the government directed.  Harley told the government no deal.  "We'll decide who we sell motorcycles to," Harley said.   Harley sold motorcycles to the Army and the Navy, but they also kept selling into the civilian market.  As a consequence, when the war ended Harley still had a civilian customer base.   Indian did not.    Indian struggled for a few years trying to regain market share, but the damage was done and the handwriting was on the wall.    It's all in The Complete Book of Military and Police Motorcycles.   I wrote that book about 30 years ago and it's no longer in print, but it sure was fun researching and putting it together.  One of the best parts was finding the cover photo…it's of Sergeant Dowgin, a New Jersey State Trooper who went on to command Troop D, the New Jersey State Police detachment that patrols the New Jersey Turnpike (the most heavily-traveled road in the country).   I actually met Trooper Dowgin once when I was a little boy (my Dad knew him).   The photo came to me from my good buddy Mike B, who retired as the Chief of Police of New Brunswick, New Jersey.  Like they say, it's a small world.
The Indian name was resurrected not too long ago, and the new Indian motorcycle company is doing well.   Good buddy Duane just bought a new Indian and he loves it.  Joe G. gets test rides on them all the time (as part of his motojournalist duties) and he feels the same way.  One of these days I'll probably grab a ride on one of the modern Indians just to see what all the excitement is about.  I hear they're nice bikes.   I prefer my RX3, but if I was in the market for a big bike, I'd definitely take a good look at an Indian.   As the '46 Chief in the photos above shows, they sure have a sense of style.