Wow, here we are in July already.   It's hard to believe the summer is going by so quickly.
It seems the Norton story grabbed a lot of attention.  We've had quite a few emails from you, our readers, and we thank you for your kind words.   It was a grand adventure riding that old thoroughbred, and it sure was fast.
I was out on the rifle range yesterday and later that day when I was prepping cartridge cases for reloading my left wrist was bothering me big time.  I thought at first I had hurt something shooting my 30 06, and then I realized:  The Norton's heavy clutch did this!  Wowee, that stiff clutch sure lit up my wrist.
The "when did it start for you?" nature of the Norton blog elicited a mini-bike photo from my good buddy Joe Gresh and another one from my good buddy Missouri Charles.  These guys still own their very first motorcycle!
Here's the photo Joe sent of his minibike…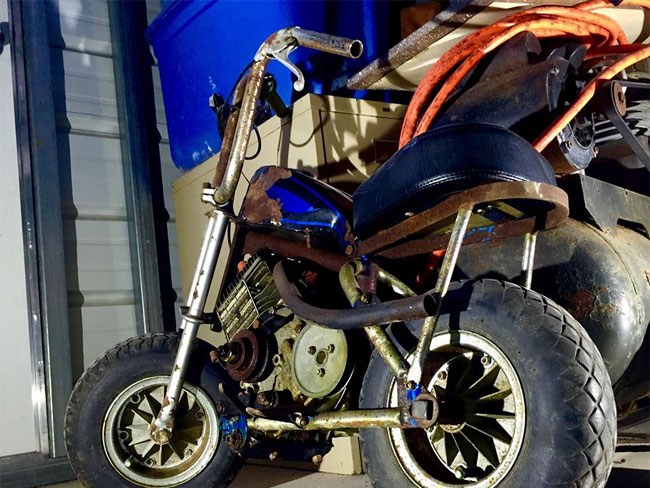 Joe told me that his Dad built his minibike.  It has a 2-1/2 horsepower Briggs "sloper" engine tilted a few degrees forward.  It sure looks cool, Joe.

And here's Missouri Charles' minibike…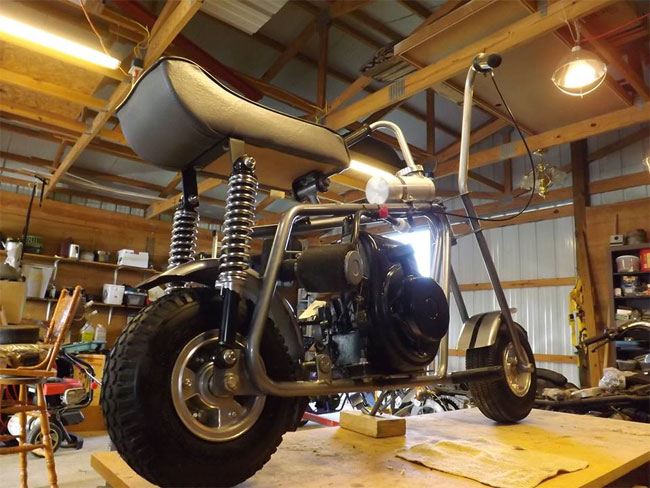 Charles tells me that his Mini was built by Bird and it had a 3-horsepower Tecumseh engine.
Both of the above photos are awesome.  Charles and Joe, thanks for sharing them with us!
More good news:   Our good buddy Roland Wheeler is continuing to light up the track with his RC3.  Yep, Roland took first place in the F Superstock Expert class at Buttonwillow yesterday!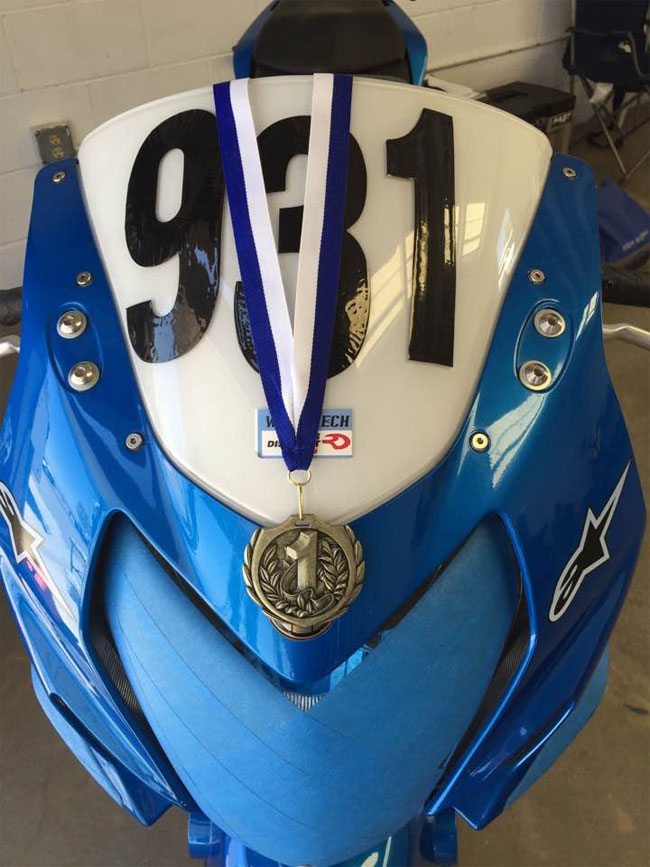 Roland, we're proud of you!   Keep on showing those other guys (and the world) what the RC3 can do in the hands of a talented rider like you!
Ah, a bit more fun stuff on this fine July morning, boys and girls.   I mentioned a visit to the rifle range.  I shot my old .30 06 made by Browning in the early 1970s.  I'm a soft touch for a pretty piece of walnut, and this one sure answers the mail in that regard…

It's a single-shot, falling block B78 with an octagonal barrel, and I mounted a period-correct Weaver 2×7 scope on it.  And that walnut!  Check this out…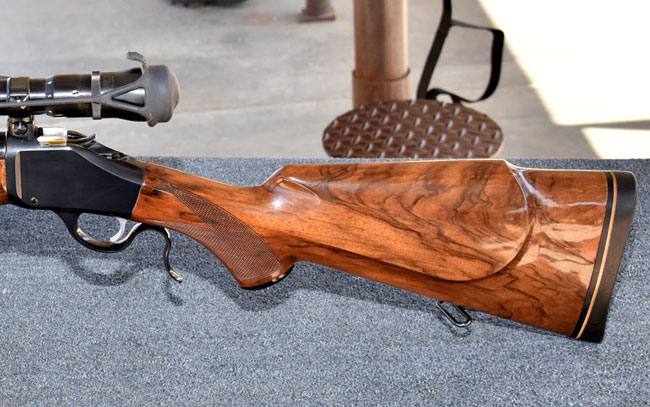 It's a sweet shooter, too.  I found a load that the old Browning will sink into just over an inch at 100 yards.   Good times.
And speaking of good times, I stopped my by good buddy Paul's place yesterday, and he shared a couple of vintage photos with me.  One was another photo of his Dad, Walt, in the 1940s.  I showed a photo of Walter and his vintage Harley on the Norton blog a couple of days ago.   Here's another one Paul shared with me…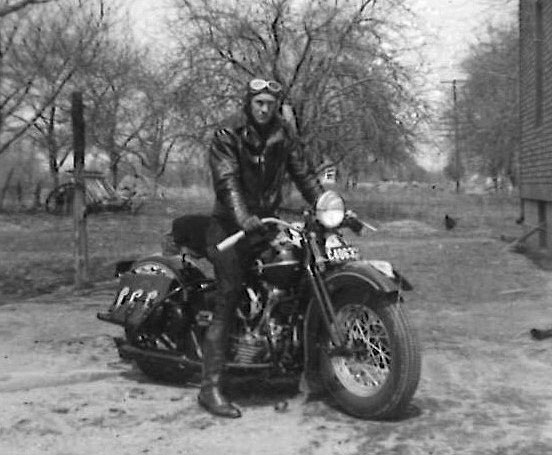 ATGATT had a different meaning back then, I guess. It was more like "all leather, all the time" back in the 1940s.
I love these old vintage pics.  Here's one more…this is Walt with Paul's little brother Michael.  This would have been taken in the early 1970s…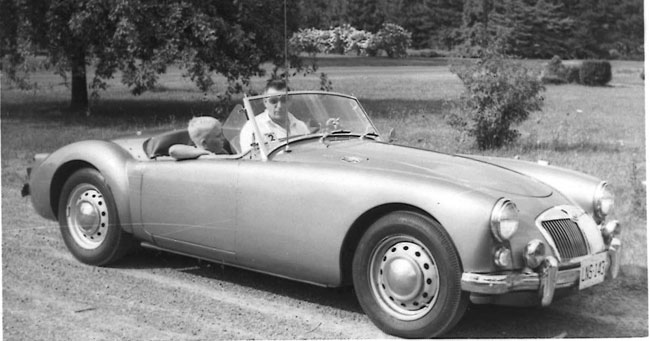 The MGA was Paul's ride back in the day.  We were next-door neighbors and I spent a lot of time riding around with Pauly in that old British sports car.
So, back to the future:  Our next company ride is right around the corner, folks.  It's next Saturday and it's going to be a beautiful run up in the San Gabriel Mountains to Crystal Lake.   I'll be on my TT250 because it's the perfect bike for the tight twisties we'll be riding.   You can sign up for the ride here, and remember that you don't have to ride a CSC motorcycle to ride with us (we welcome all brands).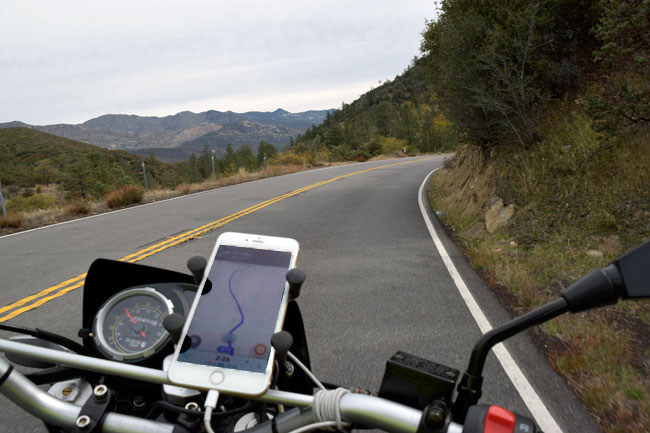 One of the reasons I was back in China a couple of weeks ago was to finalize the next TT250 order.    Yep, we'll be able to announce a ship date on the next production batch in the near term.  If you've been waiting to order your TT250 (the best deal in all of motorcycling), your patience will soon be rewarded.   Stay tuned, and we'll keep you posted right here.