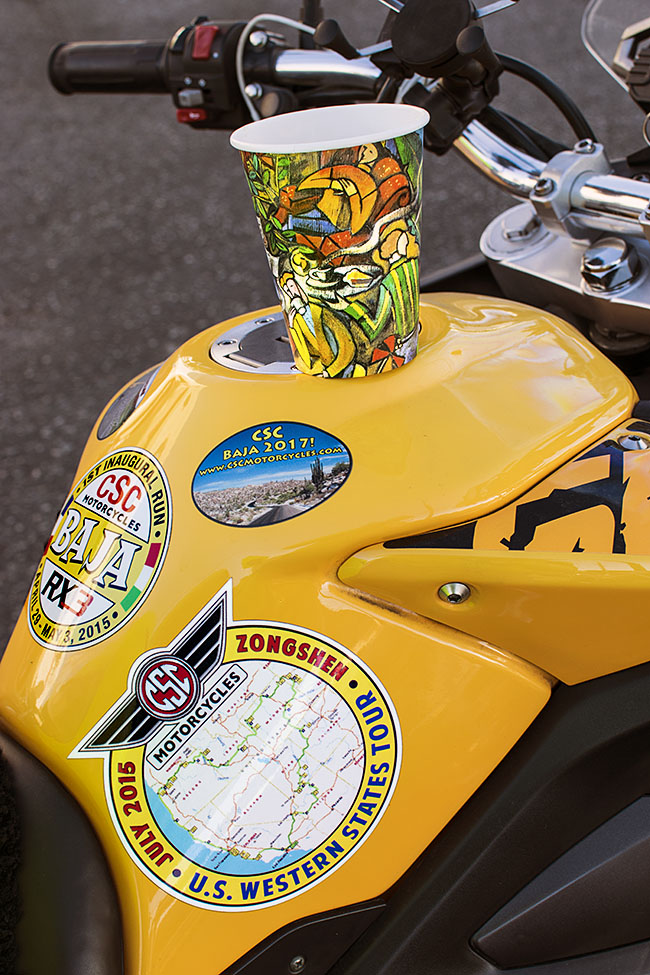 This morning I'm playing with a couple of things, and one of them is designing the tank decal for our upcoming Baja ride.  (I call them tank decals, but you can put them anywhere you want on your bike…that is, if you're riding to Baja with us next month.)
Joe Gresh, in a recent article on our Destinations Deal Tour, said I'm making the tank decals smaller and smaller because I'm running out of space on my gas tank. I took that as a grand compliment, but don't you worry. This next decal will be a good one. I'm playing with the idea of working in one of the figures from the cave paintings we'll see on the Baja ride.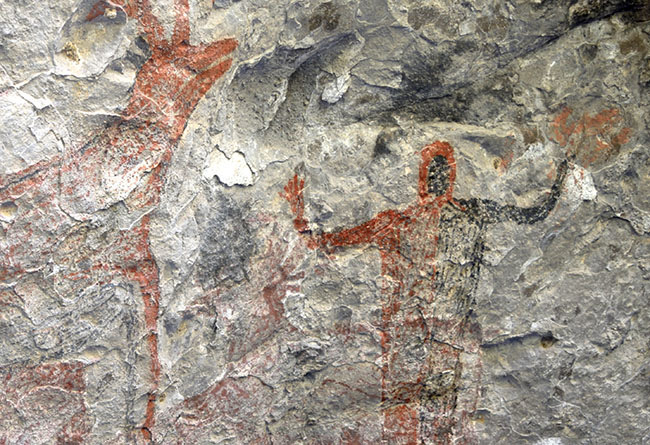 Or maybe the whales…they are pretty cool, too!  Seeing the ballenos is one of the high points of the ride…
Hey, Gerry's doing his roadside tire repair tutorial tomorrow, and I'm looking forward to seeing it.  I'll post photos and more right here on the blog after that event.
Later, folks!