In exactly one month (and that's just 4 short weeks away, as February only has 28 days) we will be "wheels in the wells" and headed for Baja.   It's our 4th annual CSC Baja Run, and I'm really looking forward to going.     We've got riders who have ridden magnificent Mexico with us before, and riders who will be seeing Baja for the first time.   It's going to be awesome.  I've ridden Baja on Harleys, Suzukis, Triumphs, Kawasakis, and (trust me on this) there's no better bike to do it on than an RX3.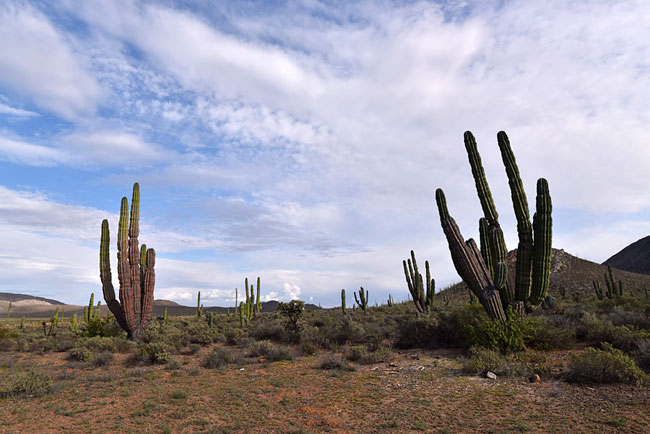 For all of you folks who are riding with us, you'll want to make sure your RX3 is ready for this adventure.   Here's some guidance I posted for our prior Baja runs.  This is a 2,000-mile ride and you will have to maintain your own bike. You absolutely do not want to leave with anything on your bike being sketchy. I've gone on rides with guys who thought they could get one more trip out of a set of tires, or a chain, or without changing their oil. Folks, that's a false economy and you don't want to do leave without your bike being fully prepped. With that in mind, here are my recommendations:
Tires. If your rear tire is the stock CST tire and it has more than 4,000 miles on it, replace it. The CST tires are great tires and they are inexpensive. If you are running knobbies and you have more than 2,000 miles on the rear tire, replace it. Knobbies wear faster than 80/20 ADV tires (like the stock RX3 CST tires). If your front tire is showing wear, replace it.
Chain. If your chain is the original equipment RX3 chain and it has more than 3000 miles on it, replace it. The stock rear chain is only good for 5000 or 6000 miles. You don't want to lose a chain in Baja. The replacement chains we sell are of much higher quality and they last a lot longer. Adjust your chain before we leave and be prepared to adjust it during the ride. I will lube my chain every night on our ride and I'll adjust the chain every 2 days. You should be prepared to do the same. Bring your own chain lube with you. You can buy it from us before we leave, but order it beforehand so we'll have it for you.
Brakes. If your brake pads are worn, replace them. If it's been more than two years since you've replaced your brake fluid, you should do that, too, before we leave.
Oil. Change your oil and the oil filter before you leave on this trip. As mentioned earlier, bring a quart of oil with you.
Valve adjustment. If your bike will be in the zone for a valve adjustment during our 2000-mile ride, adjust the valves before we leave.
Clutch. Check your clutch cable adjustment before we leave.
Air and fuel filters. If you need a new air filter or a new fuel filter, replace them before we leave.
Battery. If your battery will be more than a year old or if it is showing any signs of impending doom, install a new battery. You do not want to have your battery give up the ghost during our ride.
Spokes. Make sure you don't have any broken spokes and that all of your spokes are tight. Don't overdo it, but do make sure they are crisp.
Overall fastener condition. Check all of your fasteners and make sure none are loose. Common places to check include the fork bolts, the axle nuts, the swingarm, the muffler mounts, and the exhaust pipe, but don't limit your inspection to only these items.
If you want Gerry to service your bike before we leave, please contact us well in advance of our departure to make an appointment. We're happy to help you with this, but you need to let us know and you need to give us enough time to service your bike. Bear in mind that Gerry's service department is always busy.
Stay tuned, folks.   We'll be posting lots more on Baja!  Me?  I've got to get busy designing the ride decal for this run!  If you're riding with us, you'll get one!