We've got a lot of cool accessories on sale right now, folks!  Check this out…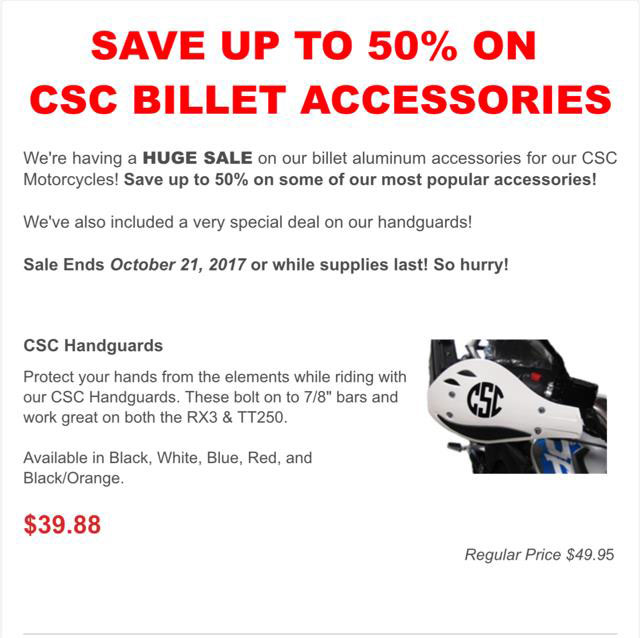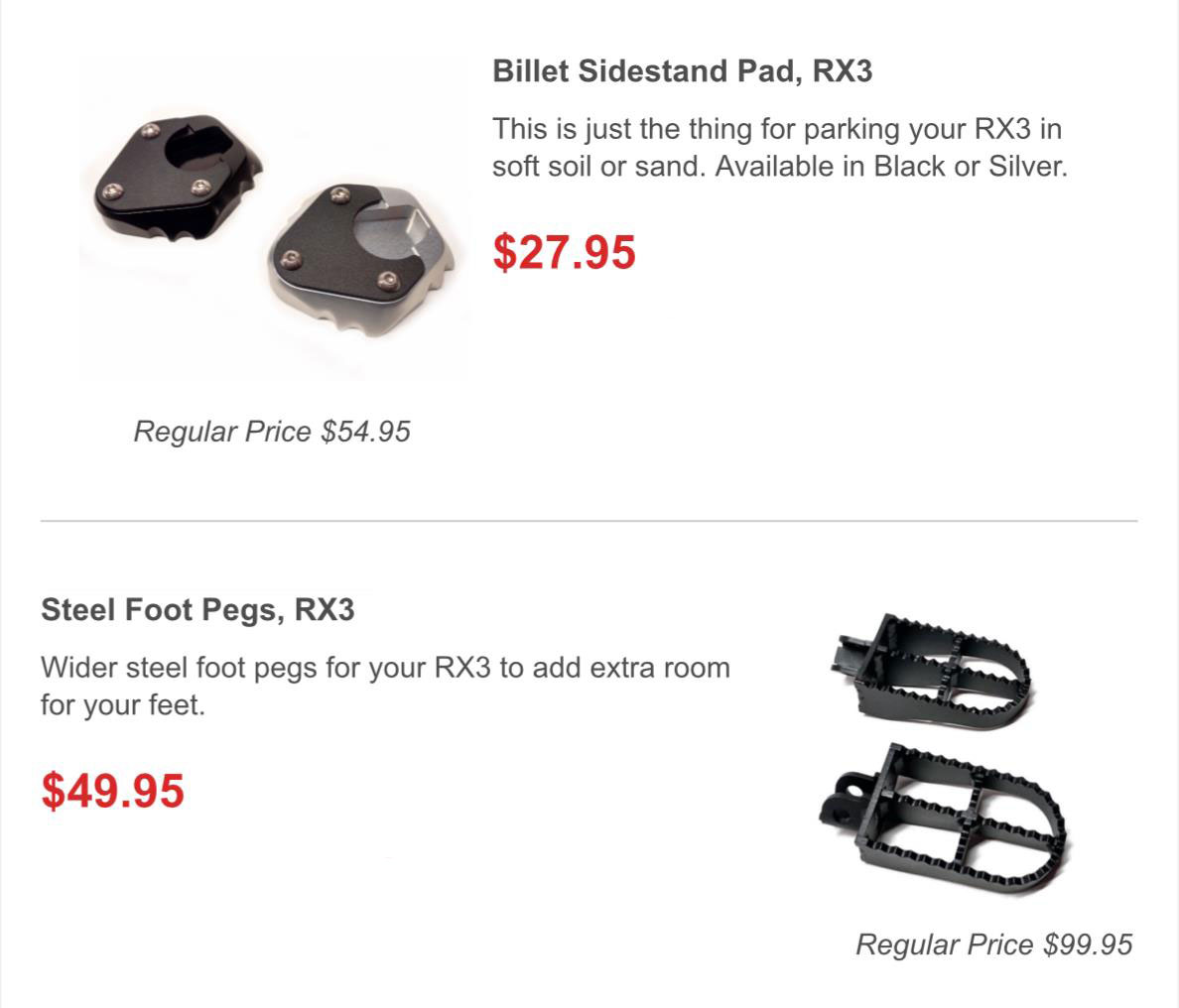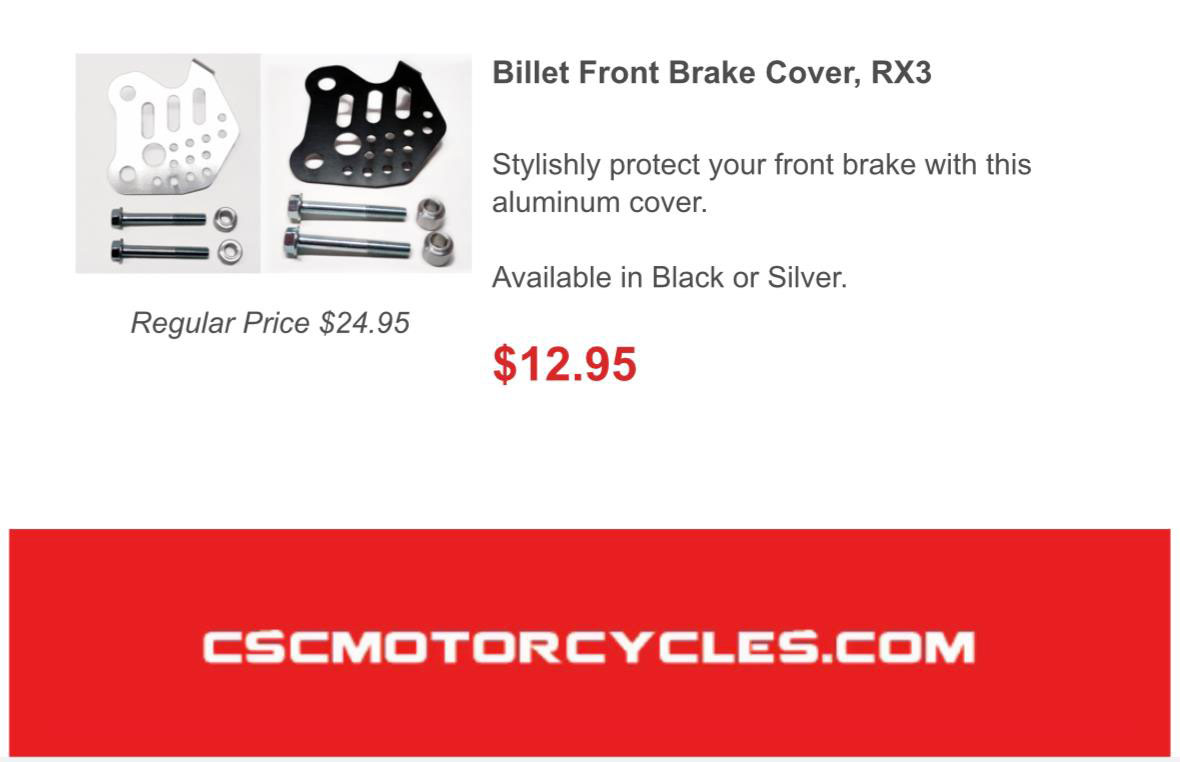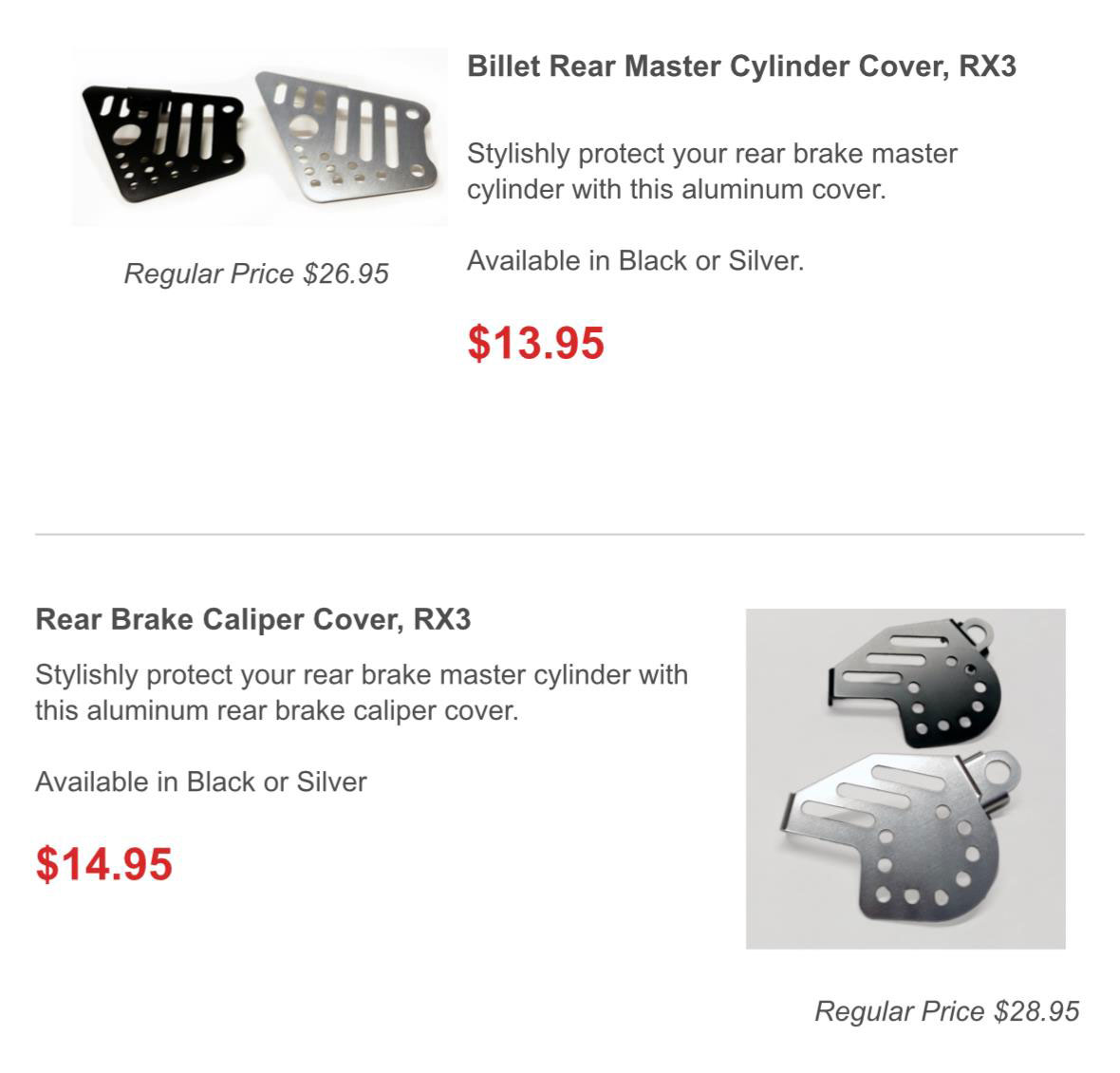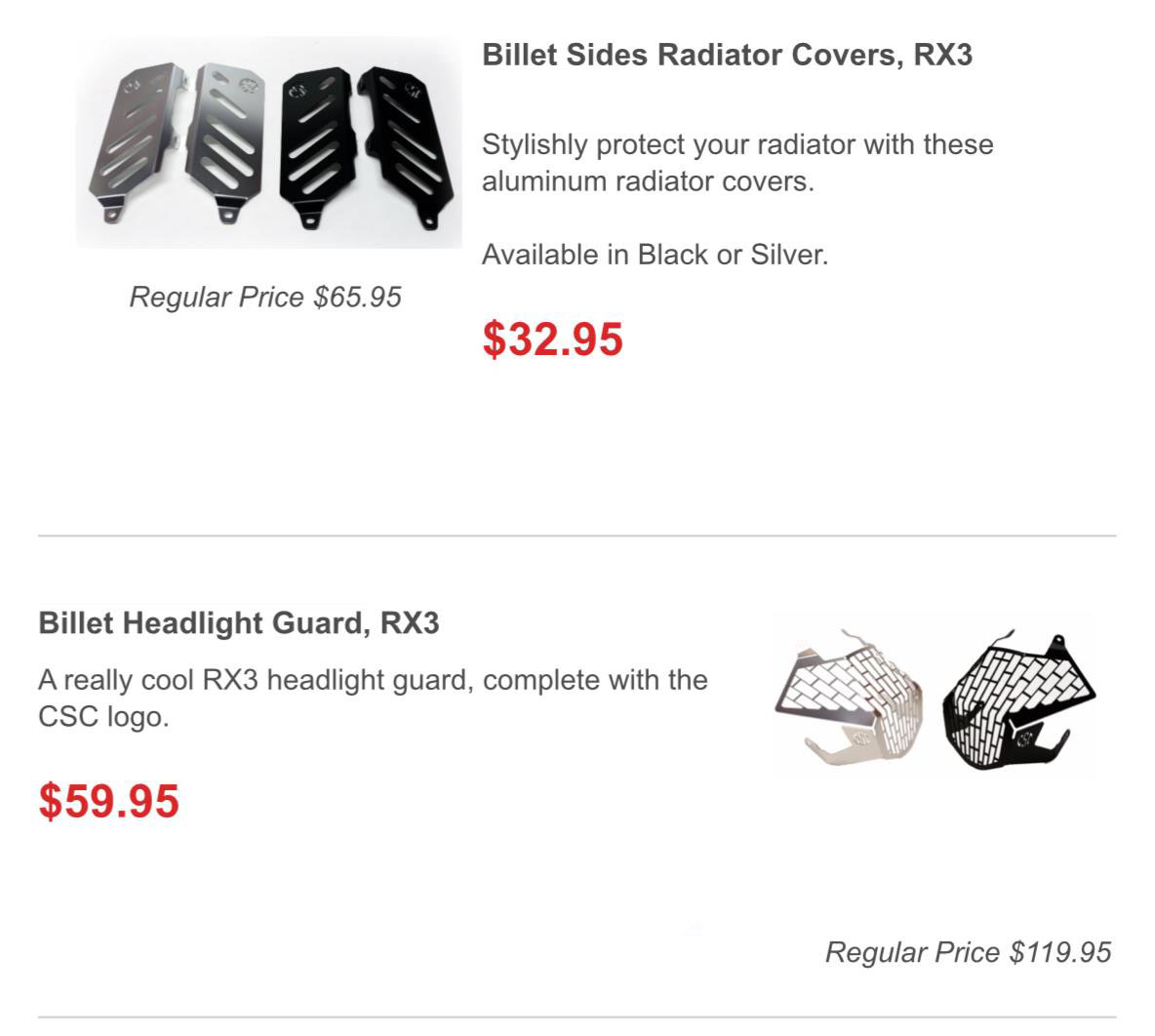 Give us a call at 909 445 0900, or check out the website at www.CSCMotorcycles.com.   The sale is good through the 21st of this month, so don't wait!
More good news…we're just a few days away from liftoff for the Destinations Deal Tour.  It's going to be grand and  I am really looking forward to this ride.  The forecast is for generally good weather (although I am bringing my heated jacket with me) and we are going to have a great time.