We're getting close to liftoff on the Destinations Deal Tour, and the decal for this, the 7th or 8th big tour we've led on our CSC motorcycles, came in this morning.   Check this out…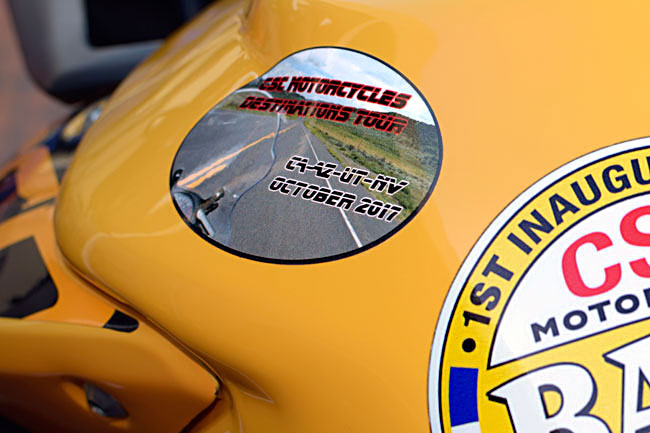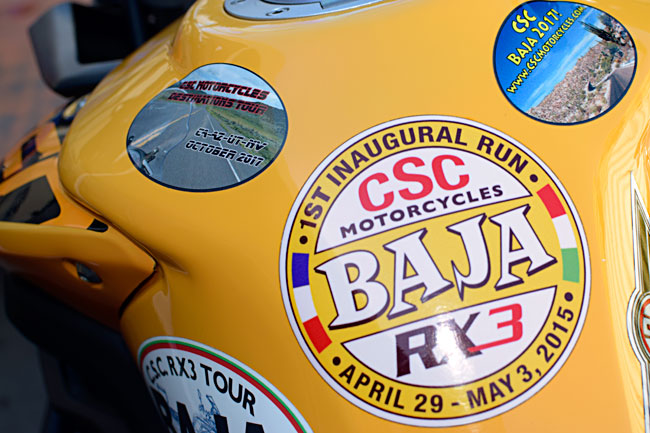 This is cool stuff, and I'm looking forward to riding with the group for the next week as we visit Laughlin, Oatman, the Grand Canyon, Zion, Death Valley, the ExtraTerrestrial Highway, and more.   You'll want to keep an eye on the CSC blog for nightly updates as the ride progresses.
I grabbed another photo of Roland's championship RC3 bike while I was at the plant today, too…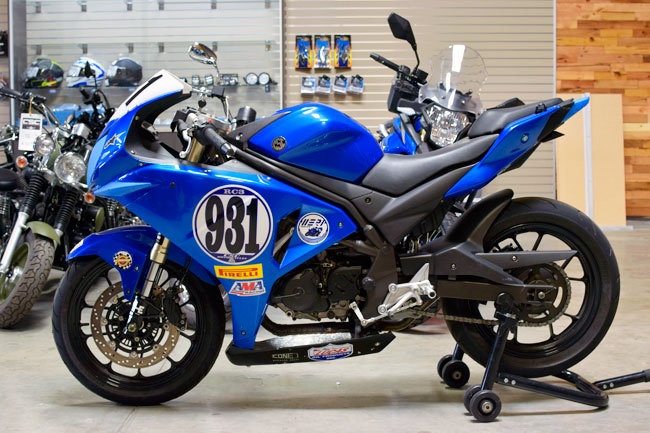 That's it for now, folks.   Ride safe!