Just two more nights in Singapore, folks, and then we're wheels up for Bangkok.  Good times indeed.  Singapore is an amazing place.  There's just no other way to say it.  Susie and I went to the National Museum yesterday.  It was cool, and the street scenes on the walk back were even cooler.
Check out this Vespa, complete with gangster whitewalls and a gangster spare…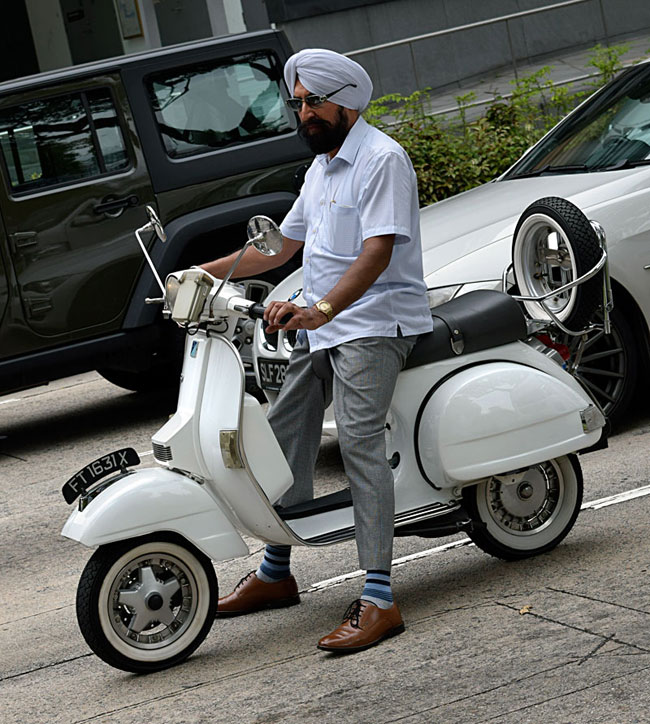 Whenever I'm in another country, the signs are a thing to behold.   Did you ever see a sign telling you how to get a little green man?
Hey, the Destinations Deal Tour is coming up real soon.   We're just 17 days away from liftoff.   More to follow; watch for photos from Bangkok in the next few days.   The scooters and bikes there are thick!