On the way home from Denver on our epic eclipse road trip, I received a nice note from the other Joe (Joe Martin), an avid RX3 rider who rode with us in Baja.   We've featured Joe on the CSC blog previously.  Joe and his RX3 buddies did the last sections of the Washington Backcountry Discovery Route and he sent us an amazing, fully-photo-documented story of his trip.  Here you go, folks…I know you'll enjoy it as much as I did!
Hey Joe and Crew,
In July, I sent you a note about riding the first half of the Washington Backcountry Discovery Route which was over 300 miles of dirt from the Oregon border of Washington to the middle of the state along the Cascades.  Well, this past weekend 3 RX3's met up in Cashmere, WA to ride north and do the final 3 sections of the WABDR to end up at the Canadian border just north of the ghost town of Nighthawk, WA.  Another 300 miles.  As before this is a primarily dirt route with stops about every 100 miles into a town that has services (food, water, gas, camping, lodging).  Each of these 3 sections had combinations of smooth and fast forest roads but also had some bigger climbs and descents with some technical stuff thrown in for a bit of a "pucker factor" to make it a real adventure.
Day 1 started in Cashmere, WA and went to Chelan, WA.  On this route, we worked our way up to Chumstick Mountain with some fantastic views but wind that was close to blowing over the parked bikes.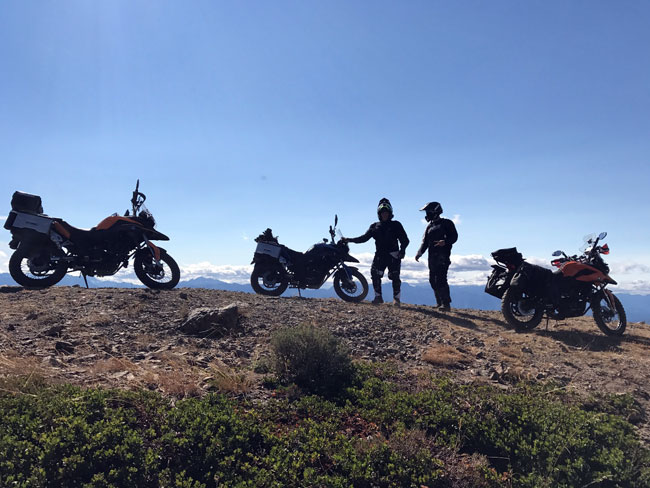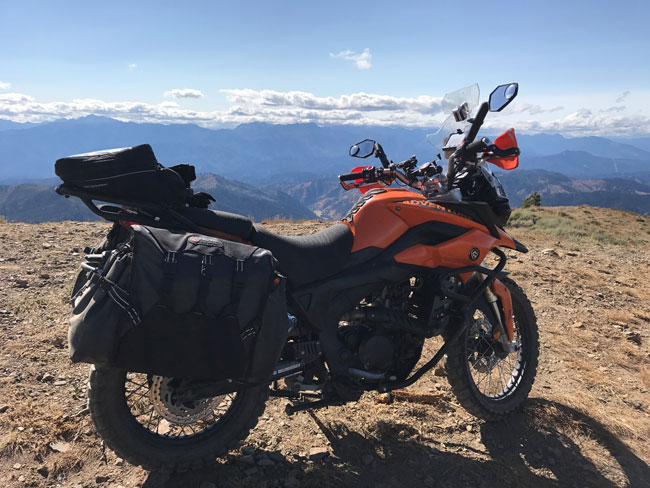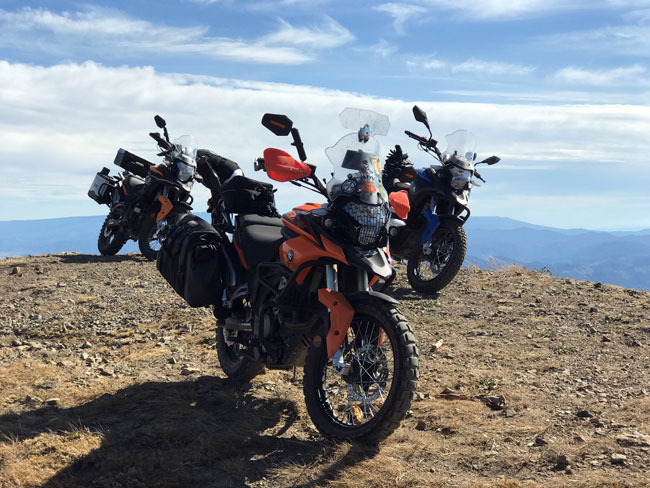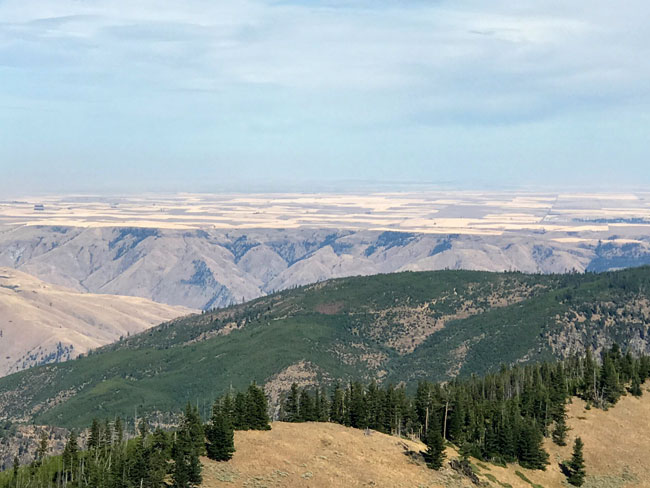 After the big climb, we worked our way down the next valley to the one-horse town of Ardenvoir, WA.  Ardenvoir used to be very busy with many campgrounds in the area but a fire a few years ago destroyed them and this Coopers General Store is about all that left in the area.  It's a combo store, gas station and post office.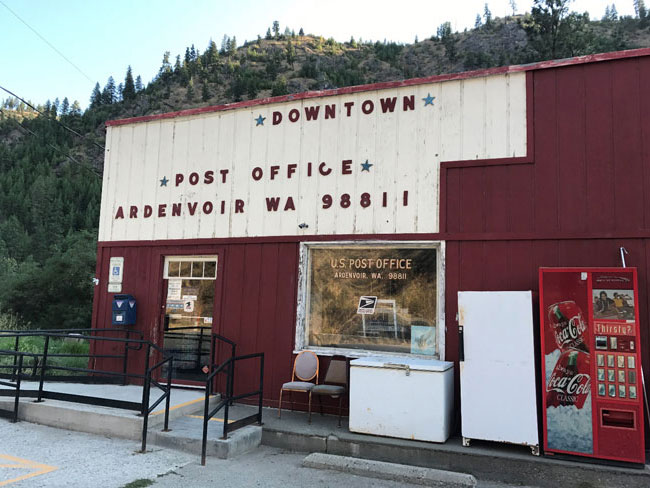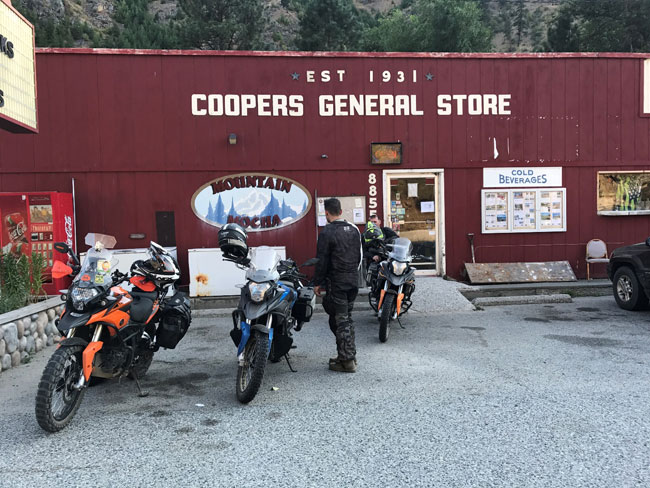 After Coopers, we headed back up and got some great views of the valley and the old fires along with distant views of Lake Chelan.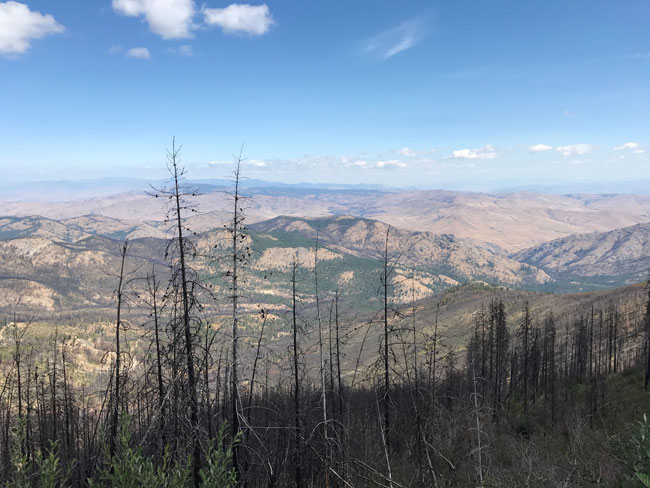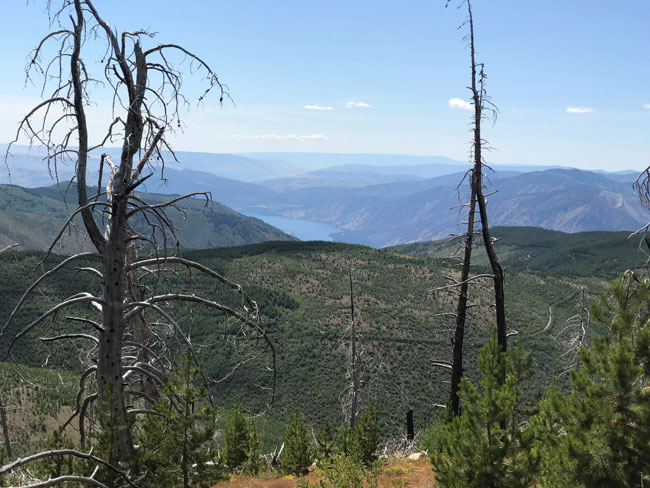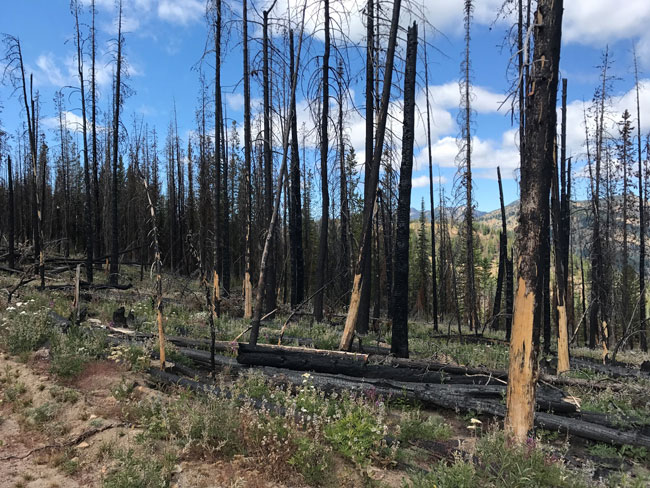 Coming down again into the next valley we did some very scary descending on steep, cliff sided rocky stuff that left me in a pool of sweat and coming out at the ghost town of Ruby, WA.  Though other than a sign and a stone there isn't anything to see of Ruby.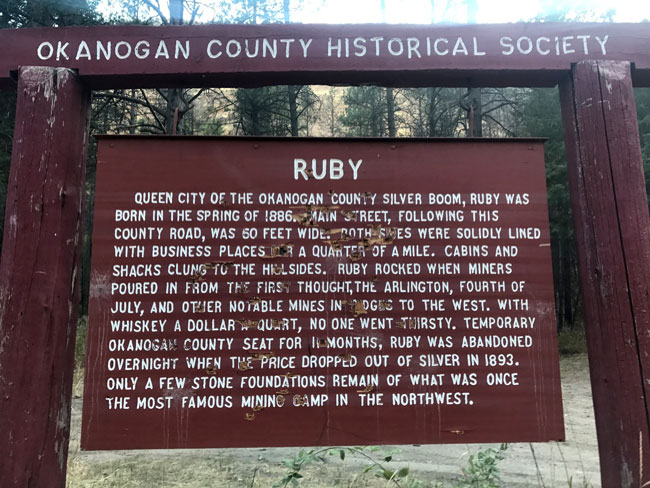 We had a little road and then came into the little town of Conconully, WA which has a beautiful lake, campground, general store/gas station and a couple of nice bars/restaurants.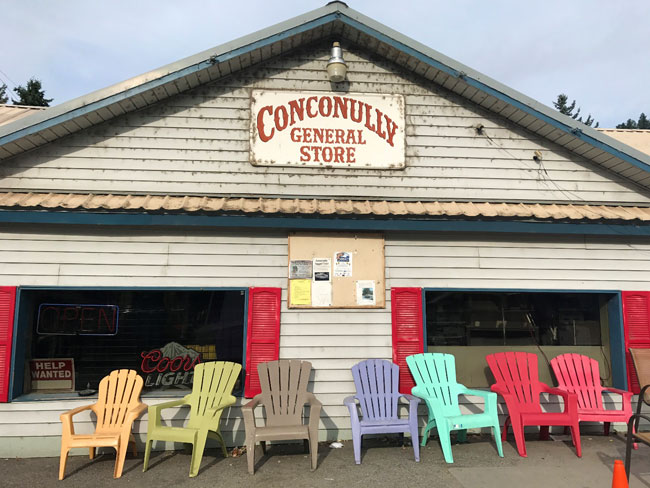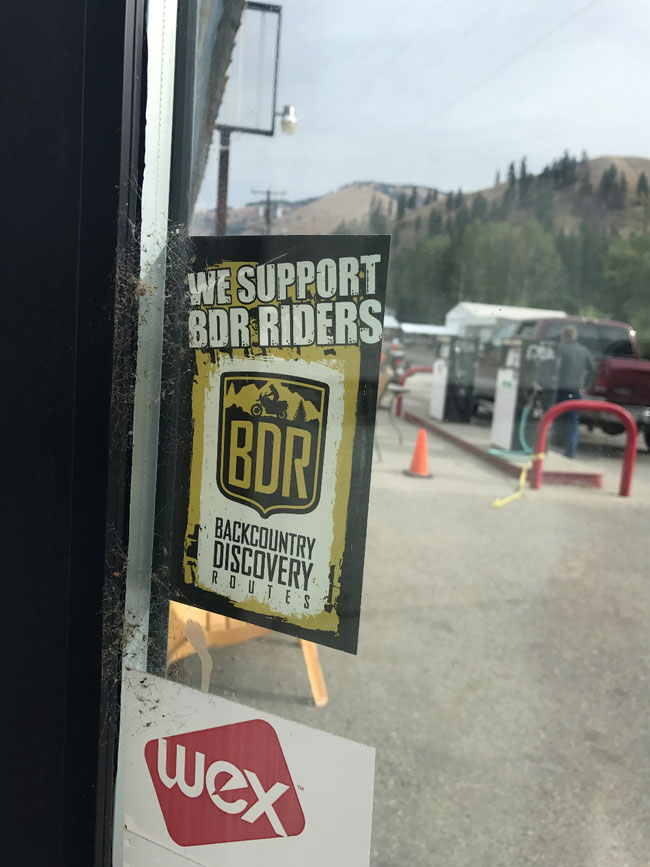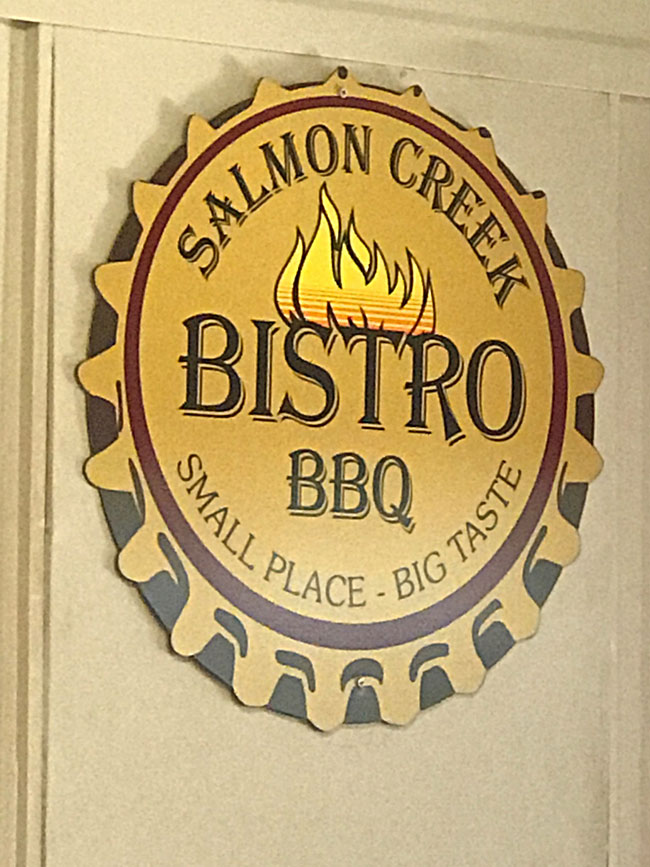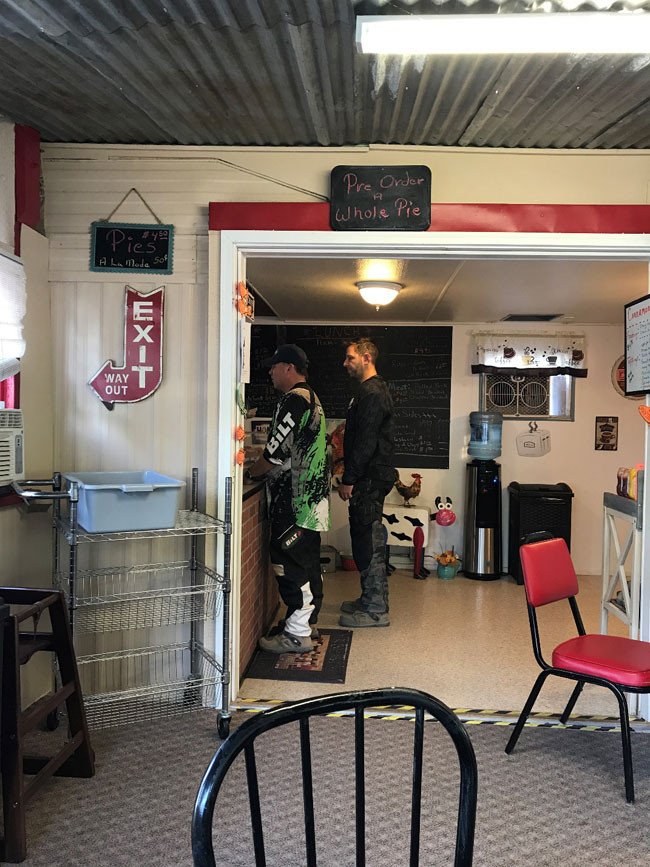 After a great night's rest camping at the state park we headed north on Section 6 to finish up the WABDR at the Canadian border but along the way we rode through an older forest fire where the new growth of tree and wildflowers were a great contrast with the burn.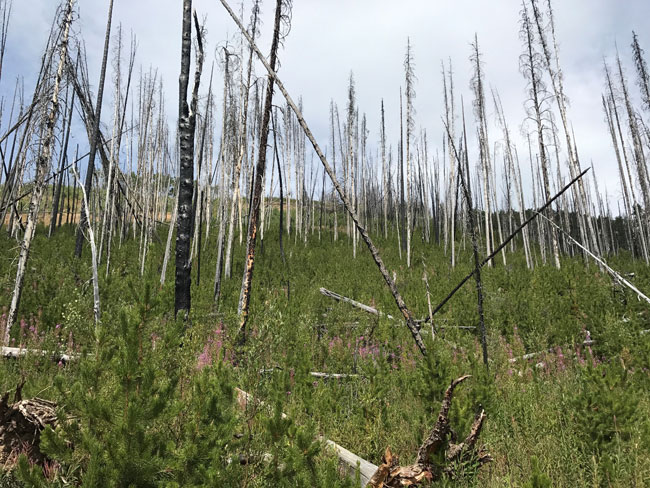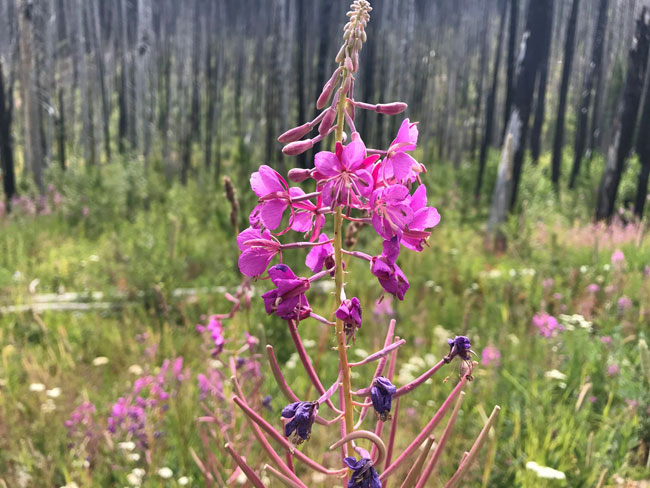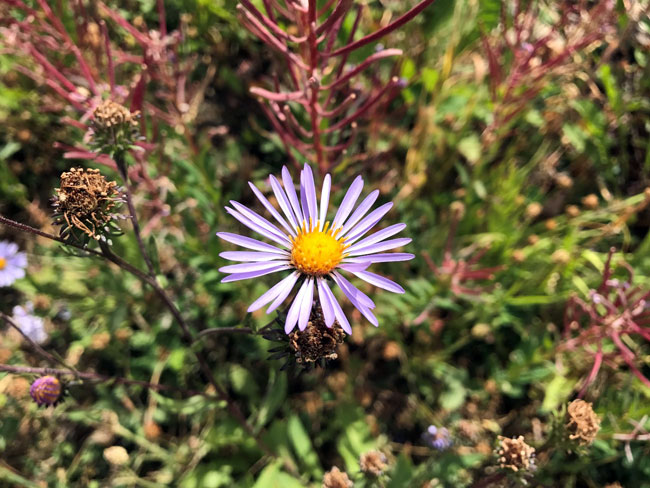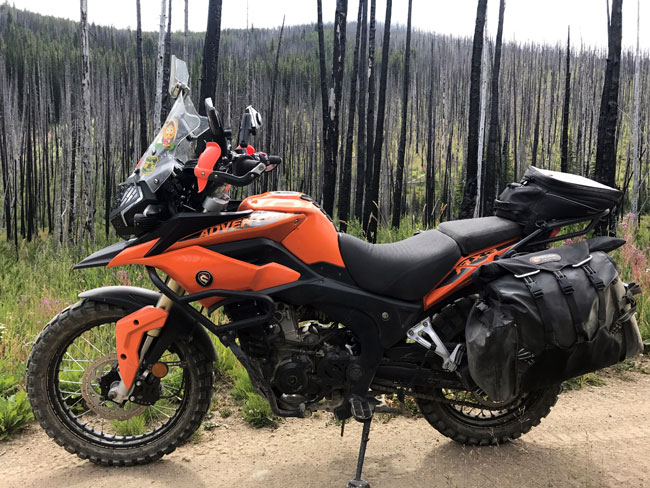 We then turned off the primary WABDR route to head up to where these is supposed to be a WABDR geo-cache.  We stopped and ate lunch there and searched around but couldn't find it.  It looked like the area had been recently clear cut so we're guessing the cache is gone…bummer!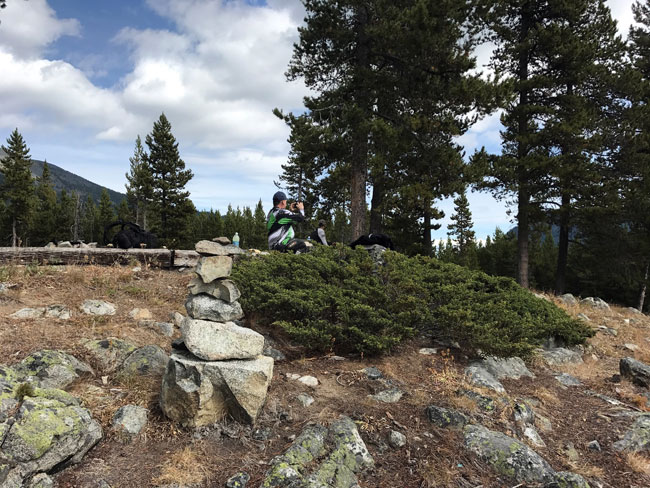 We eventually came down into the final valley where we'd hit some road to get to the border.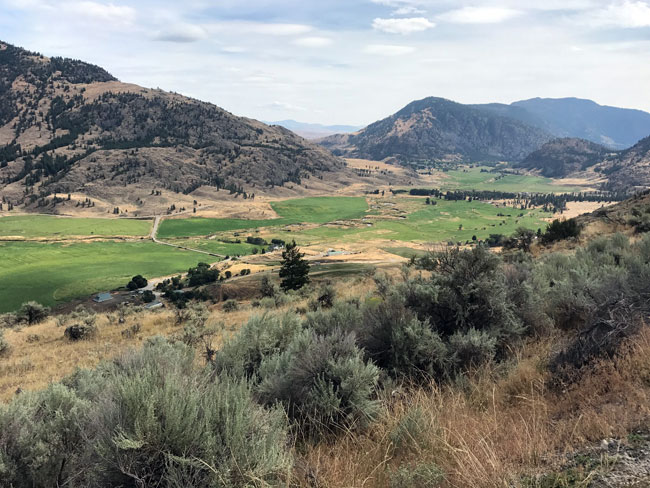 But before we arrived at the border there was the Nighthawk ghost town.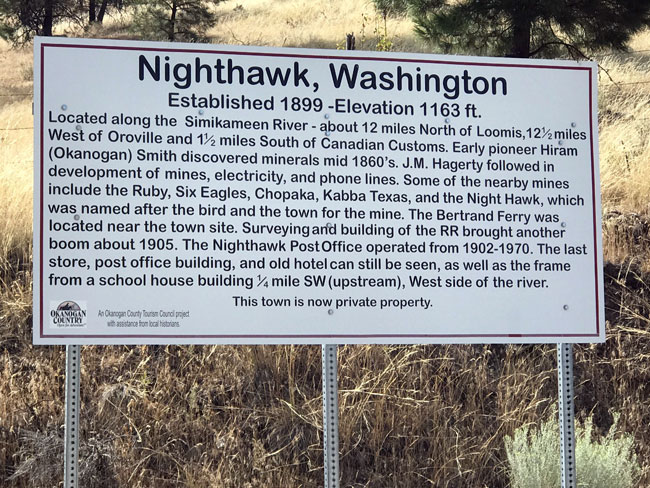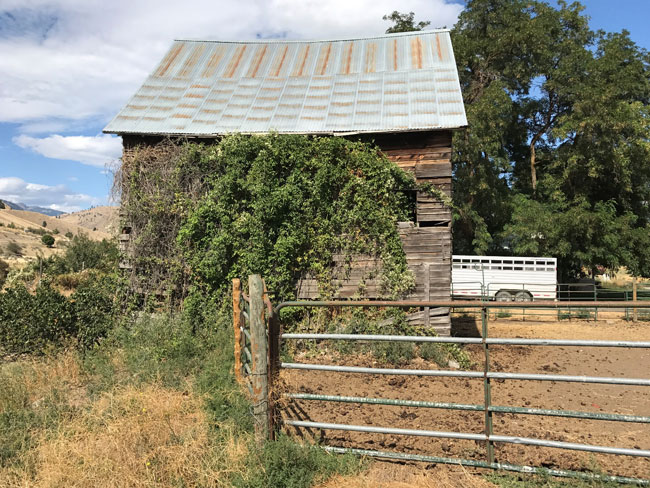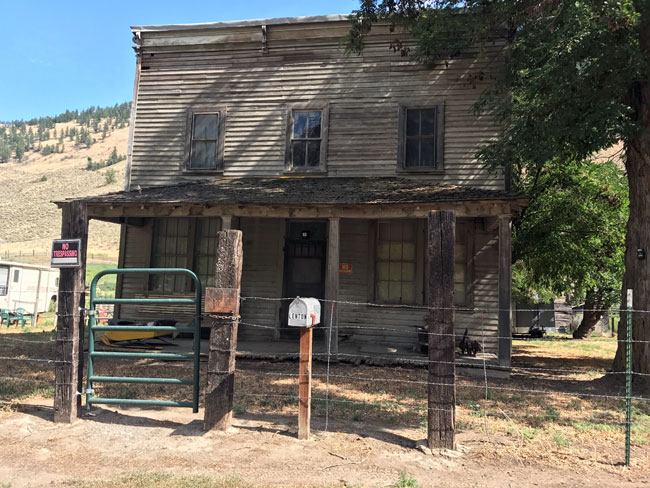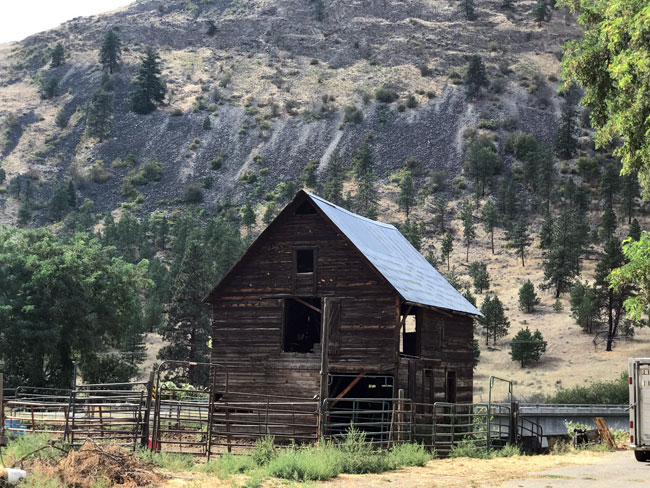 Then we stopped for our photo-op at the border.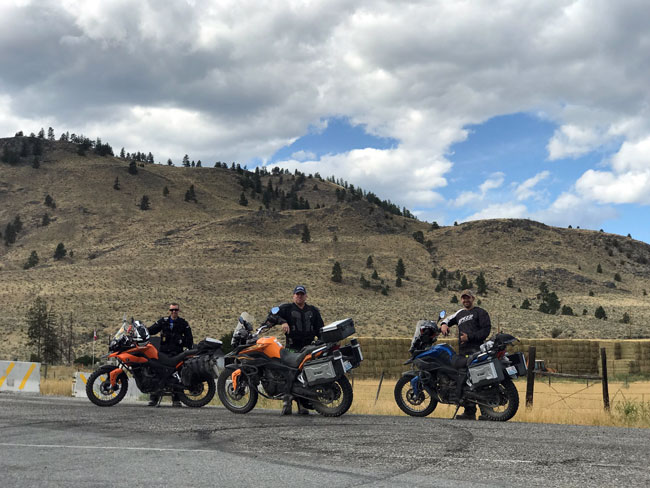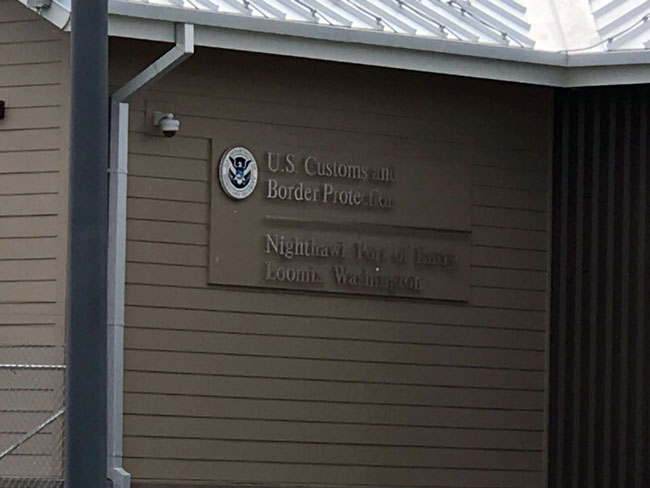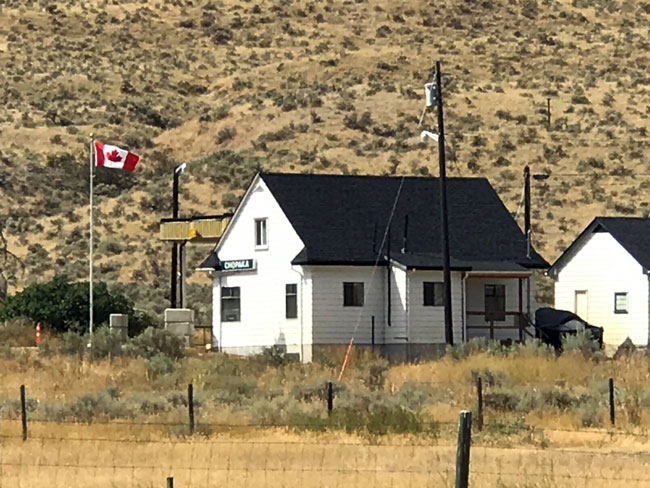 At this point we parted ways.  The others had to get back quickly as they had to work the next day but as an old retired guy I decided to head to one of my favorite little towns, Winthrop, WA which is cowboy themed with a great brewery, candy store and close by camping for the night.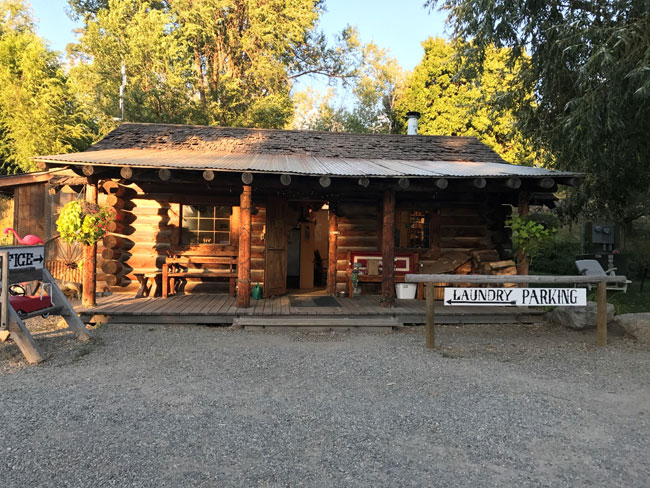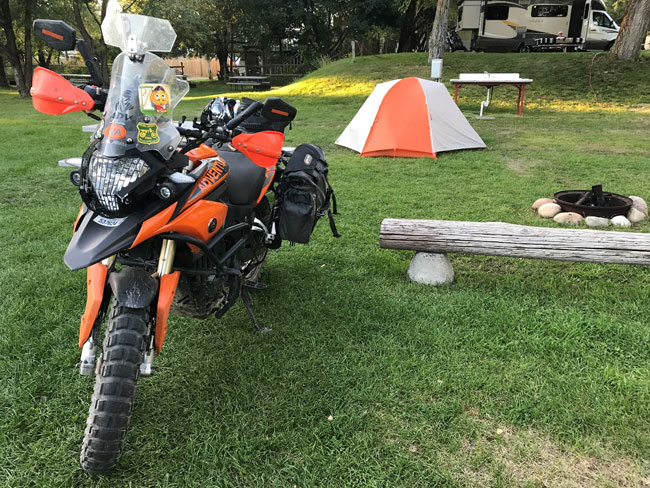 The next morning was the eclipse so I rolled out with hopes to make it to the Ross Lake and Diablo Lake lookouts on the very scenic HWY 20 to watch it….I made it!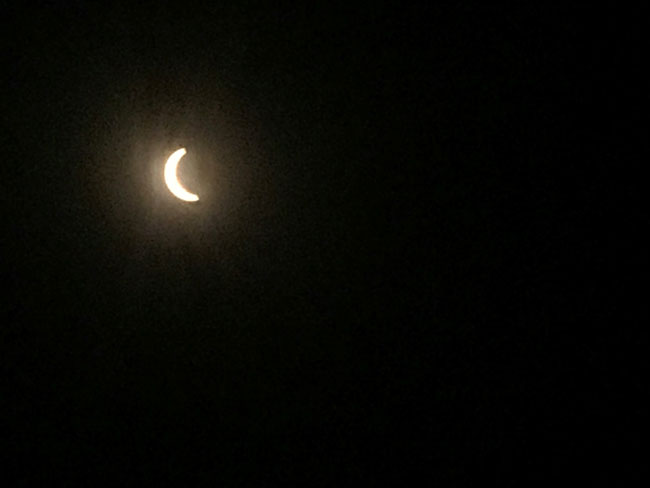 I also took pictures of the gorgeous Diablo Lake.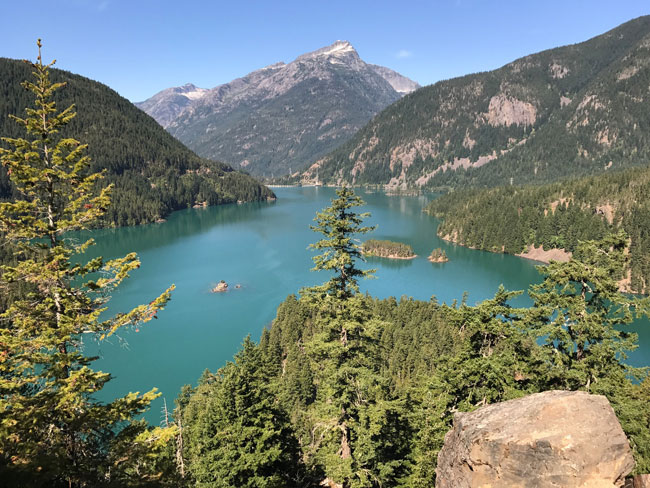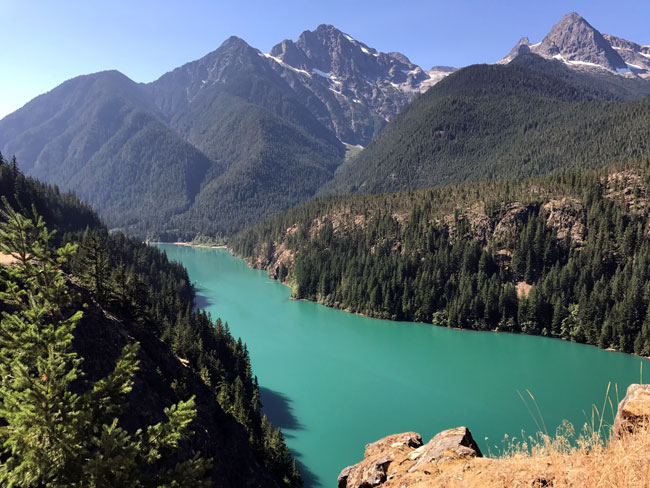 While watching the eclipse a couple of Harley riders pulled in.  I chatted with them, shared my solar glasses and found out they shipped their bikes from Florida to Washington and came up to tour around.  Great guys and they bought me a nice lunch to boot!  We parted ways and from here it was just a couple hundred miles to get home.
Had a great time on this half of the BDR just like the first.  Made a couple of new friends as Matthew, Steve and myself had never met.  Just found each other on a CSC owners page on Facebook.  Cory was supposed to ride with us and was the organizer and ride leader but he ended up getting a stomach bug and had to miss out.  Luckily, I had all the route info in my GPX so I got to take the reins and lead the others on this adventure.  I liked it as being up front meant no dust!!!
We didn't have any issues with our bikes even though we did each have a few minor offs and spills.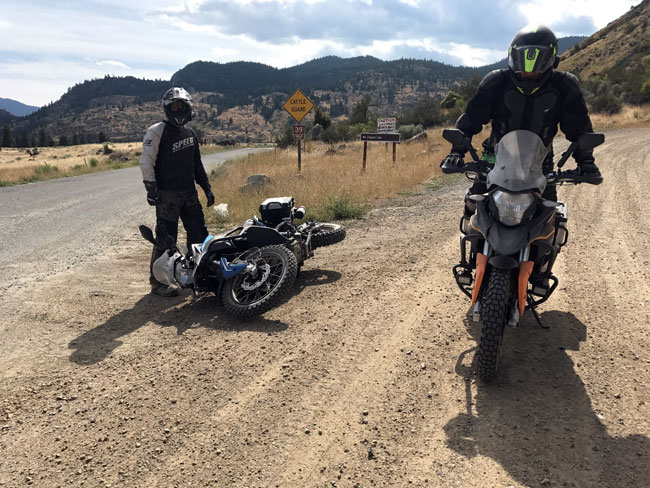 We also got to see a variety of wildlife from the small squirrels, chipmunks, quail, pheasant and turkeys up to the larger deer, including the one that wanted to crash me out on the highway to a small black bear that I coaxed off into the woods.
Well, that was the end of this adventure and the making of new friends.  Take care!
Awesome report, Joe, and thanks very much for sending to us!   I know our readers love reading about your adventures, and hey, if any of you out there has a ride you'd like to see featured here on the CSC blog, please send it to us!