Steve has this very cool Ducati Multistrada in on consignment…it's a gorgeous motorcycle and I'm almost tempted to pull the trigger on this one myself…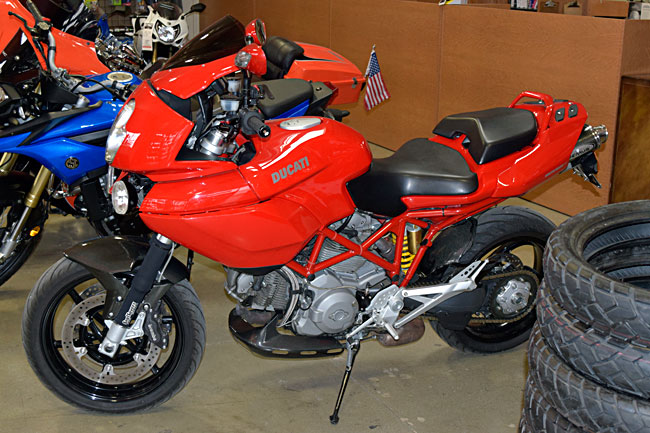 But I have two motorcycles in my garage right now and they are two that I love (my RX3 and my TT250).   Anyway, I have this low-bucks ultrawide 8mm lens for my Nikon….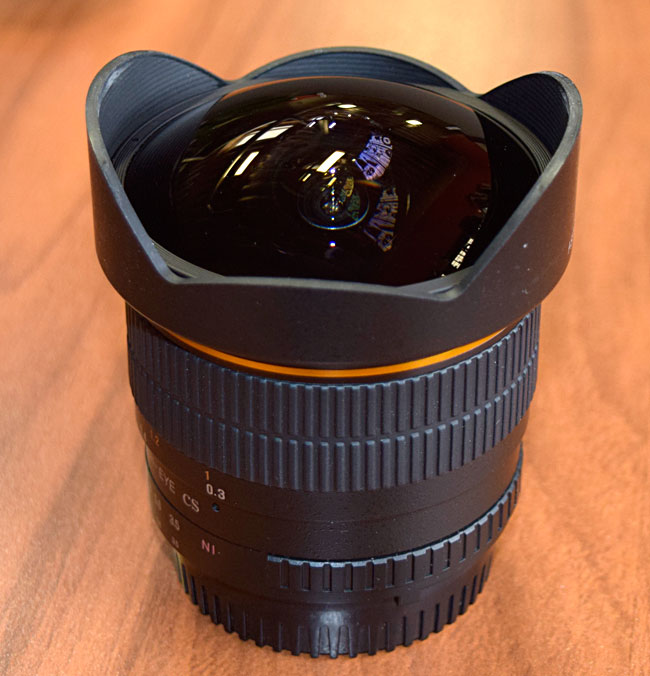 …and I thought I'd have a little fun with it and that beautiful Ducati this morning.   The Rokinon lens is manual everything (focus, f-stop, and shutter speed), but I was able to dial it in nicely on the Duckster…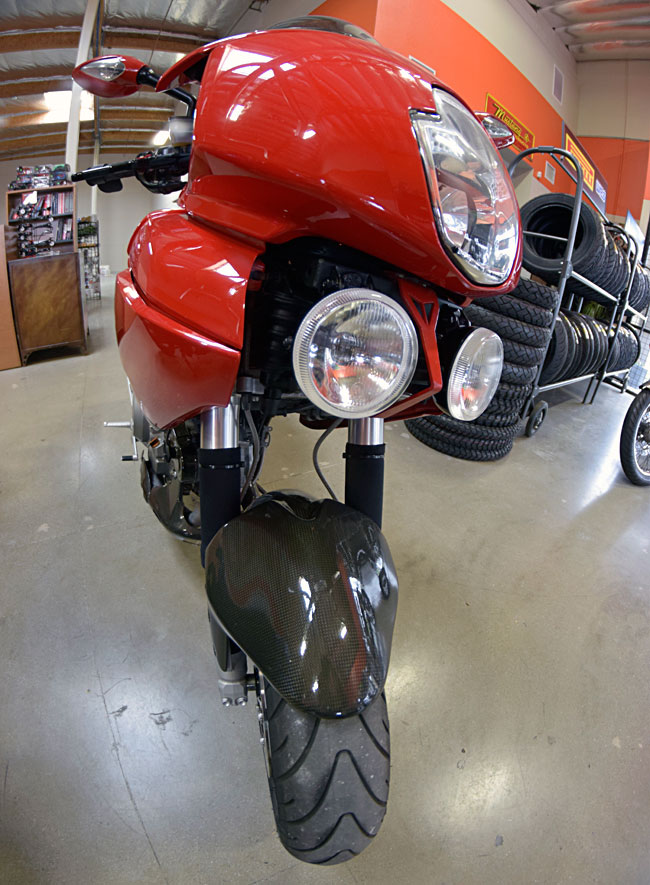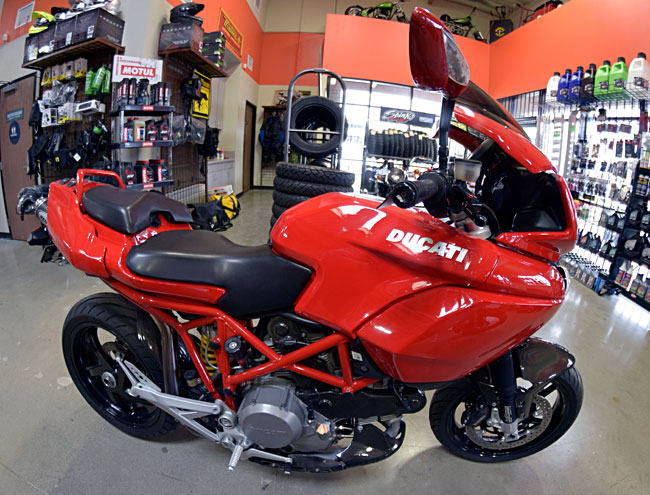 On a separate topic, we have another cool project underway…we're configuring a new orange RX3 (the fastest color, you know) with a complete set of Wolfman soft bags.   I've seen that approach on my good buddy Baja Sara's bike and I like it.   We're going to do a photo shoot with our fully-outfitted orange RX3 tomorrow.  It looks good, and Wolfman makes a top-notch product.   Watch the blog for photos of our Wolfman Adventure.  I should have them for you in a day or two.
ADVPulse, ADVMoto, and Motorcycle.com all picked up our press release on the new RXR.  It's cool seeing the announcement on their sites.   Very cool indeed.