I am absolutely pumped up about the upcoming Baja ride, and we're just 7 short days away from liftoff.  I finished making the hotel reservations and our whale-watching reservations this morning (with lots of translation help from Carlos and Robert), and I'm feeling good about getting all of that buttoned down.  The hotel reservations are the only stressful part of the adventure for me.   You'd think it would be easy, what with our having done this tour several times already, but hotels go out of business, phone numbers change, hotels have no vacancies, and on and on it goes.  But that's all behind us now, and I'm really happy with how it all turned out.   I'm ready to ride, folks.
I'm especially happy that we'll get to spend a night in Santa Rosalia at the Frances Hotel. It's very old, it's constructed entirely of wood (the floors creak when you walk around), and it's up on top of a hill overlooking the town with a commanding view of the Sea of Cortez.  Santa Rosalia is an old mining town, and this hotel is actually a former brothel.   Yep, like a lot of things in Baja, it has an amazing history.   You'll get to read more about this the morning after our stay in Santa Rosalia, and in the new book on Baja.
Santa Rosalia also has a beautiful and unique (for Baja) church constructed entirely of metal.   It was a pre-fab building before there was such a thing as pre-fab buildings.   When you see this church, there's something eerily familiar about it, and that eerie familiarity is the architecture.  It was designed by Gustave Eiffel (yep, the same architect behind the Eiffel Tower) and there's an interesting story behind how it came to a tiny mining town in Mexico.   But that's a story for another time.   Follow our adventures on the CSC blog and in our upcoming Baja book and you'll get to read all about it.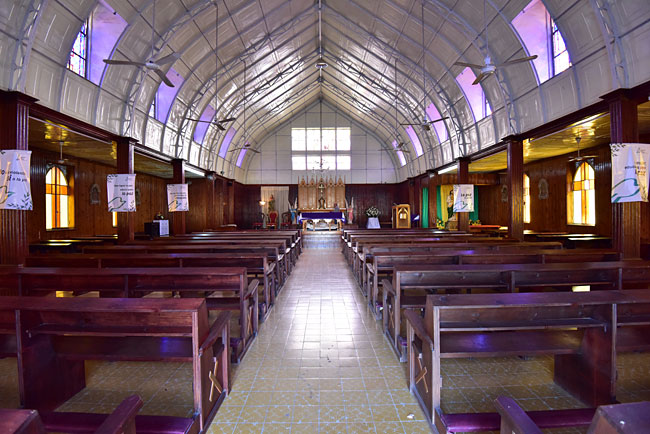 And the whales….what can I say about this part of our adventure?   Our good buddy Dan said it best after seeing the whales last year when he said it was the best part of his entire life.   You probably think I'm exaggerating.  I'm not.   No one goes up for a close encounter of the best kind with the California gray whales in Baja and doesn't feel as if their life has changed.  It's that good.  You'll see.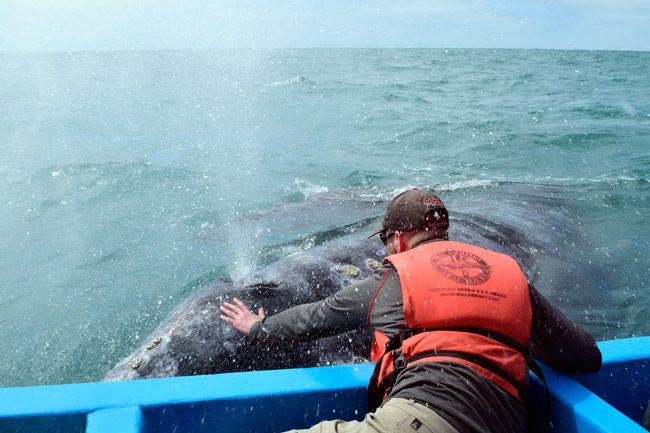 More good news…the decal dude called and the 2017 CSC Baja decals will be here today.   I love the photo we used in this year's decal.   I took it from the saddle of my CSC 150 scooter when we rode the 150s down to Cabo San Lucas (my CSC 150 was one of the very first CSC Mustang replicas to roll off the line).   I love that part of Baja.  Hell, I love all of it.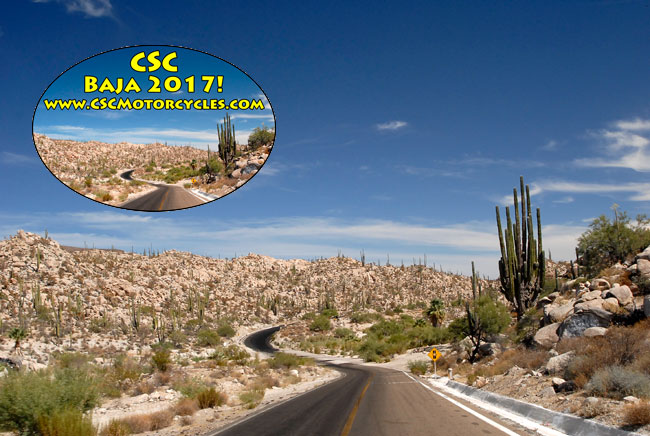 I'm really looking forward to seeing everybody next Saturday for our pre-ride briefing and dinner.   Folks, this is going to be great.