When I stopped in the plant a day or two ago I was surprised to see Roland's race bike with the engine out…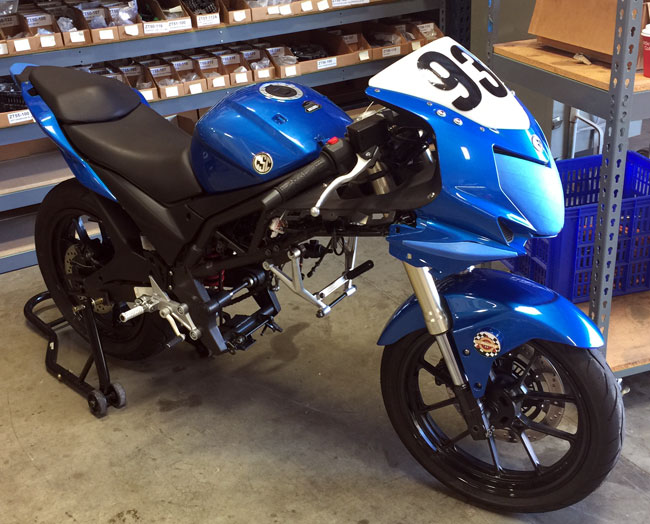 Whoa, somebody's working some magic here, I thought to myself.   Sure enough, Gerry was hard at it…
"Whatcha got going on here, Gerry?" I asked.
"Oh, just smoothing things out a bit," our Impresario del Motore told me, and then Gerry showed me the RC3 mods he was making.   The first thing involved opening up the RC3's cylinder head intake port.   Here's the before picture…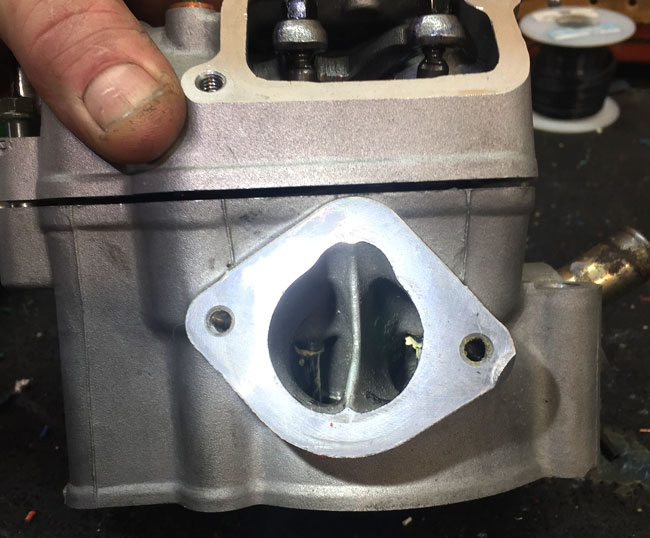 And here's the after picture.  Notice that the port's outer contour opening has been enlarged to match the intake manifold contour, the septum has been reduced substantially, and then the intake port walls have been cut back and smoother over with epoxy…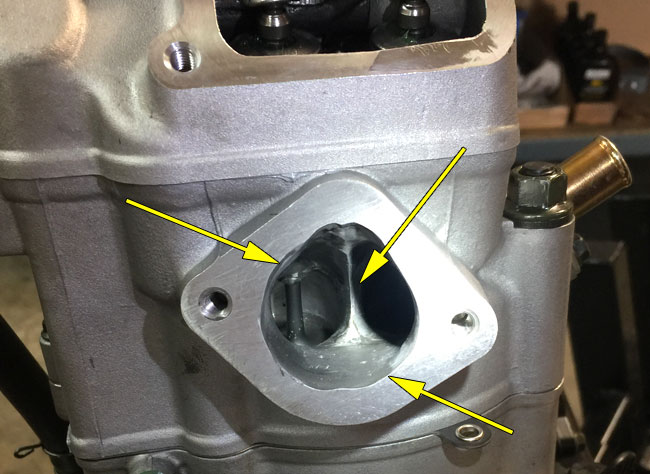 But wait, there's more.   Gerry showed me a stock combustion chamber roof.  Note the sharp steps around the valves in the cylinder head (the pen points to these)…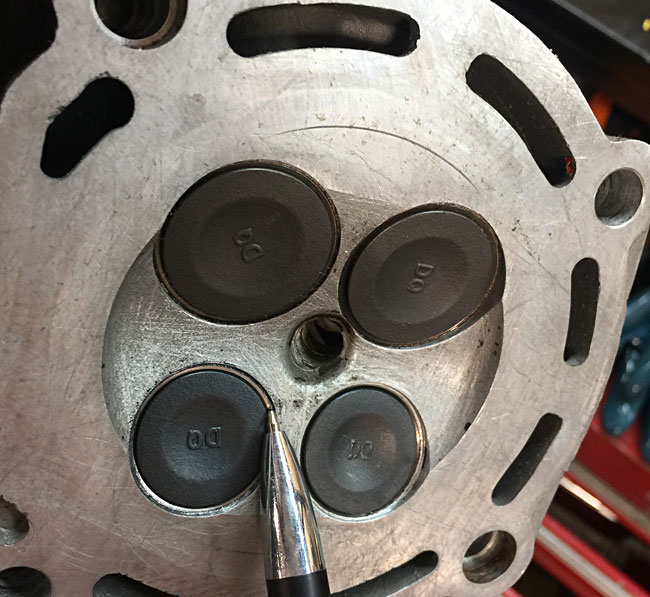 Gerry's work on the modified RC3 cylinder head involved contouring those machined steps to allow smoother flow over the valves.  Cool.
And then one more thing:  Gerry told me that the inside of the exhaust pipe had a fair amount of weld material obstructing the exhaust.   He ground that off to smooth the exhaust gas flow through the header…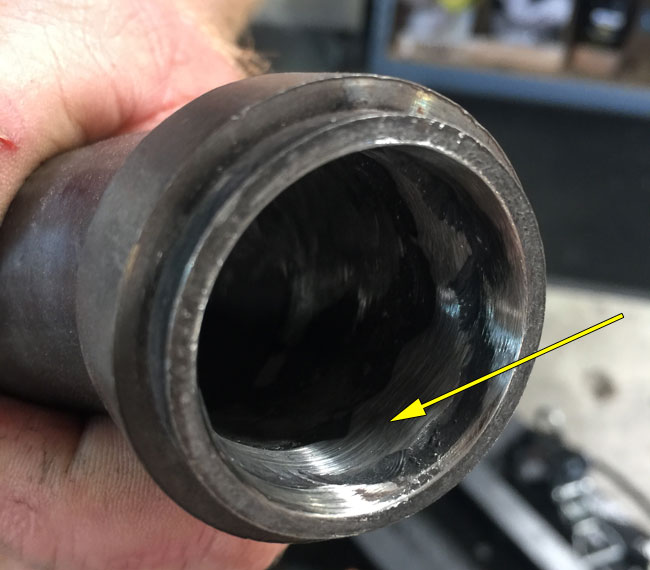 It's all very cool stuff…basic hot rodder tricks intended to increase horsepower.   Gerry's tried these techniques on other engines he's modified over his 30+ years of experience and the guy just flat knows what he's doing.   It's cool to see these talents being applied to our motorcycles.  Roland's racing again in a few weeks and we're eager to see how this is going to impact his RC3's performance.
As always, we'll keep you posted.