Our Crystal Lake ride scheduled for the 4th of March is shaping up to be a good one.  I think we have eight or nine people signed up now, and while all of our friends are royalty to us, four of the folks who will be on the ride are the stuff of legend.   Let me tell you about them.
I learned just yesterday that Roland Wheeler (our CSC RC3 factory racer) will be riding with us…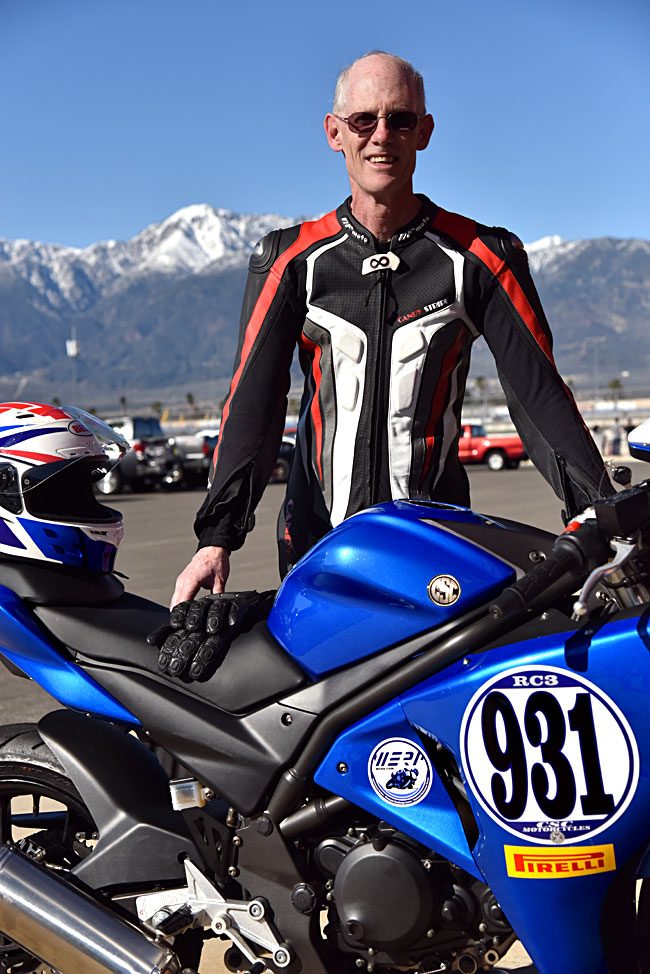 Roland, you will recall, won his class at Fontana a couple of weeks ago on his first RC3 race.  That's mighty impressive.   Roland is a genuine nice guy, and this is a good chance to get to meet him.
The next cool guy is Syl Binau, the rider who successfully piloted our highly-modified CSC 150 to a land speed record in the Modified Scooter class several years ago.   Here's a great photo of Syl on the race bike (you'll be able to see the bike at the CSC plant prior to our ride).   That's our good buddy and artist extraordinaire John Esposito behind him.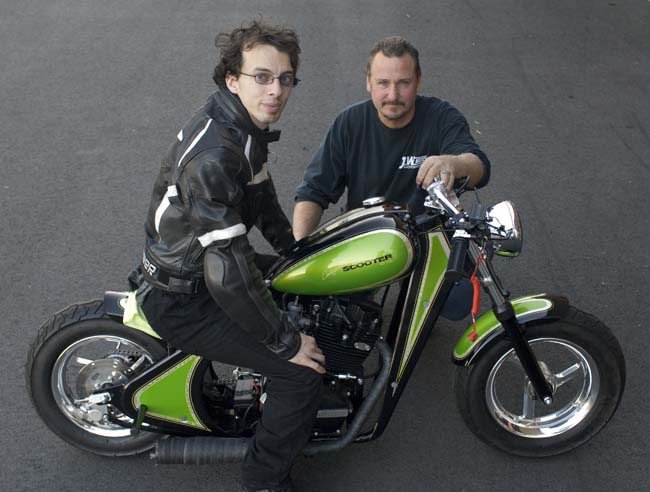 I caught a couple of cool shots of Syl on his speed run…
On this last photo, you can see that the heat wrap we had on the exhaust pipe had unraveled.  When folks asked about it, I told them we incorporated a streamer to stabilize the bike at high speed.  I think a few of them believed me…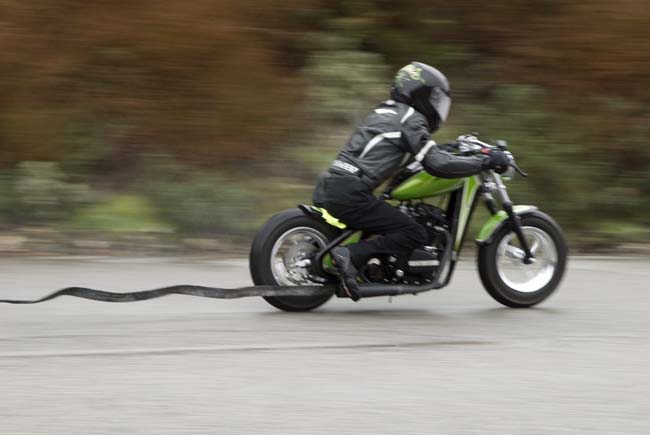 Our third motorcycle royal family member is Arlene Battishill, President and CEO of Go Go Gear, a company specializing in women's riding clothes.  This is shot of Arlene on her CSC 150 motorcycle in Santa Rosalia, Baja, with the Sea of Cortez in the background.  It's one of my favorites.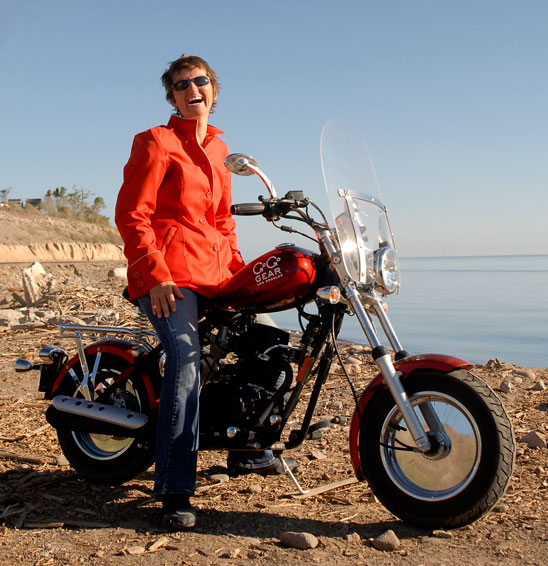 Arlene and I rode hardtail CSC 150 scooters all the way to Cabo San Lucas a few years ago, and if she looks familiar to you, it might be because you've seen her on the TV show Shark Tank.   She's an awesome lady and I'm looking forward to riding with her again!
And one more…none other than Steve Seidner himself, founder and CEO of CSC Motorcycles.  Here's a shot of Steve and yours truly on the first RX3 USA ride ever.   It was a 343-mile ride we took on a Saturday from the plant to Joshua Tree National Park, and it was our first indication of just how great a motorcycle the RX3 truly is!
March 4th will be fun.   You'll want to arrive at the plant well in advance of 9:00 a.m.   Please have a full tank of fuel when you do.  After that it's about 50 miles of glorious twisties to Crystal Lake and back, and then we're all headed over to the California Grill Express for the best burgers in the world.   We encourage you to sign up on our Meetup page.
I hope to see you there!