Wow, just read this about a great offroad adventure a few of my good buddies had this weekend on their CSC motorcycles!   Check this out…
https://thegreasyspanner.wordpress.com/
Looks like you boys had an awesome ride, and the photography is stunning.  Thanks very much for sharing, guys!
Hey, don't forget our ride out to Crystal Lake on the 4th of March.   We're hoping to see all of you, and many others, on our next ride.  Willie, thanks for the great ride poster you put together!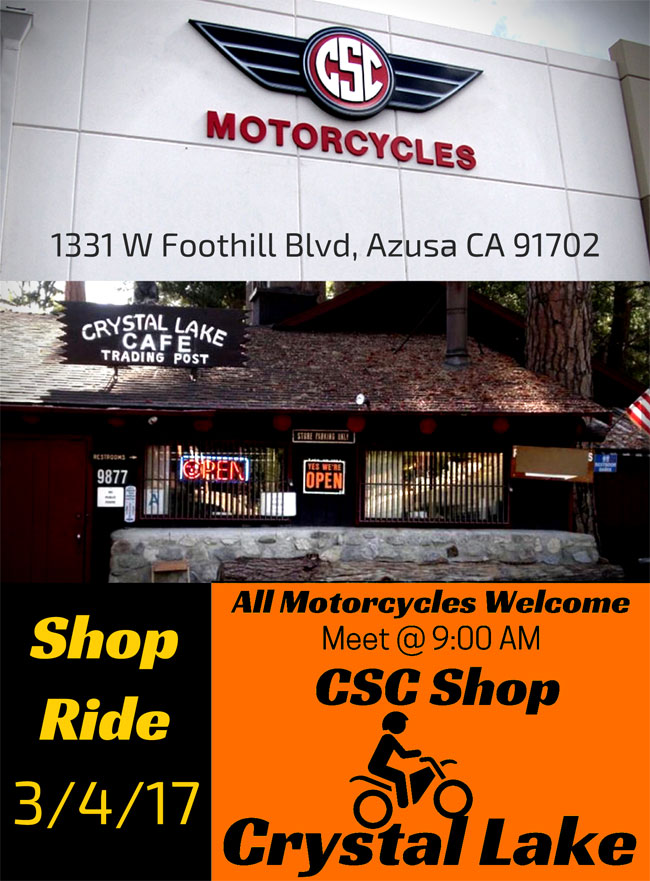 Remember, all makes and models of motorcycles and scooters are welcome to join us!