Our next company ride will be on 4 March and the destination is Crystal Lake right here in the San Gabriel Mountains.   It will be 50 miles of twisties from the plant to the Crystal Lake recreation area and back again.   The riding on this road is awesome.   Power doesn't matter much on this road, folks…it's all about handling.  I may just ride my TT250 instead of the RX3.   We'll probably never get much about 45 mph (it's that tight).   We'll stop at the California Grill here in a Azusa for lunch after the ride (bring an appetite; these guys create custom burgers that are awesome).   And as always, bring a camera – the photo ops will be incredible.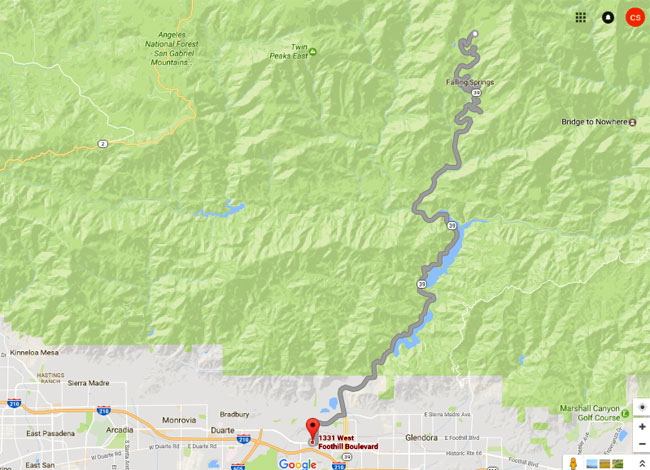 You don't need to be on a CSC motorcycle for this ride.  As always, we welcome all scooters and motorcycles!
We've posted this ride on our Meetup page, so let us know on Meetup if you plan to ride with us.