We're going to wrap up our CSC postal match this month, folks, and I'd sure like to encourage you to enter.  First place gets you CSC T-shirt in your size and a signed copy of Riding China (written by yours truly).  It's one of my favorite books and that adventure was one of my all-time favorite rides, but then, all of them were.  But I digress…back to the match.
So here's the deal…you can shoot any military-style rifle from any position (standing, sitting, prone, or from the bench) at the standard SR1 target at a distance of 50 yards.  We've kept the rules simple and you're on the honor system.  It's 20 shots in 20 minutes or less.  All we ask is that you get a photo of your rifle and your target to us not later than 31 January 2018.  We've got three entries so far, and we'd like to bump that number up.  You don't have to ride a CSC motorcycle…all you need to do is be a CSC blog reader and a shooter!
Our first entry was my good buddy Rob, who rode with us on many rides.  In fact, it was right after the Destinations Ride that Rob and I went to the West End Gun Club range and Rob fired a 178-3X score with his 9mm M1 Carbine.  Right now, Rob is the man to beat…he's holding the first place position so far.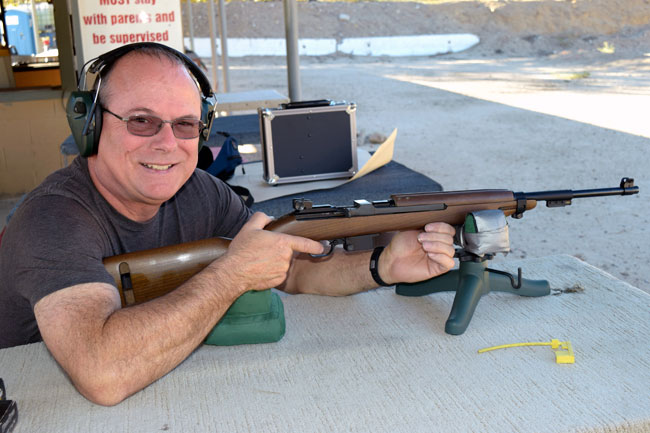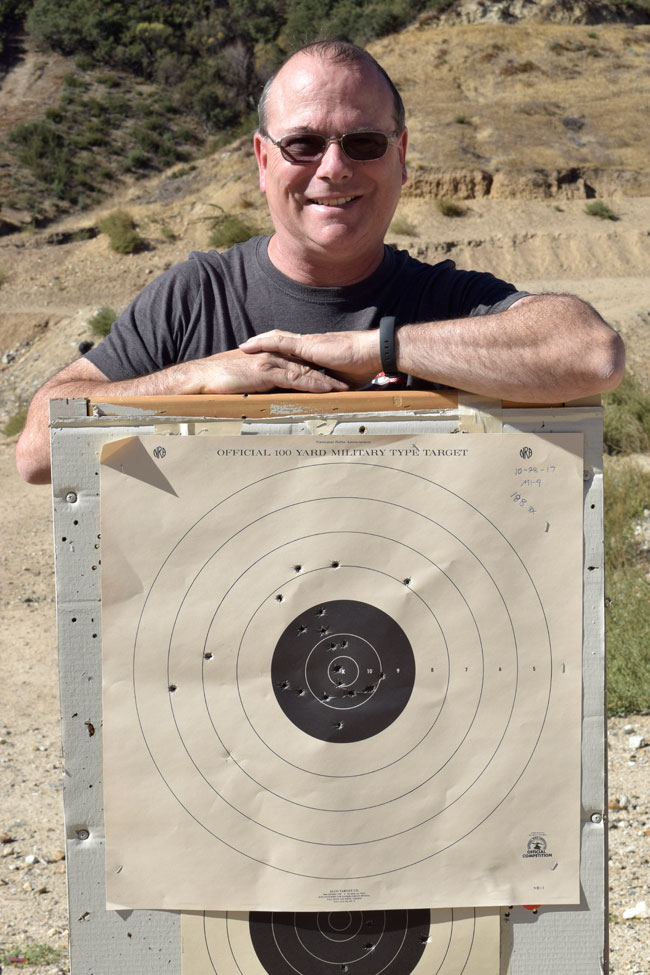 My good buddy Bob sent in this nice note with a photo of his rifle and his target…
Hi Joe,
Thanks for sending the SR-1 target out! I picked up a few extra targets from Alco since my buddies joined me at the range.
My rifle of choice for this competition is a Finnish M39, using 147gr Tula ammo. This "new to me" rifle is a 1941 Sako manufactured rifle (using a 1897 dated receiver) on a wartime stock. It is accurate, but my aging eyes didn't do to well at that distance. But… the results are what they are (as presented below.)
Now my buddy's M1 Garand with its rear aperture sight was fantastically clear and very accurate. (He may chose to submit his results to you… you may remember him as he was with me when I first came out to Azusa to see the RX3).
Thanks for setting up this virtual competition!
Bob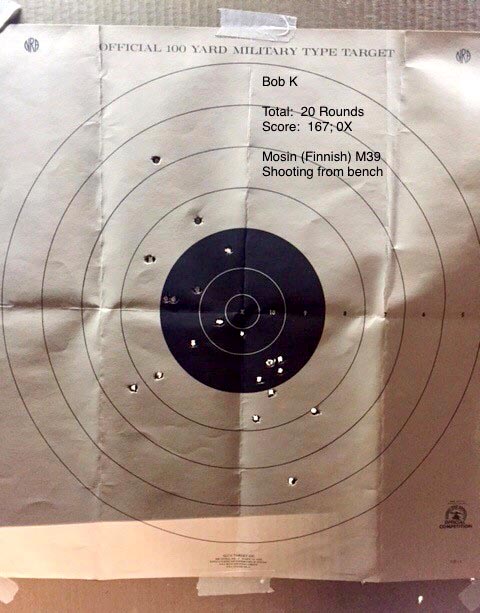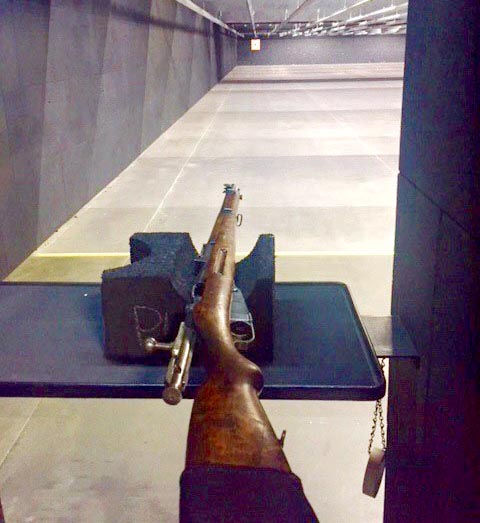 That's nice shooting, Bob.  I personally favor the Mosins in the military surplus rifle category.  I think they have great accuracy and at their current prices, they are one hell of a value.
We also received an entry from our good buddy Russ, shooting an M1 Garand…
Good evening Joe,
I am sending you my results from shooting an HRA M1 Garand. The rifle came from CMP and has a serial number of 4.7 million, meaning it was produced in '54.
My results leave much to be desired, but I am new to rifle shooting and this was my first time shooting my new-to-me M1. The score appears to be 161.
Thanks for setting this this up.
Russ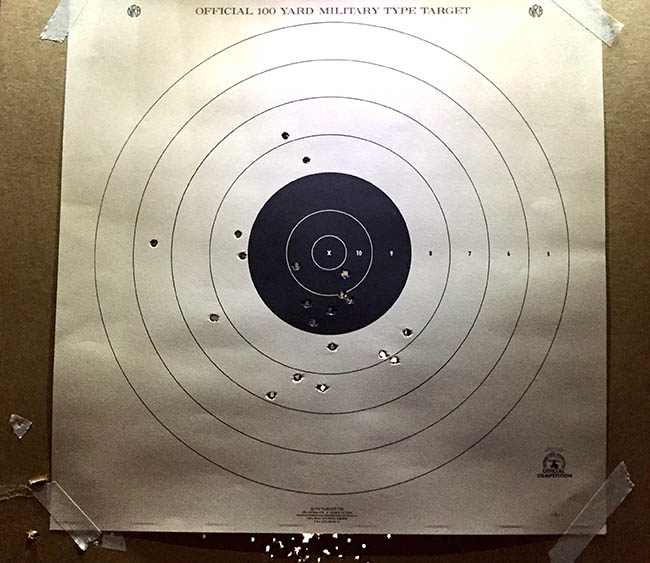 Russ, thank you for sending your entry in.   The M1 is a great rifle…it's one of my favorites. That's great shooting!
So there you have it, folks…three entries so far and we're expecting more.   TK and Willie are shooting with us on the 28th, and we'd like to encourage more of you to do the same in your area and send your photos and targets to us (email them to info@cscmotorcycles.com). We look forward to receiving your entries!