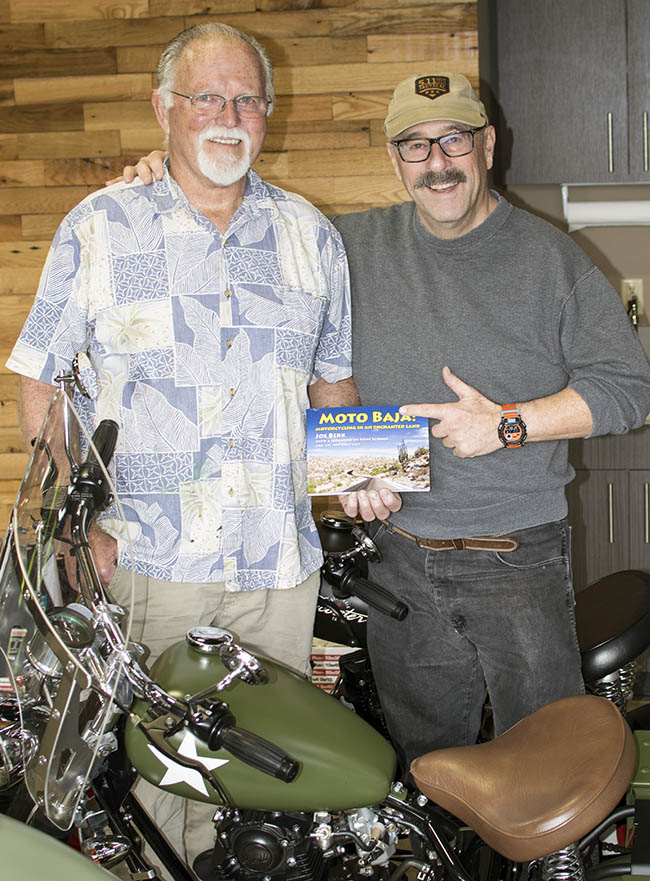 Our good buddy Bill stopped by the plant yesterday to check out the current inventory of CSC scooters (our Mustang replicas) and to pick up a copy of Moto Baja!  Bill has been riding our scooters ever since Steve resurrected the Mustang way back in 2009 and he owns several.  Bill has ridden with us up in the San Gabriel Mountains and you've seen him here on the CSC blog many times.
This nice note came to us the day before from Bill's son, Brian…
Dear Gents,
It was a chance occurrence, many years ago, that my father came across your scooters at the Father's Day Car Show at the Pomona Fair Grounds.
Roughly 35 years ago my father shared with me his memories of the legendary Mustang scooter. I could not have known what would have become of our first encounter with your company and the cherished memories it would provide. 4 scooters later and countless miles on them, CSC has provided hearty smiles and endless photo opportunities for those lucky enough to see our scooter gang roll down the road.
Every Christmas my father dresses-up as Santa and my brother and I as his merry helpers as we cruise through the suburbs of Los Angeles. Each New Year's Eve we proudly cruise our CSC creations down the Rose Parade route in Pasadena.
It is with great gratitude and appreciation that I wish you a prosperous and profitable 2018. Here's to new CSC customers and the memories yet to be made.
Sincerely,
Brian 
Brian, thanks for your nice note and thanks for being a loyal friend.  Ride safe and continue to enjoy your modern Mustangs with our best wishes!