Our 2018 RX3 motorcycles are headed east on the Yangzte River this week, folks.   It's going to be another 6 weeks or so before they are in our showroom, and I sure am looking forward to their arrival.  The 2018 RX3s will have ABS braking and a 19-inch front wheel as standard equipment, and we're offering four new colors (yellow, copper, gold, and matt black).   The ABS and the 19-inch front wheel add significantly to the value of these great motorcycles, but we're adding only $300 to the price (the 2018 RX3s will be $4195).   That's a hell of a deal.
Here's the 2018 RX3 in matt black…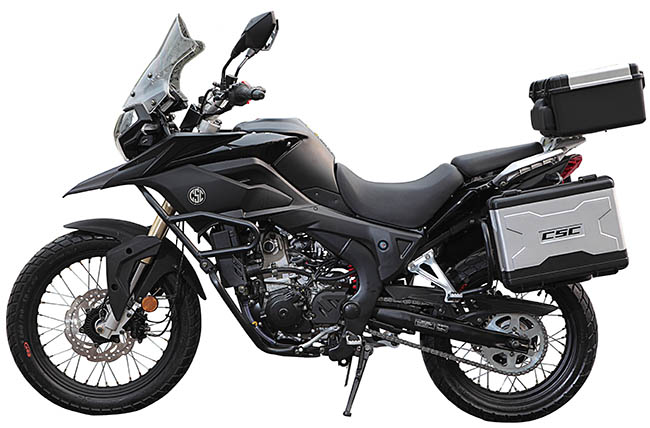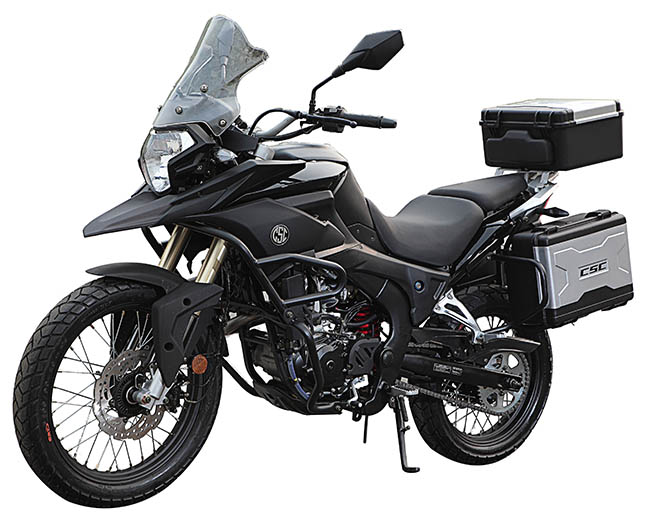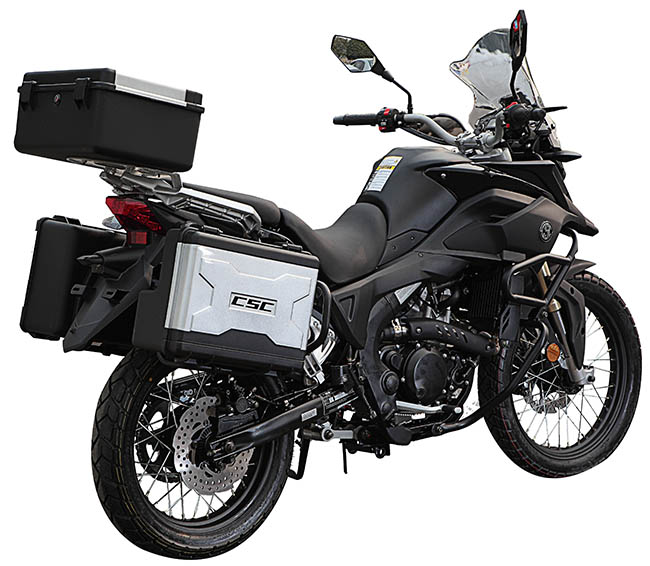 Here's the bike in gold…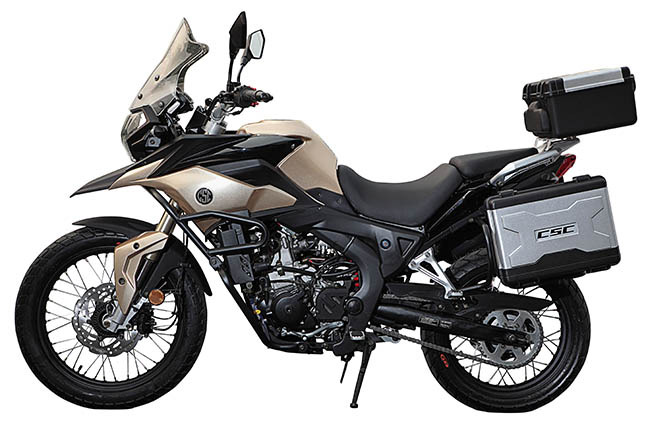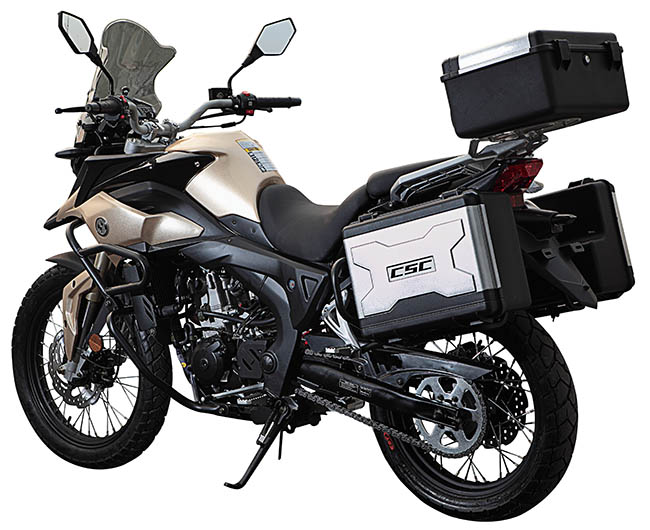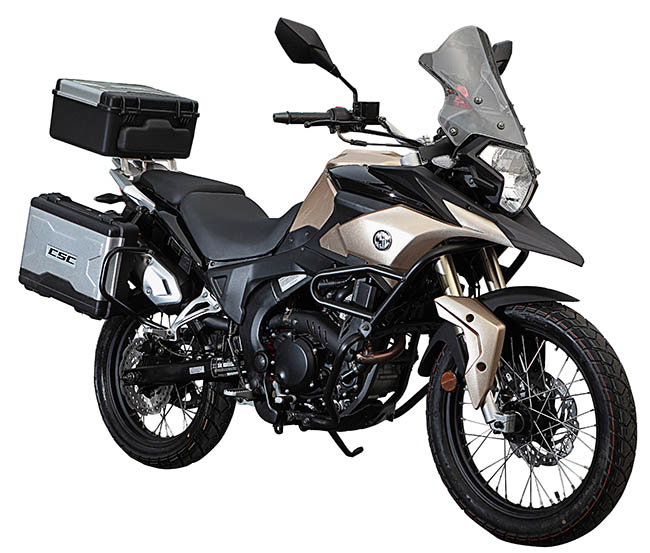 This is the copper color…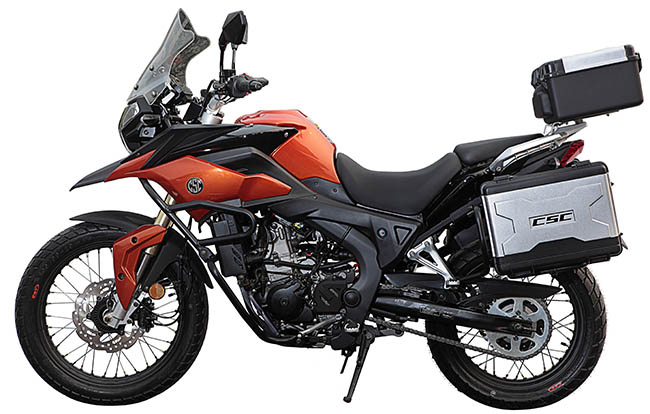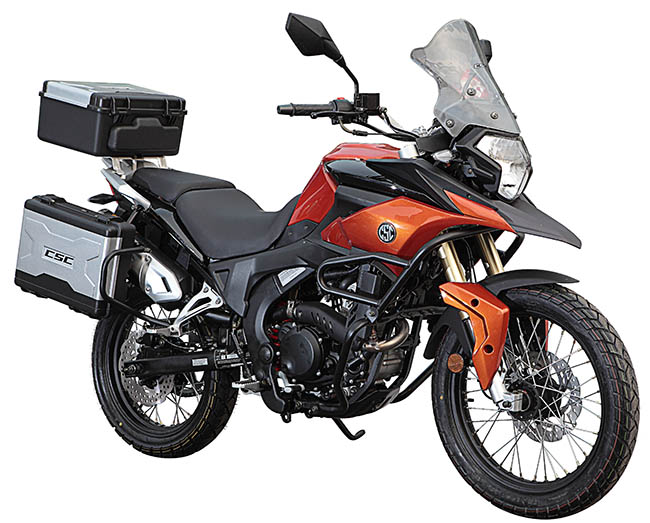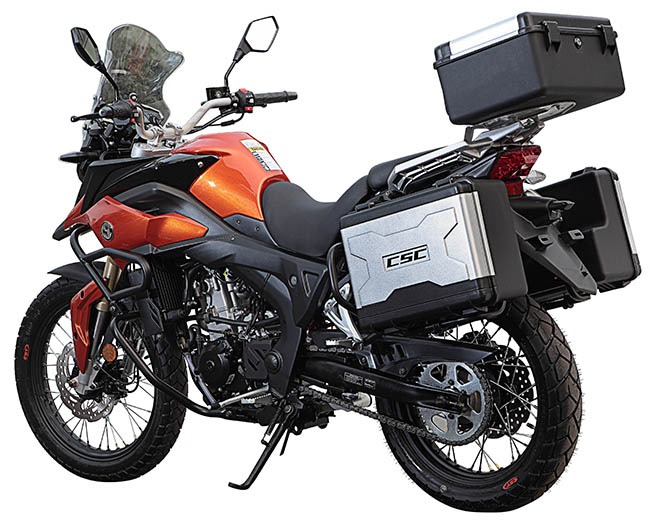 And here's the yellow RX3…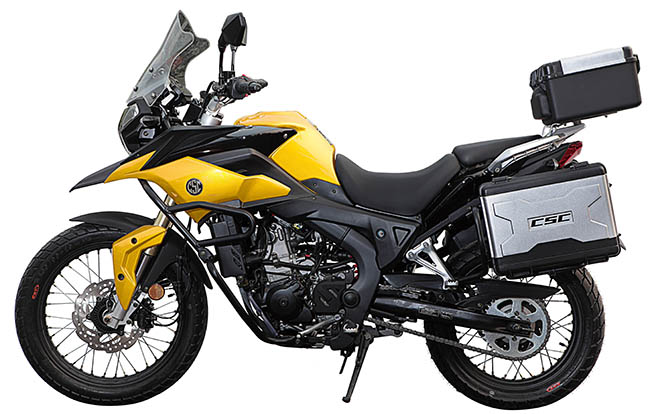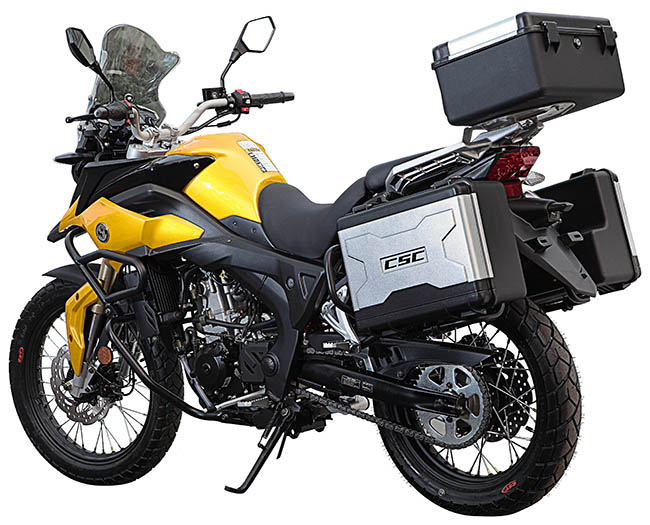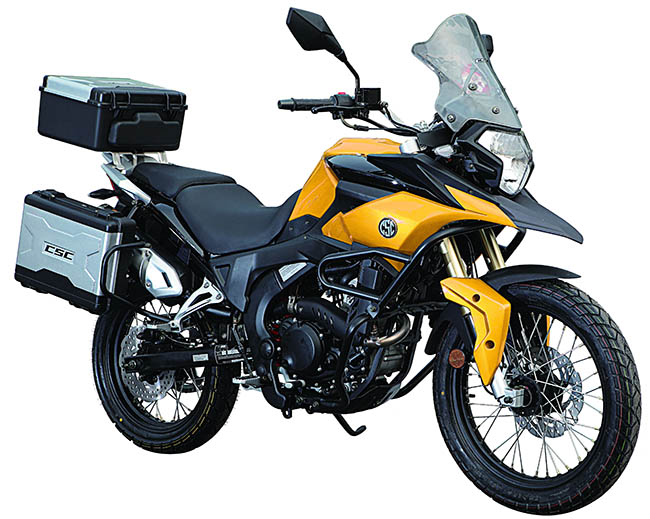 The 2018 RX3s will be posted on the CSC website later this week, but you're seeing them here on the blog first.   We're taking $500 deposits on the bikes starting tomorrow (give us a call at 909 445 0900).