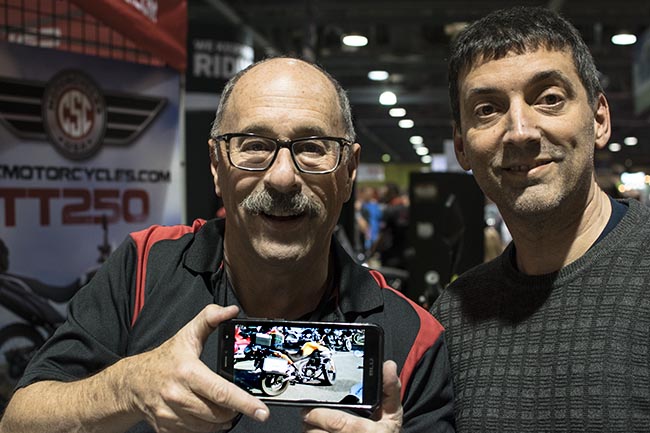 Whoa, I just posted the blog about the Long Beach IMS show and Chris Cianci heading out to Salt Lake City (that's Chris in the photo above), and this email arrived!
Joe,
It was nice to see you at the Long Beach show. The next day I rode my RX3 270 miles to Las Vegas. Next day 290 miles to the NV UT border. Day after that 230 miles from the border to Salt Lake City. Had dinner with friends and family and rode back the next 3 days. Just got home. RX3 was great, performed flawlessly during the almost 1600 mile ride.
Chris
We're glad you had a great ride, Chris, and thanks for your nice note!