Now that we're back from the Destinations Deal Tour we've got a little breathing room, and it's time to get back to the open rifle competition we discussed a month or so ago on the CSC blog.   Rob, who rode with us on the DD Tour, stayed over to a day to fire the first entry, and folks, the gauntlet has been thrown.  Right now, Rob is the man to beat!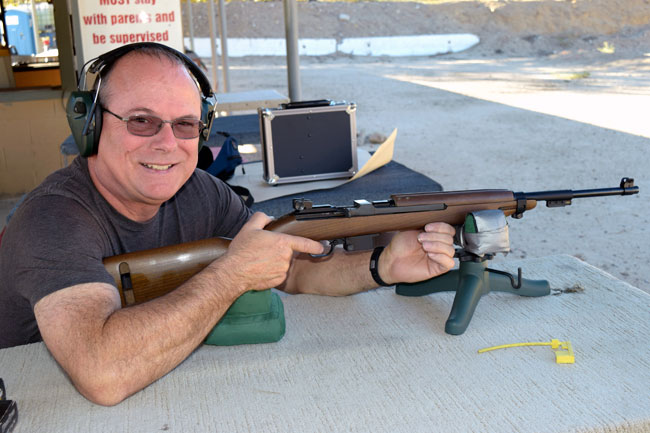 Rob fired his M1 carbine (chambered in 9mm Luger) this morning at the West End Gun Club to nail down a very impressive 180-3X score!
That's nice shooting, Rob!
The rules for our competition are simple:
Any centerfire rifle with iron sights.
50 yards.
Any position, including shooting from the bench.
20 shots in 20 minutes.
The SR-1 target.
We have several people who have expressed an interest in shooting this course, and targets are being mailed to you next week.   Drop me a line (info@cscmotorcycles.com) if you'd like to participate!