Wow, there's been a lot going on in the last few days!
For starters, the 2017 WERA racing season ended and our Roland Wheeler won the season on his RC3.  How about that!  The first time a Zongshen motorcycle entered the WERA racing circuit and it won the season.  Our congratulations to you, Roland!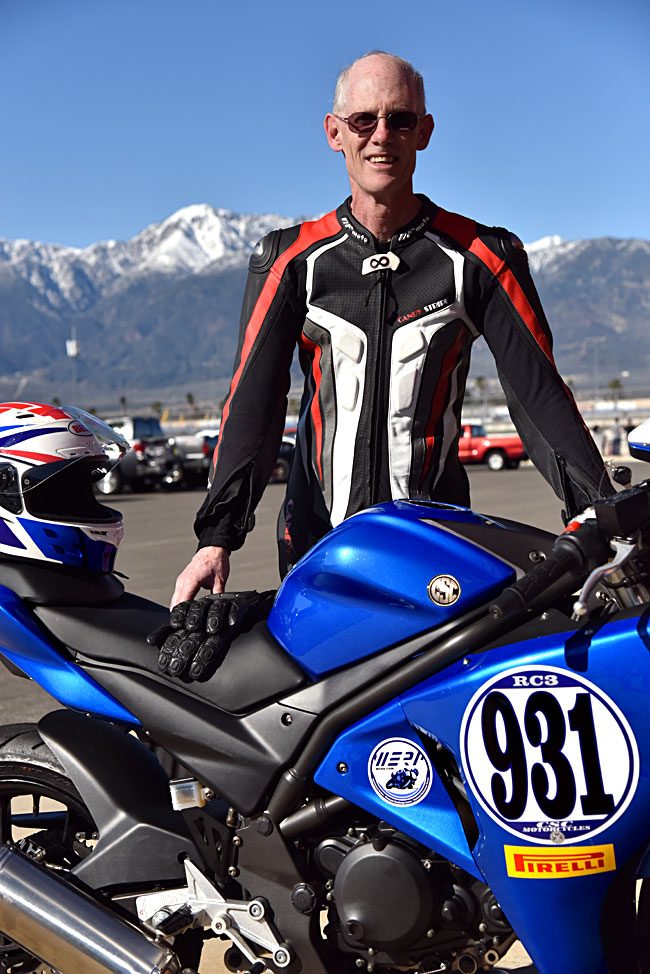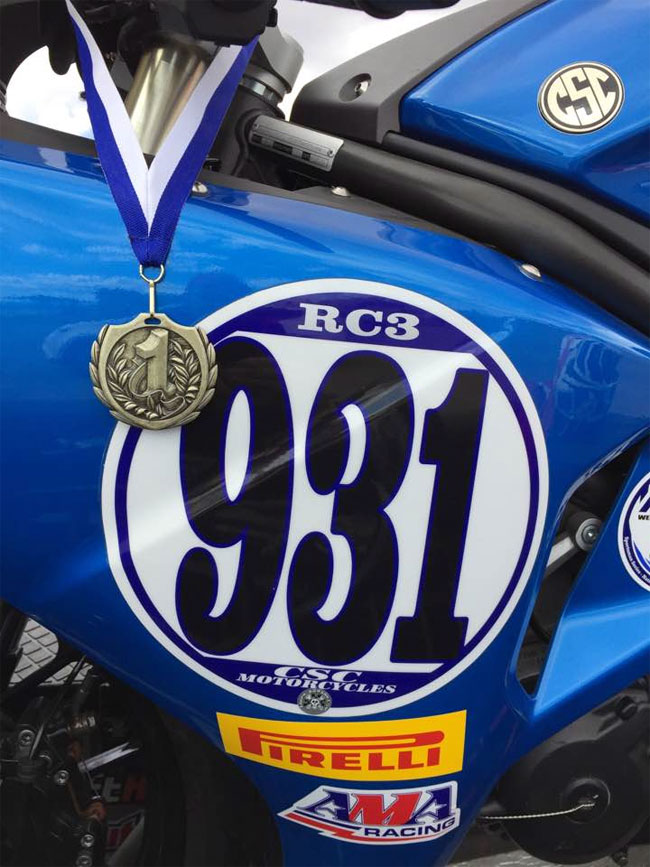 First season ever, and Roland rode his RC3 to a WERA season championship.  That's impressive.
More good news…planning for the Destinations Deal Tour is moving right along.  I've sent an email to everyone riding with us about our hotels, and if you're joining us, you need to call the hotels and and make your reservations now (I'm posting this here on the off chance that you haven't checked your email).
More good news on the Destinations Deal Tour…our good buddy, riding compadre, and motojournalist extraordinaire Joe Gresh will be riding with us.   You know Joe from his articles in Motorcyclist and Motorcycle.com, and his awesome YouTube videos.  Joe rode with us on the 5000-mile Western America Adventure Ride when the RX3 first came to America, and he and I both rode 6000 miles across China on RX3 motorcycles last year.  These are two favorite Joe photographs (the first is in Idaho on our Western America Adventure Ride; the second photo shows Joe tearing across the Gobi Desert)…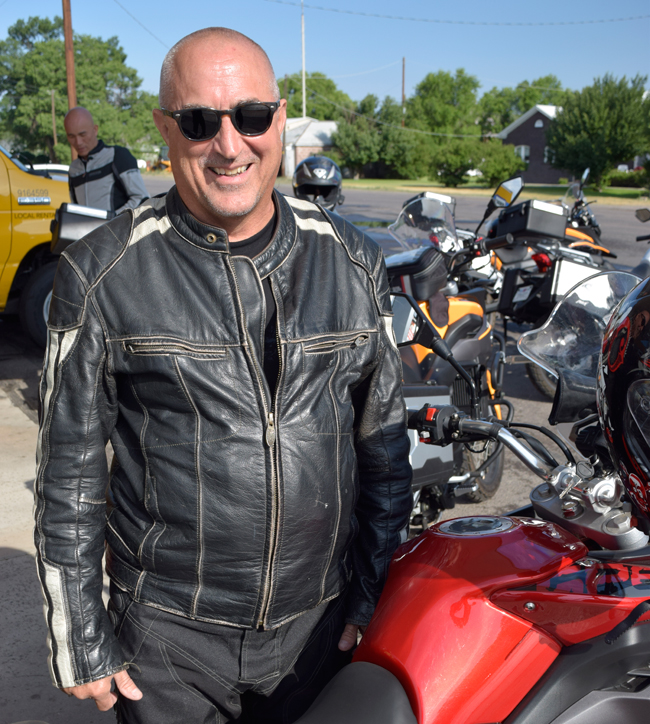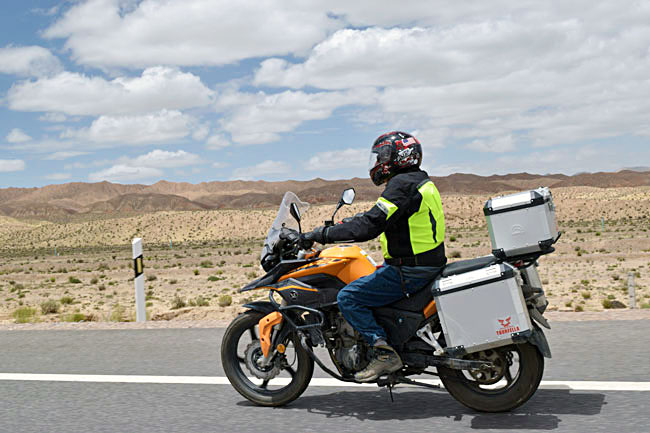 I'm also very excited about the folks riding with us on the Destinations Deal Tour who have ridden with us before on prior CSC adventure rides.  There's my good buddy Rob, an Iron Butt rider who rode with us in Idaho, Oregon and Washington, and on our most recent Baja ride…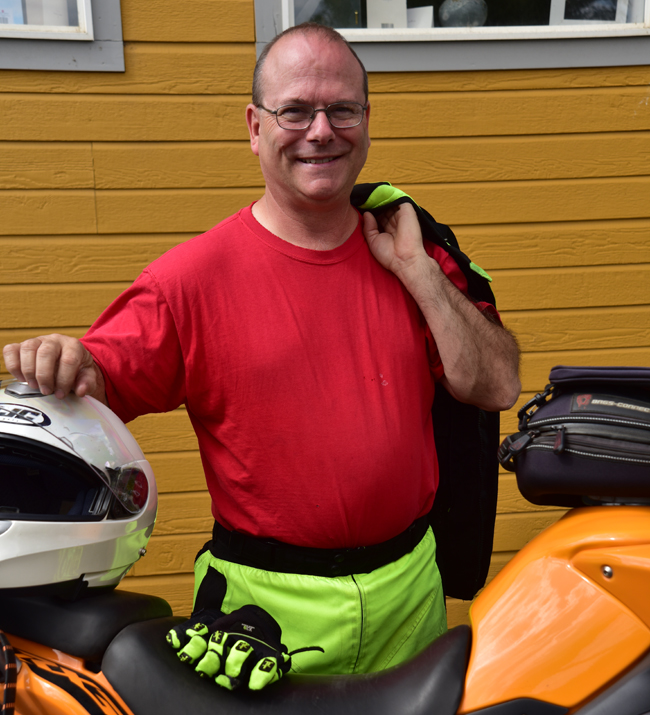 There's good buddy Willie, the world's most interesting man and a veteran of three of our Baja runs…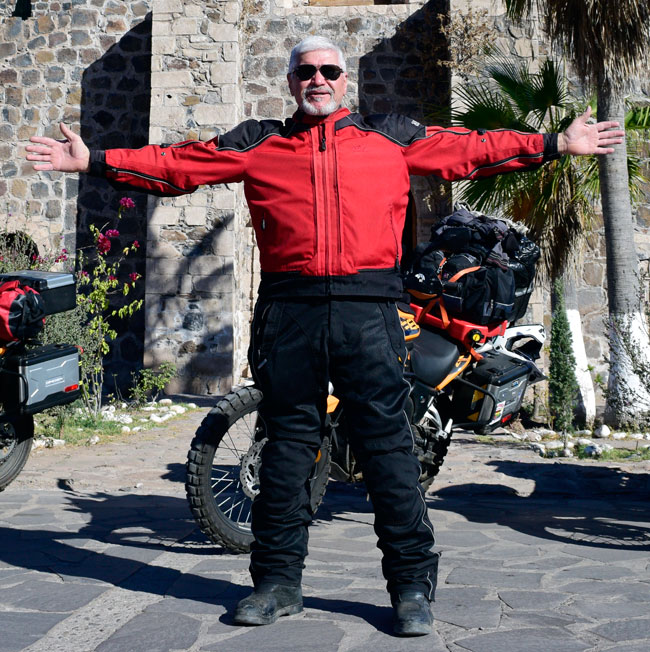 And there's Colorado Dan (of the Colorado Dans…we have three, you know).   Dan is my photogenic friend, he's an expert rider, and he has a perpetual smile…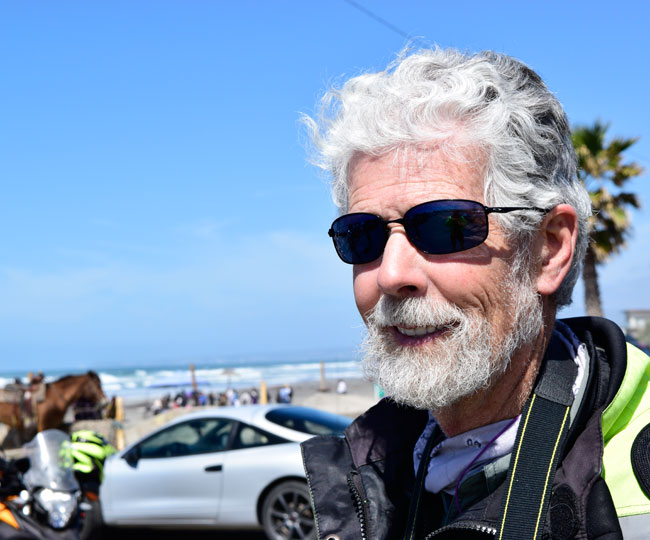 We also have new RX3 owners joining us on this ride.  I'll post photos of them from the road.  It's going to be grand!
More developments…there's been a bit of minor buzz on the Internet about a new Zong with a photo or three that's popped up in a few places.   It's the RX3S, a new test platform of a bike styled like the RX3 but with a 380cc twin cylinder engine…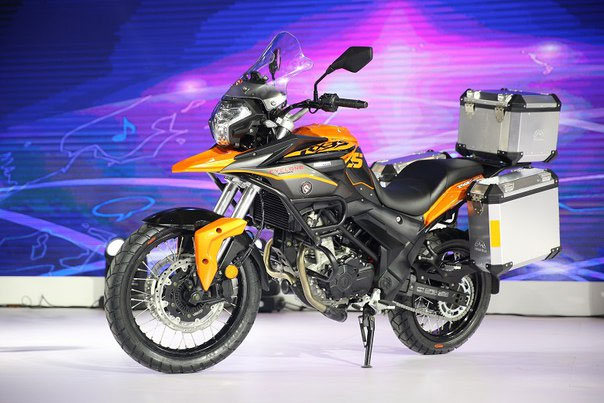 I saw the 380cc engine and a clay mockup of the RX3S the last time I was in Chongqing.   It's interesting, it's heavy, and it's not happening any time soon.
Let me explain why we need to recognize a few things about the RX3S and the RX4 (the 450cc upsized version of your RX3) and Zongshen's approach to motorcycle development.  Zongshen releases information on potential new motorcycles way in advance of availability.  This practice wasn't noticed on the RX3 because nobody in America paid much attention to Zongshen (other than a few guys on ChinaRiders.net) before the RX3 hit our shores.  Now, with the RX3's world-wide popularity, everybody keeps an eye on Zongshen. Any info that Zongshen releases (and some info that they haven't officially released) gets widespread dissemination by your friends and mine, the keyboard commandos.
Look, here's the deal.  Zongshen recently rode a group of RX4s through China and they found the bike had problems.   It's back to the drawing board with no forecasted production date.  Even if there was a production date (and there is not), I would take it with a 55-gallon drum of salt.  The fact is we just don't know when this bike will go into production.  And once the RX4 finally goes into production in China, we'll have to get a couple and take them through the EPA/CARB maze.  That tacks another 6 to 9 months on to when the bikes can sell here in the US.  My best guess is very late 2018 or more likely sometime in 2019, but that's just what I called it: A guess.
Now, regarding the RX3S's availability, let me put it this way:  The RX4 is way ahead of the RX3S in terms of design, development, and testing.   I won't even hazard a guess on when the RX3S will be available.
These new bikes are interesting things to watch and read about.  I've ridden prototype RX4 motorcycles in China and my feeling is that at this point the RX3 is a much better motorcycle.  I'm sure the RX4 will be improved and refined by the time it goes into production, but when I rode it I knew I preferred my RX3.  The RX4 is a bigger bike, and yeah, the keyboard commandos are (as always) clamoring for more displacement.  But that bigger bike comes with a penalty: More weight.  The production RX4 will hopefully be lighter, but as it stands today, I like my lighter RX3 better.
Here's the bottom line:  If you're waiting for tomorrow's RX4 or RX3S instead of buying an RX3 today, I think you're cheating yourself out of a lot of good riding.   That's something I'm not doing.  I'm riding today.  You could be, too.