My good buddy Twin Peaks Steve is selling his Mustang Bobber through us, and it is a beauty!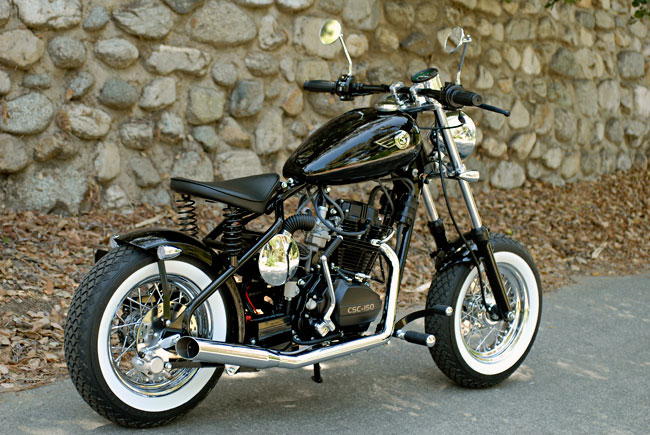 When we were making the Mustang replicas several years ago, for a limited time we offered a short run of Bobbers.  What you see above is Steve's, and in my opinion, it's probably one of the three most beautiful Mustangs we ever made.   I've ridden with Steve, and I know that his Bobber is one fine running machine.   It's in perfect condition and it has low miles.   The bike is visually arresting; everyone who sees it stops in their tracks for a better look.
Twin Peaks Steve knows a good company and a good motorcycle when he sees one.  He was one of the very first people to buy an RX3 from us, and he's a regular participant on our company rides.
If you want to know more about Steve's awesome Mustang Bobber, give us a call at 909 445 0900.