I really like our soft luggage (especially the stuff from Wolfman), and apparently so do a lot of you.  We stock a complete Wolfman line and we are constantly reordering different Wolfman items to meet your needs.  In fact, yesterday I told you that I'd have an orange RX3 to show equipped with Wolfman soft luggage, but it sold before I could get over to the plant to photograph it today.  Wow!
So I asked Willie to set up a second RX3 for my photo, and he was happy to do so…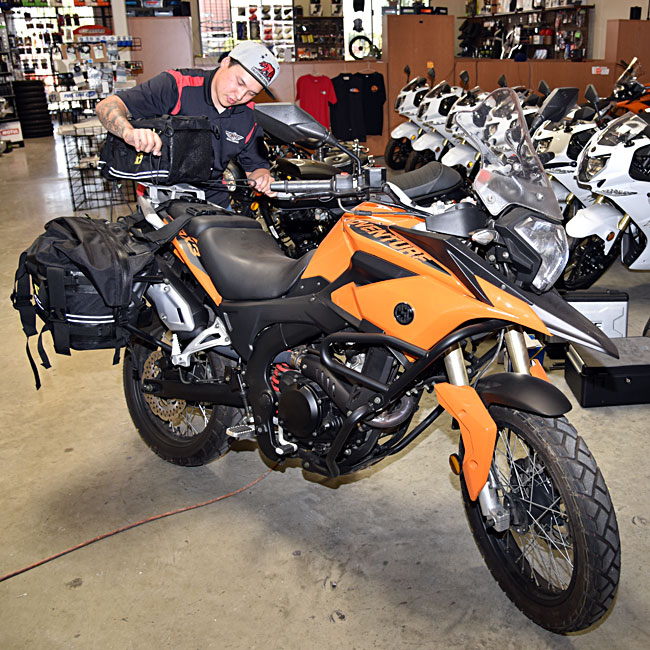 The Wolfman luggage works well with the stock RX3 rack and guard system, and Willie had the second bike configured in no time flat…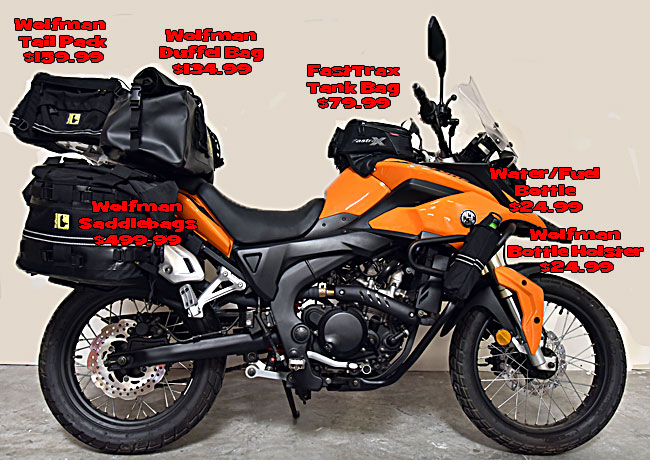 We carry both the Wolfman and FastTrax line of tank bags and I had intended to show you the complete Wolfman setup on this bike, but son of a gun, the last Wolfman tank bag went out today (but don't worry; we have more coming in).   Anyway, you get the idea.   You can really bump up your RX3's carrying capabilities with our line of soft luggage, and several of the riders on our prior Baja runs have done just that…Fathi and Doina, Sara, and James are a few who come to mind.  You can do a search on the blog on their names and "Baja" to see their RX3s.  I use Wolfman luggage on my TT250 and I love it.  It's very high quality gear and it performed perfectly on our TT250 Baja run.   You can see our complete Wolfman line on the CSC website right here.  If you have any questions, give us a call!