Well, not that Willie G, but a William G. nonetheless.
This was waiting in my email earlier today…
Joe,
You don't just drop a cafe racer on us and disappear to Baja and gun ranges for the next three weeks. Come on man!!! LOL 😉
William G
Yeah, I guess that's pretty much exactly what I did, although there was a quick trip to the east coast a few days ago thrown in there, too.   Okay, guilty as charged.
I'll fix it, Willie.  I've got my GoPro charged up and I'm going for a ride in the mountains on the Café Racer tomorrow.  Our Café Racer, that is…the super light 125 motorcycle that we had Zongshen fit with the TT250's engine.  It's the motorcycle that's posing with the BSA M21 in the photo below…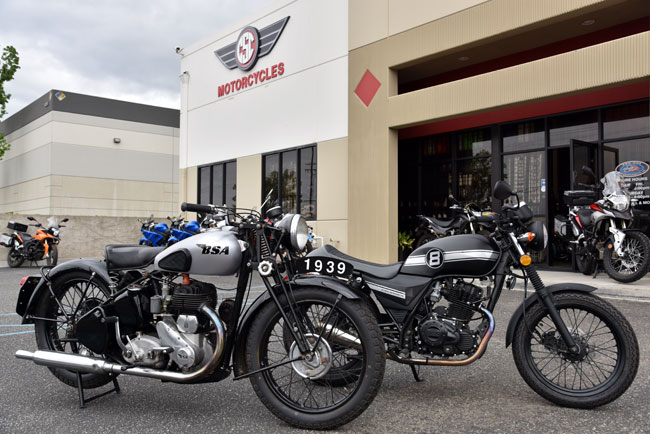 Say, wasn't it Willie G who created the Harley Café Racer back in 1978?
As always, keep an eye on the blog…