Well, maybe not cool in the literal sense (it's over 90 degrees here today), but it certainly is cool in the figurative sense.   Good times with good buddies, classic bikes and modern bikes, great meals, and I'm getting ready for the next CSC Baja run.   Saturdays just don't get too much better than this (although next Saturday I'll be in Baja on my TT250, and that will be even more fun).
Susie and I had dinner with my good buddy Mike last night at a great Italian restaurant in Claremont, and then Mike and I met for breakfast this morning.  You'll remember Mike from last weekend.   He and I went to the International Association of Chiefs of Police convention last weekend, and he flies home tomorrow.   Mike is taking a hard look at the RX3-P, and he likes the bike so much he may buy one for his personal use…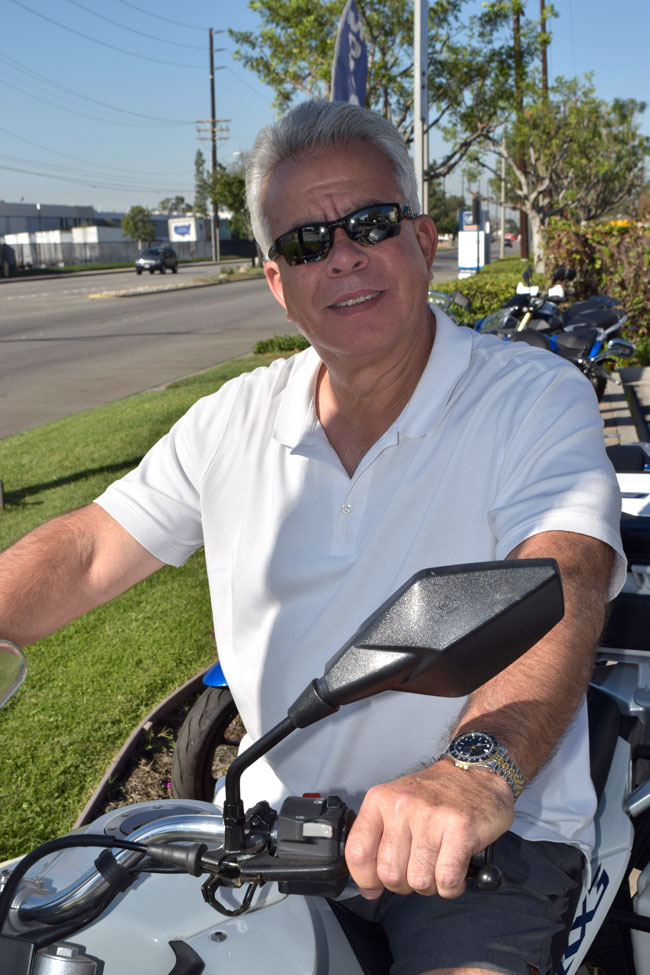 Mike is thinking about riding our planned RX3 cross-country trip with us next summer.  That would be great.
Hey, hey about another Mike story?   I saw my good buddy Dr. Mike (yep, I know a lot of Mikes), and he's riding with us on the Baja trip next week.   Like many of our customers, Mike owns several bikes.  Dr. Mike also rides a Honda Shadow 1100, and he had it in the shop today for a bit of Gerry's magic…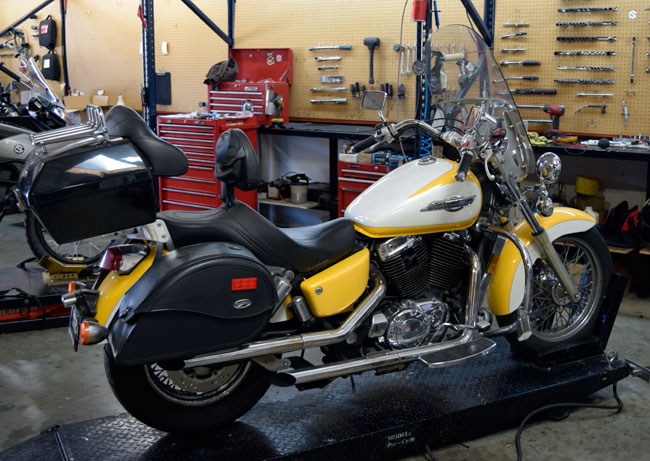 When we stopped at the CSC plant this morning, I was blown away by the prices Steve has on several of the HJC helmets we sell.   I'm talking under a hundred bucks here, folks, and for an HJC, that's a hell of a deal.  The prices were so low I asked Steve if someone had made a mistake in marking them, and it looks like they did.  But he's going to keep the prices as is.  I ride with an HJC helmet, and I can tell you the prices we have on these now are lower than what I paid for mine with my CSC discount.   We've got several colors.  I'm so intrigued by all of this I may buy another one just so I'll have the bright fluorescent orange color.  I like the looks of that helmet.
After visiting the plant, I met the guys I hang with locally for lunch and then we rolled over to Bob's BMW dealership in Pomona.   Cool stuff.    My good buddy Marty, who is 80 years young this year, just picked up a K1300S BMW roadburner…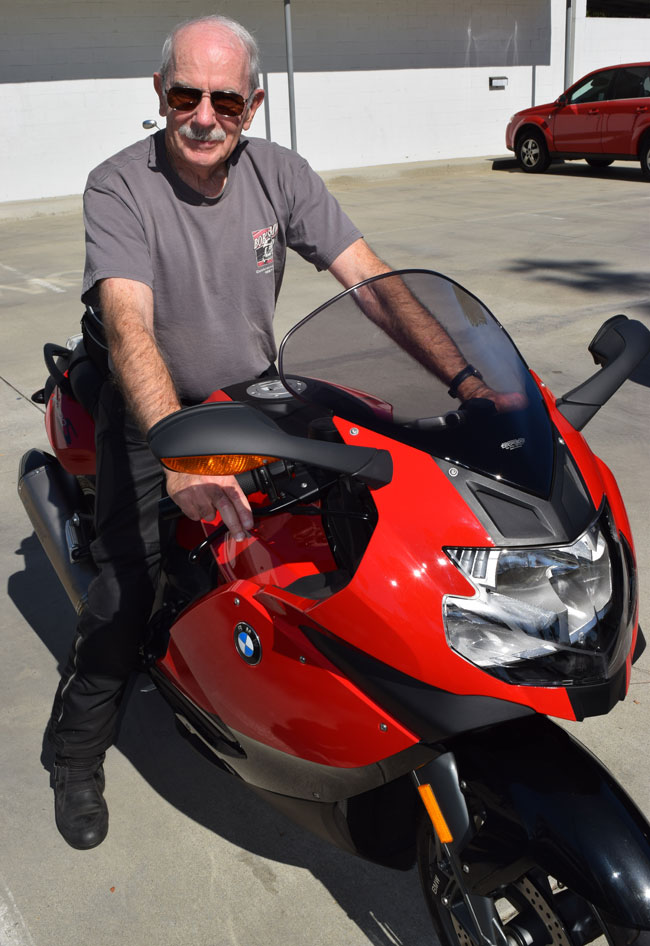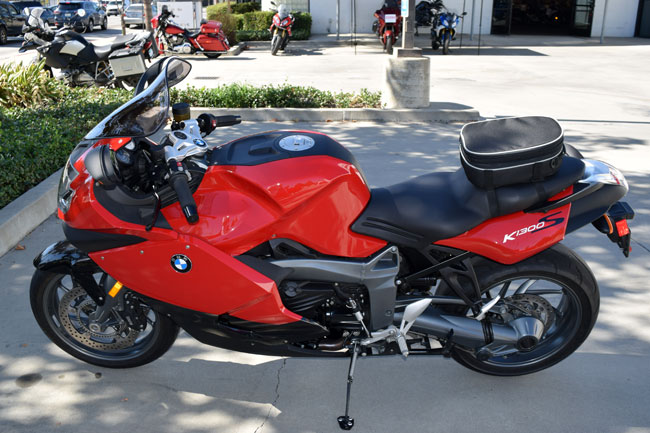 I like looking at the Beemers.   They're too rich and too heavy for my tastes, but the older ones are most definitely cool and the newer ones are, too.   Bob owns several classic BMWs, including this R60 that caught my eye…
Black is a color that just looks right on a motorcycle whether they are classic bikes or modern ones.   Check out Eddie's new GS1200, for example.   It looks awesome in black…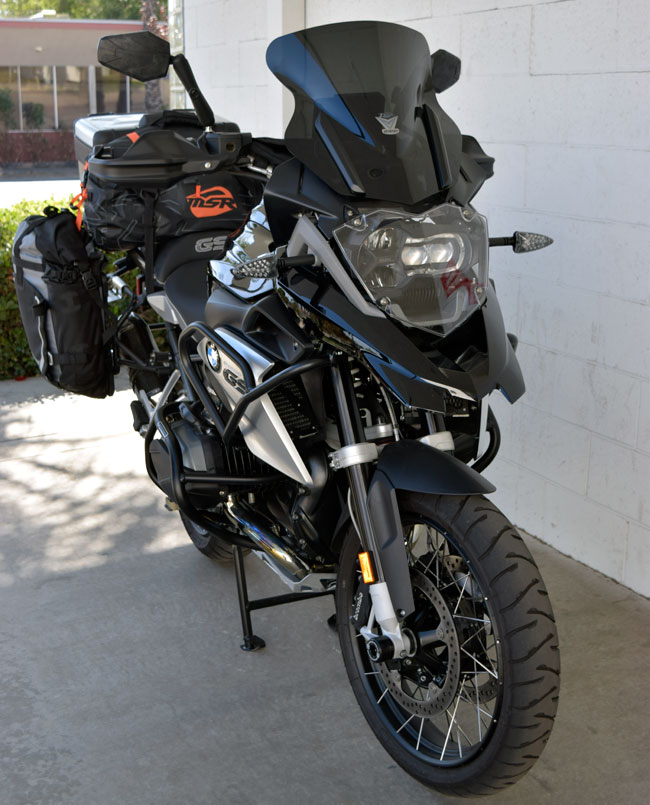 That black really looks good on an ADV bike.    And we have a dark windshield option for our RX3, just like you see on that $25K BMW above.   Come to think of it, I rode a black RX3 on the Colombia adventure, it had a dark-tint windshield, and it was awesome…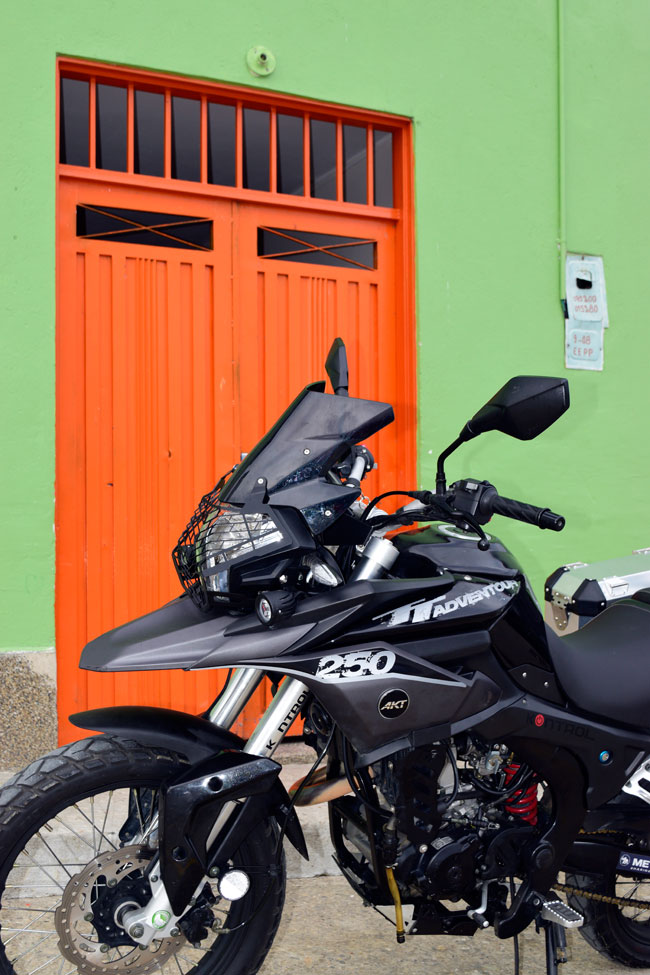 Black looks good on the RX3, and it is time to start thinking about the 2017 model year colors.   Hmmmm….
Hey, one more photo, and this one is of my good buddy Joseph today…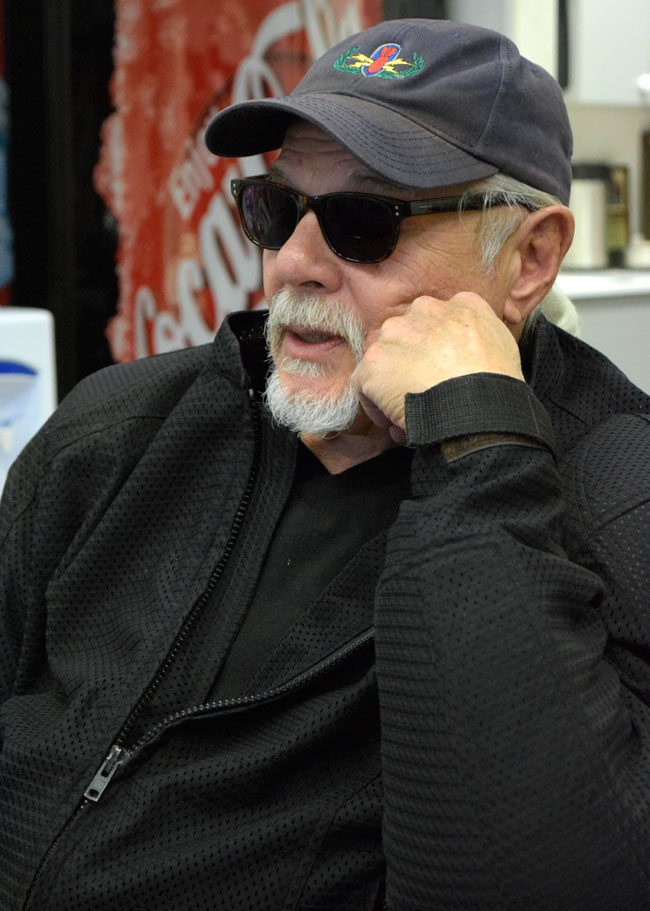 Joseph is the guy who got me hooked up with CSC all those years ago.   It was good seeing him again today.
If you follow the industry, you know there's a lot going on out there.  New models are popping up and it looks like a healthy dose of "right-sizing" is all the rage.   BMW is introducing a 310cc bike next year, and Bob told me there's going to be a GS (read that as ADV) version.   And just a couple of days ago, Suzuki announced in China that they are introducing a 250cc ADV bike (with a quick glance at the early photos, you'd almost think the Suzuki was an RX3).   Imitation is the sincerest form of flattery, I guess, and that's cool.   Smaller bikes are where it's at in my opinion and in the opinion of many who actually travel great distances across international borders on motorcycles.   If you want to know more about that, read a blog I did a couple of years ago on this very topic:   Why a 250?   It's one of my favorite posts.
That's about it for now, folks.  I've been going nuts on Amazon ordering exactly what I want for setting up my cell phone and my GoPro on my TT250, and the last of the goodies arrived this morning.  I'll be working on and riding my TT250 tomorrow.   Baja, my friends.  On our TT250 motorcycles.   It's coming up and it's going to be fun.   Stay with us on the blog to follow our adventures, or better yet, buy yourself a CSC motorcycle and ride Mexico with us on the next one!