My good buddy Pat (another one of the guys who came down from Washington to ride his RX3 with us in Baja) sent a nice note and a cool photo to me.   Check this out!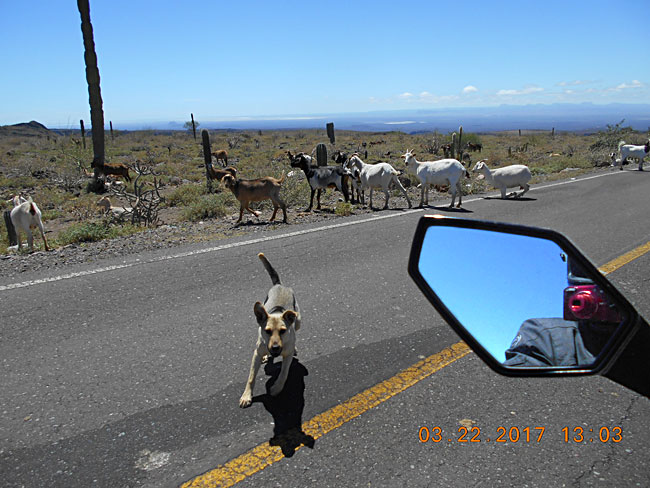 Hi Joe,
When we left the Sierra San Francisco cave paintings I encountered a herd of goats and stopped for a photo.  I soon found out that "Shep" was having none of it… 
Pat
Pat, that's an awesome photo.  I've seen that same dog out there, and I've always been afraid to get a photo of him.   He's not taking any chances protecting the herd and I don't want to be the guy to find out if his bark is worse than his bite.   Well done, my friend, and thanks for riding with us.  And hey, I enjoyed seeing and hearing about your Orient wristwatch.   It's a good-looking timepiece.   You and I are the only two guys I know who wear an Orient watch (one more thing we have in common).   Ride safe, my friend, and I hope we have a chance to ride together again!