I had a great time at the Pomona race track last week with Susie and our buddies Al, Mark, Robbie, and Con…a large draft Bud Lite, good racing, and one iPhone video later…
Good stuff and good times.   We had a late night dinner at Norm's (I ate way too much), and then it was back to work the next week.   It's been an interesting week, too.   If you've been following the blog, you know things are proceeding smoothly with the CSC Cyclone certification effort.    We wrapped up the week with a real nice visit from our good buddy Paul.   Paul is the Senior Editor over at ADV Moto (that's at www.AdventureMotorcycle.com, and you can also subscribe to get a print version with lots more good stuff in it).
Paul just returned from a trip up to (get this) the Arctic Circle on his V-Strom, and his bike sure looks like it was rode hard and put away wet…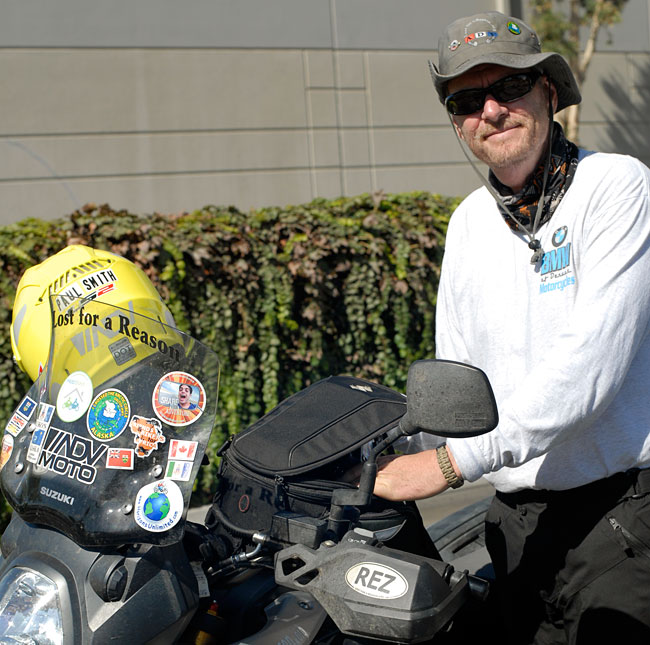 I like that look.  It's the way an ADV bike is supposed to look.   It's the way my Cyclone will look after the inaugural Baja ride (keep an eye on the blog; there's lots more info coming up on that).
Paul was all over the Cyclone, and I think he liked what he saw…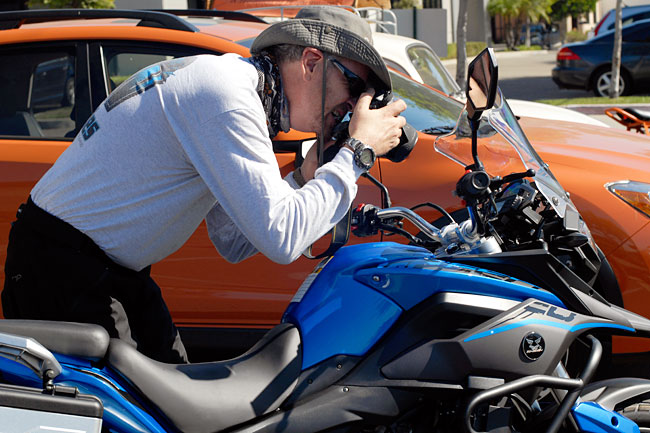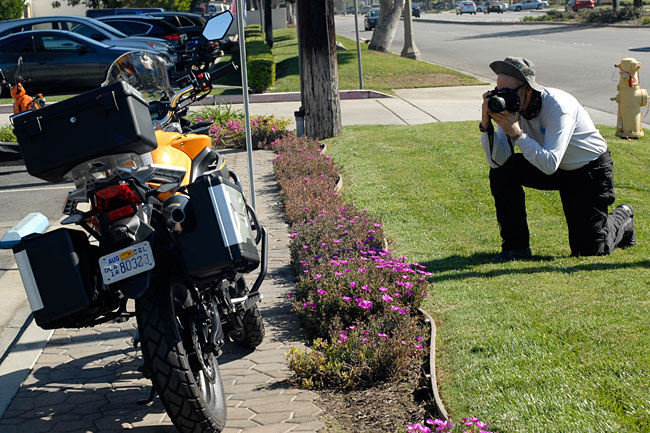 I'm going to start planning the Baja trip, and you might want to start thinking about coming along.   The Cyclone was made for Baja, and I'm the guy who can show you a good time down there.  We'll have a great time, the photo ops are incredible, and the riding is beyond awesome.   I'm going to post some of my favorite photos from past trips right here on the CSC blog, so jump on the list for a new Cyclone and join us on the next adventure!
Keep an eye on us, folks.   We're looking forward to San Mateo (the IMS show next weekend), and all the good times that lie ahead…