Ryan just sent this great photo of Jennifer with her new TT250 motorcycle!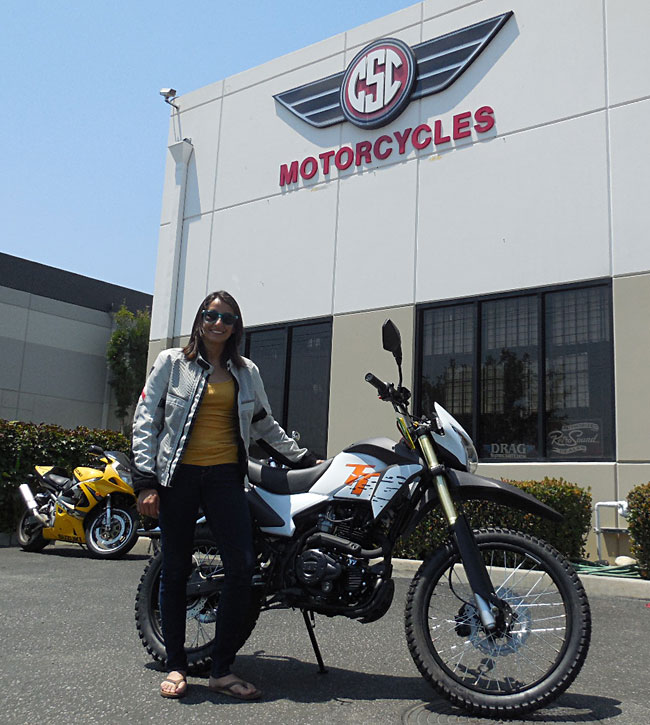 Ryan told me Jennifer was going to ride her new TT250 home on the Pacific Coast Highway.   That sounds like a great ride, and the PCH is one of America's great roads.
Jennifer, enjoy your new motorcycle!