A blog or two down I mentioned that our motor maestro Rich was doing a hop up on our good buddy John's CSC 250.   It's a cool project…a ported and polished, milled-down cylinder head…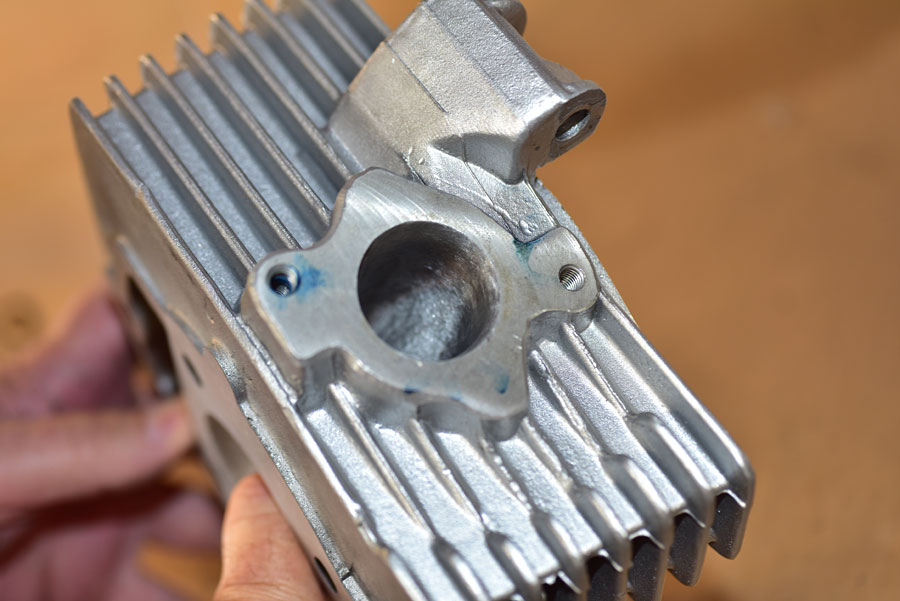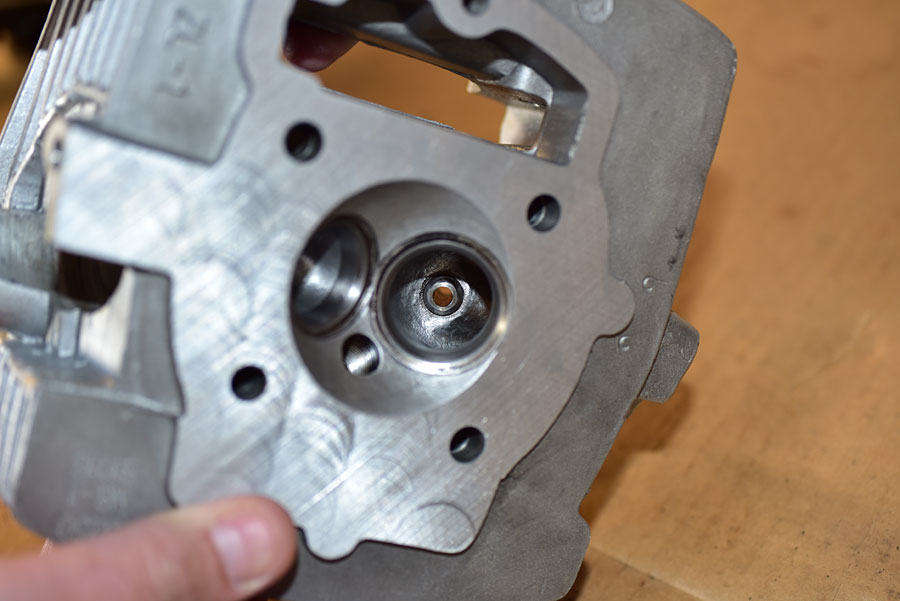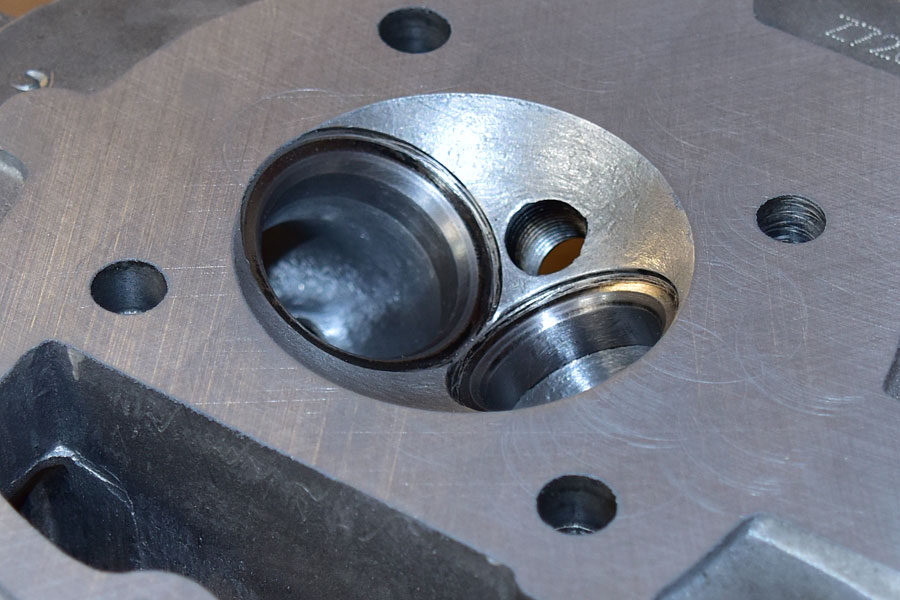 Rich had the head milled 0.035, and he got to that number by doing a clay impression of the piston at top dead center to make sure that the modified motor would have sufficient valve clearance.  Milling the cylinder head reduces the combustion chamber volume, which bumps the compression, which increases power.   Very cool stuff, and nobody is better at it than our guy Rich.
A quick shot of the engine…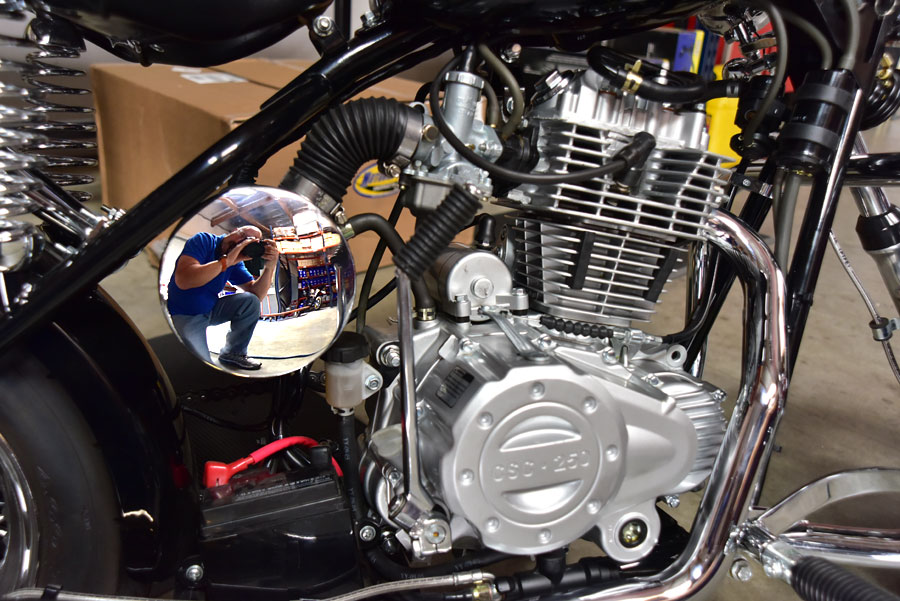 And a photo of the completed bike in our "skunk works" area…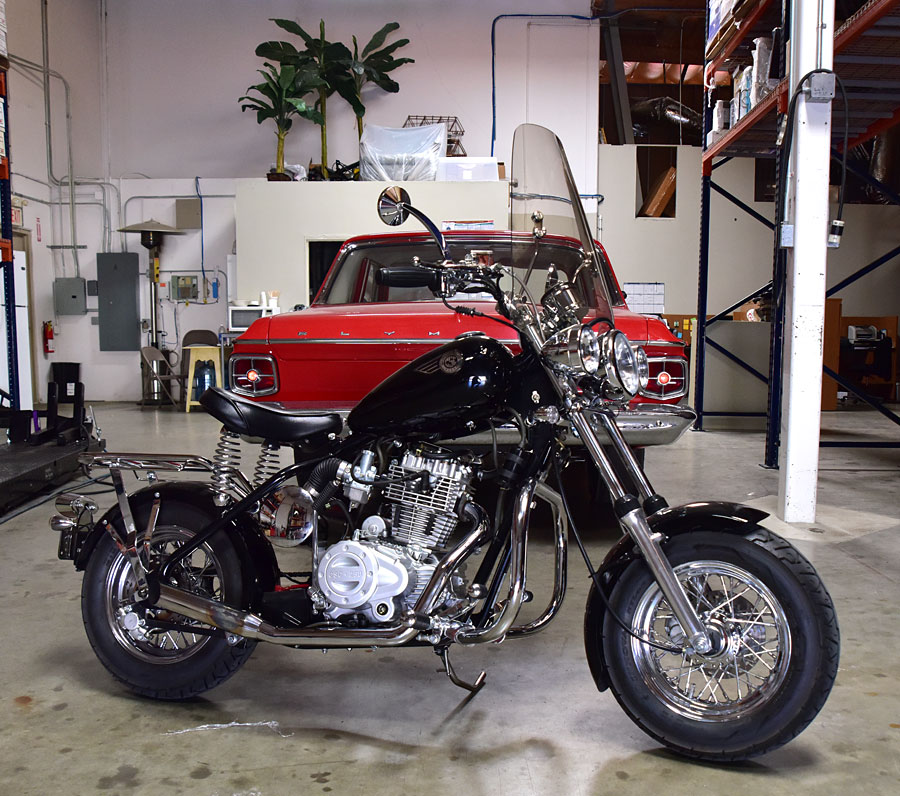 The CSC 250 you see above is a tastefully-accessorized motorcycle (these bikes look awesome in gloss black, but then, they look good in any color).  With the engine mods, it is going to be one quick scooter.   John, you're going to have a lot of fun with this bike!